We at SEARCA celebrate our 55th Anniversary with the theme Sowing Seeds of Innovation for Agricultural Transformation and have lined up a series of events leading up to our milestone on 27 November 2021.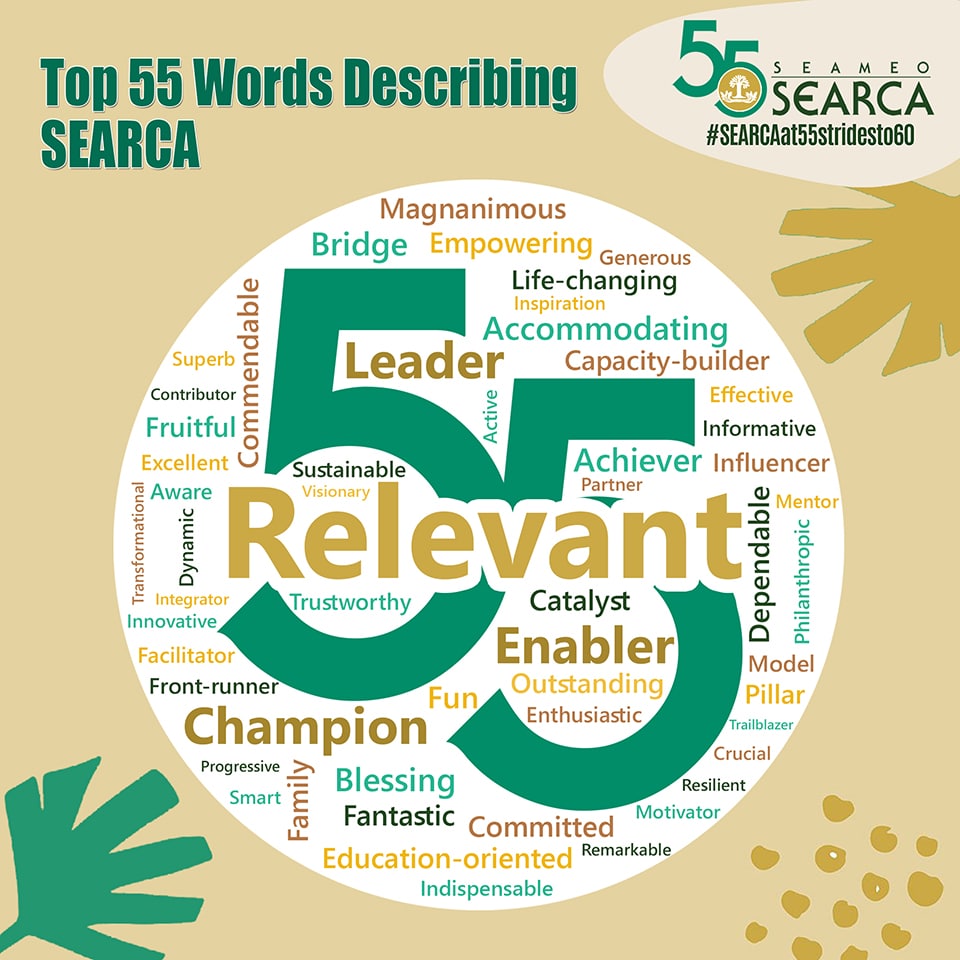 Top 55 Words Describing SEARCA (Click to enlarge)As we commemorate 55 our years of serving Southeast Asia, we thank our current and former partners, alumni, scholars, grantees, officials, and staff for their invaluable contribution to the Center's efforts to advance agricultural and rural development in the region.
Ever forward-looking, we take our emerald anniversary as the springboard for our 60th year and the next five years as our timeline for stepping out of the box and our comfort zone to embrace the new normal and stepping up to serve in better, bigger, and smarter ways.
Join us in our celebration of past successes and lessons, paying tribute to all the people on whose shoulders we now stand, and our excitement to take bold strides forward to sow seeds of innovation that will help transform agriculture in Southeast Asia.