Graduate Scholarship and Institutional Development (GSID)
ECL's Graduate Scholarship and Institutional Development (GSID) traces its beginnings to SEARCA's Graduate Study Program which was initiated in academic year 1968-1969. Since then, it has expanded its scope to include institutional development, academic networking, and other services to enhance graduate education in the region. At the same time, SEARCA has an excellent track record in scholarship administration as a service to other institutions that invested in developing Southeast Asian professionals working in agriculture and rural development in the region.
To date, SEARCA awarded more than 1,700 scholarships to nationals of SEAMEO member countries, namely: Brunei Darussalam, Cambodia, Indonesia, Lao PDR, Malaysia, Myanmar, the Philippines, Singapore, Thailand, Timor-Leste, and Vietnam to pursue advanced studies leading to master's and doctoral degrees in agriculture, forestry, and related sciences.
For its Eleventh Five-Year Plan, SEARCA aims to Accelerate Transformation through Agricultural Innovation (ATTAIN) by creating agents of change and thought leaders who will transform the landscape of agricultural and rural development. To do this, GSID connects students, professionals, scientists, executives, teachers, and even progressive farmers to SEARCA's partner universities and research institutions to pursue graduate studies and professional learning in fields significant to the SDGs. GSID also continues to provide assistance to empower and equip universities that are strategically located in growth areas to boost economic development in the region.
Graduate Scholarship and Professorial Chair Grants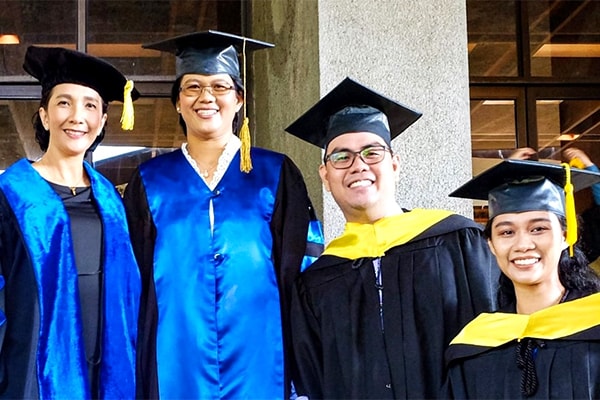 GSID offers degree and non-degree scholarship opportunities for graduate programs to highly qualified nationals of SEAMEO member countries. To increase these opportunities for advanced studies, SEARCA actively seeks partnerships with institutions for specialized areas of study along its priority thrusts. GSID also endeavors to internationalize higher education by sustaining these partnerships with international education networks and promoting new collaborations with industries and government agencies. It is also the lead unit at SEARCA for serving as Secretariat of the Southeast Asian University Consortium for Graduate Education in Agriculture and Natural Resources (UC).
SEARCA is implementing the following joint scholarship projects with its partner institutions:
GSID also recognizes academic excellence and innovation in the fields of agriculture and related sciences through the SEARCA Regional Professorial Chairs awarded to outstanding Southeast Asian experts in the academe.
In addition, GSID leads capacity-building initiatives that will strengthen academic and research competencies of universities and agricultural research institutions in the region in order to extend innovative solutions to regional challenges and pressing industry problems.
SEARCA's graduate scholarship alumni are organized into the Regional SEARCA Alumni Association (RSAA), with country chapters in the different SEAMEO member countries. Through GSID, SEARCA continuously strengthens its alumni relations by providing support to alumni-led activities such as its biennial conferences, regional consultative workshops, seminars, RSAA executive board meetings and the recent book writing project. SEARCA considers its alumni as formidable partners in promoting its mandate in the region.
Institutional Development Assistance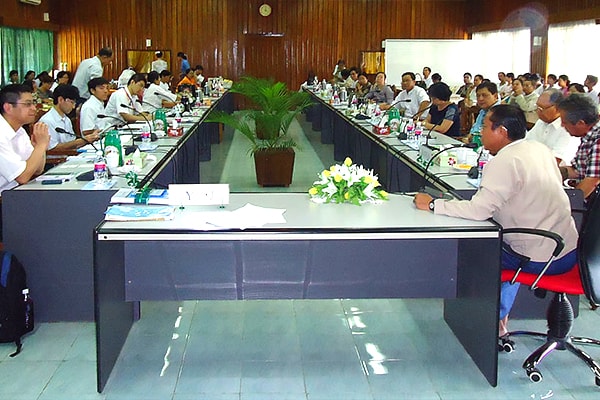 With SEARCA's keen focus on Accelerating Transformation through Agricultural Innovation (ATTAIN) as set forth by its Eleventh Five-Year Plan, GSID is also helping young and strategic higher education institutions with core competencies in agriculture related disciplines to become catalysts of development in their countries.
SEARCA's Institutional Development Assistance (IDA) targets agricultural universities that are lagging in academic capacities but are strategically located in economic growth areas and expected to play a vital role in its country's social and economic development.
SEARCA's IDA partner universities include:
Royal University of Agriculture (RUA), Cambodia

Savannakhet University (SKU), Lao PDR

Yezin Agricultural University, Myanmar

National University of Timor Leste

Thai Nguyen University of Agriculture and Forestry, Vietnam
SEARCA's assistance to its IDA partners vary according to the needs of each university. In the last five years, SEARCA has conducted the following activities as part of its IDA program:
Strategic Review and Planning

Mentoring Workshop on Strategic Planning

In-country training/short courses/conferences

Short course on Utilization of Indigenous Crops to Strengthen Food Security
Short course on Water Resources Management for Smallholder Farmers
Short course on Climate-Agriculture-Impact Modelling
Short course on General Education (GE) Program in Addressing Food Security
Training on communication skills

Development of a Curriculum on Agricultural Extension as a new Specialization area in the Bachelor of Agricultural Science program

Offering of graduate degree (MS/PhD) and non-degree scholarships for faculty development
For more information, please contact: