Project Development, Monitoring, and Evaluation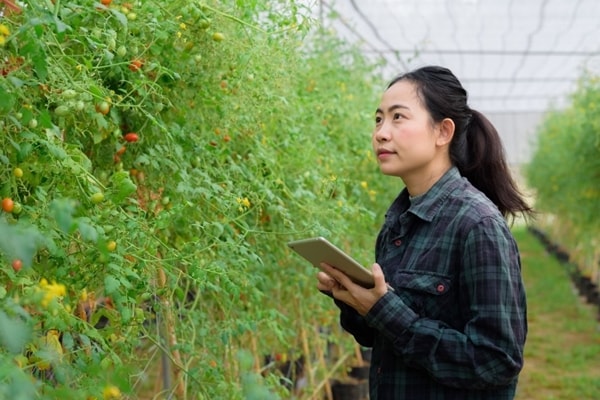 Photo courtesy of IFPRI.orgFully utilizing the institutional and technical expertise and solid experience in project development and management, SEARCA will embark on bolder and bigger programs with relevant partners to solidify its position as leading enabler of ARD. SEARCA will continue its involvement in project development and management in the region with a wider scope by addressing emerging and current issues and challenges in agriculture, rural development, and in the wellbeing of farmers and farming families.
For the past years, SEARCA have established a good project portfolio and management by providing high-quality professional technical assistance and services to various national and international agencies. To date, there are over 40 research projects implemented supporting the Center's strategic thrusts. A number of which are the following:
SEARCA, through the Project Development, Monitoring, and Evaluation Unit of EIGD, will continue to pro-actively monitor projects in the pipeline as well as respond to several Calls for Proposals covering topics on agriculture and rural development, natural resource management, food security, climate change and adaptation, and other cross-cutting topics with national and regional focus.
To operationalize the transformative innovations, SEARCA will implement Research Grants with Industry Partners – Grants for Research Towards Agricultural Innovative Solutions (GRAINS) through at least four distinct mechanisms: i) Graduate Research with an Industry Partner; ii) Call for Research Proposals Based on Industry Need; iii) Engaging the Industry and the Youth in Promoting Agriculture and Rural Development; and, iv) Academe-Industry-Government Interconnectivity.
EIGD will continue to strengthen its institutional linkages with various organizations in pursuit of long-term partnership especially in the conduct and implementation of development projects. To date, the Center has agreements signed as well as operational collaborations with the following institutions among others:
International
Asian Development Bank (ADB)

Food and Agriculture Organization (FAO)

International Fund for Agricultural Development (IFAD)

United States Agency for International Development (USAID)

Deutsche Gesellschaft für Internationale Zusammenarbeit (GIZ)

Australian Agency for International Development (AusAID)
National
Department of Agriculture - Bureau of Agricultural Research (DA-BAR)

Department of Agriculture-Philippine Council for Agriculture and Fisheries (DA-PCAF)

National Economic and Development Authority (NEDA)

Philippine Carabao Center (PCC)

Philippine Council for Agriculture, Aquatic and Natural Resources Research and Development (PCAARRD)