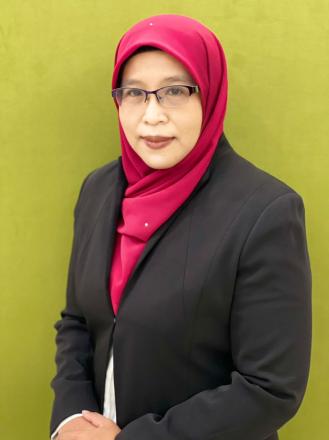 The Southeast Asian Regional Center for Graduate Study and Research in Agriculture (SEARCA) welcomes Assoc. Prof. Ts. Dr. Nur Azura Binti Adam, a distinguished educator and administrator at Universiti Putra Malaysia (UPM), as its new Deputy Director for Programs effective 1 January 2023. Her appointment is for a three-year term.
"I am very happy that we now have Dr. Nur as our Deputy Director for Programs since the post had been vacant since 2006. I am doubly pleased that with Dr. Nur we have not only the first Malaysian but also the first lady to become Deputy Director for Programs," SEARCA Director Dr. Glenn Gregorio said.
"She will be instrumental in pushing our 11th Five-Year Plan of Accelerating Transformation Through Agricultural Innovation (ATTAIN)!" Dr. Gregorio affirmed.
Dr. Nur is an Associate Professor and the immediate past Dean of the Faculty of Agriculture at UPM.
During her tenure as dean, she led the management team in developing the five-year strategic plan of the faculty, which is envisioned to become the reference hub for Southeast Asian agriculture.
Moreover, Dr. Nur established international linkages and collaboration in academic programs, including student exchange and mobility activities. Her skills in strategic and action planning were an asset while she was involved in student development and review of academic programs to produce holistic graduates.
Since 2020, Dr. Nur served as Auditor of the academic program under the Malaysia Board of Technologists (MBOT) Accreditation. At the same time, she has also served as Panel Advisor for the Master of Science (Entomology), Universiti Kebangsaan Malaysia and Crop Agro-industry Diploma Program, College of Vocational, Ministry of Education Malaysia.
Dr. Nur holds a PhD and MS in Entomology and a Bachelor of Science in Zoology from Universiti Kebangsaan Malaysia. In 2018, she went to Paris, France and served as a Malaysian Representative in the Regional and Sub-regional Assessments of Biodiversity and Ecosystem Services undertaken by the Intergovernmental Science-Policy Platform on Biodiversity and Ecosystem Services (IPBES).
Throughout her career, Dr. Nur has received various commendations, including the Excellent Service Award, Best Lecturer Award, and Publication Incentive Award.