SEARCA Regional Professorial Chair Grant
AY 2020-2021
Making a Difference in Agriculture
Enabling SUCs' Four-fold Functions with MMSU's Dr. Virgilio Julius P. Manzano, Jr.
Dr. Virgilio Julius P. Manzano, Jr. of Mariano Marcos State University (MMSU) is making a difference in agriculture through his instruction, research, extension, and production work in the field of Precision Agriculture/Smart Farming. His excellence and contributions to SUCs' four-fold functions have been recognized through the SEARCA Regional Professorial Chair Grant. He is the 2nd awardee who hailed from MMSU after Dr. Nathaniel R. Alibuyog.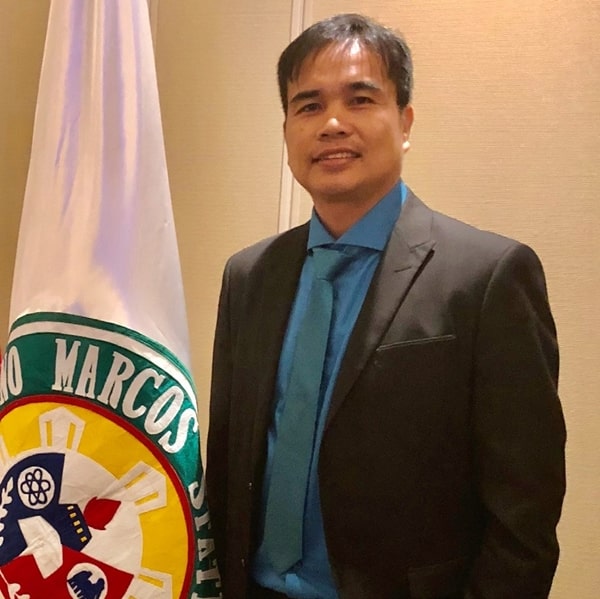 Riddled with financial challenges in his youth, Dr. Manzano values the academe and sees it as a way to make a difference in peoples' lives. He earned his BS Agricultural Engineering at MMSU in 1994 and at an early age, developed a passion for teaching with his love for helping classmates in math or in life skills. His professors also noticed his growing interest in agricultural laboratory experiments and research. This path became clearer as Dr. Manzano got his first job at Jobin-Marnix Corporation as a Field and Sales Technician for Region I. He conducted capacity building activities for tobacco and mango farmers which made him resolute in imparting knowledge and serving the people. To pursue this calling, he needed to improve himself through advanced studies.
While inquiring about graduate study programs, Dr. Manzano met a good friend at the Institute of Graduate Studies and Applied Research (IGSAR) of the then Gregorio Araneta University Foundation (GAUF) who informed him that Pampanga State Agricultural University (PSAU) was looking for an Agricultural Engineering (AE) Instructor. Dr. Manzano applied for the post and was hired in 1995. As an instructor, he was also able to pursue his graduate studies in MS Agricultural Engineering at the GAUF-De La Salle. Subsequently, he took his doctorate degree in the same field at the University of the Philippines Los Baños under a SEAMEO-SEARCA scholarship. In 2008, he became an Associate Professor at MMSU and worked his way to Professor VI and also as the Dean of the Graduate School.
For 24 years, Dr. Manzano pursued the four-fold functions of SUCs with great passion. Teaching for him is a noble profession which molded him to become a well-rounded individual. He believes that this is where he could continuously develop his skills and full potential, contribute in shaping the education landscape of the Philippines through innovation, and create a positive impact to the agriculture and environment sectors through transformative research and extension. Dr. Manzano looks at the success stories of renowned professors in his discipline and sees his future in them.
Besides teaching, Dr. Manzano also held various administrative posts before becoming Dean of the Graduate School and is active in scientific and professional organizations which greatly contributed to his leadership skills. He has been recognized with a Leadership Award and Outstanding Agricultural Engineer Award by various organizations.
While juggling both teaching and administrative work, Dr. Manzano is also quite productive in research and extension. His research includes linking climate information in agriculture and water management, agro-informatics, precision agriculture, remote sensing in agriculture and water management, climate-based crop forecasting method, and groundwater hydrology. Dr. Manzano sees his greatest contribution as a researcher because it adds to Agricultural Engineering's body of knowledge and also uplifts people's lives.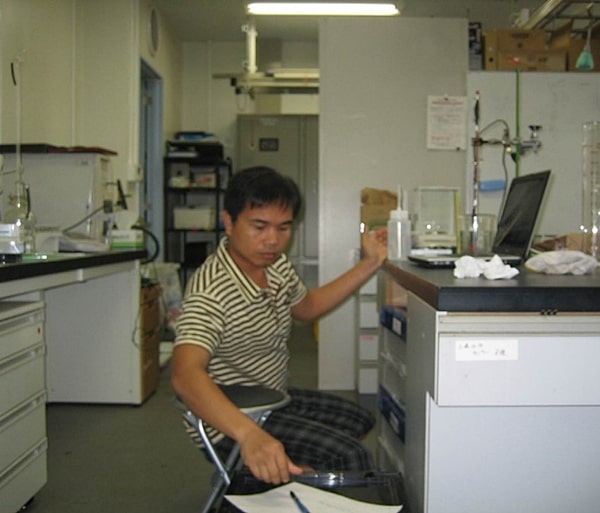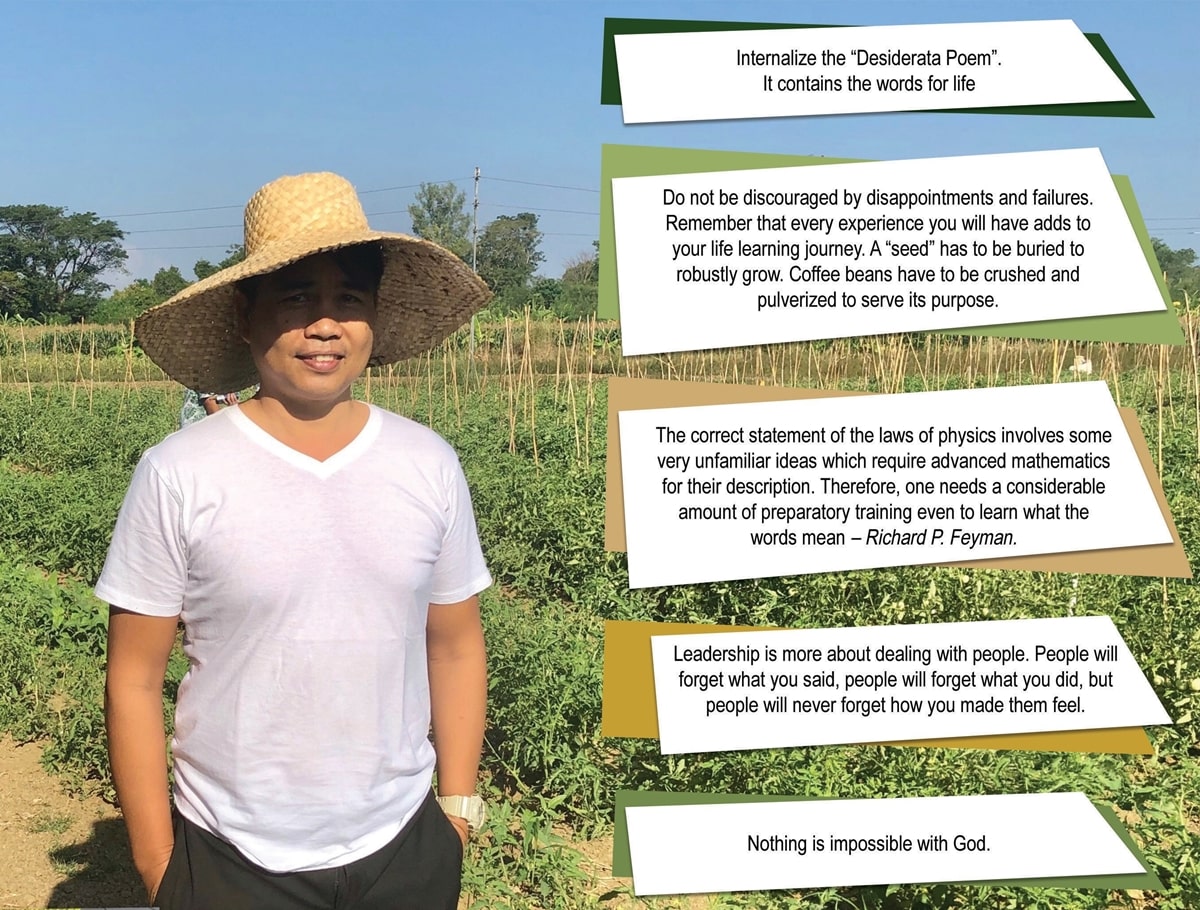 Dr. Manzano's academic journey has taught him simple but effective lessons that greatly influenced his life. He shares these five lessons to the youth.
Some of his greatest works include the "Climatic changes and evaluation of their effects on agriculture in Asian monsoon region (CAAM)" which improved the reliability of future climate predictions and developed an information platform which helps design adaptation and mitigation strategies in agriculture against the predicted climatic changes in the Asian monsoon region.
Through the two post-doctoral research fellowships he received, Dr. Manzano was able to work with Japanese scientists at the University of Tokyo to increase reliability of rice production leading to sustainable agriculture by using IT field monitoring systems (Automatic Weather Stations or AWS). In another research fellowship, Dr. Manzano worked with scientists from the International Research Institute for Climate and Society (IRI) at Columbia University, New York City to help farmers address climate-related obstacles and improve agricultural productivity. He also attended trainings that helped his own community, such as on Integrated Water Resources Management (IWRM) in Stockholm, Sweden and in Vientiane, Laos which led to a project on addressing challenges that confront water sectors in Ilocos Norte. His numerous research projects also allowed the university to acquire state-of-the-art laboratory facilities and equipment for the faculty and students. Funding from the projects also created employment for the university graduates.
For his extension work, Dr. Manzano generously shares his expertise as a resource speaker, trainer, and discussant in different research-related seminars or workshops. Most notably, he was a resource person for the nationwide Farmers Climate Forum attended by 2,700 farmers. He also led the capacity building of 37 peanut farmers and 100 ABE students on drip irrigation technology and trained 200 garlic farmers on innovative water management technologies.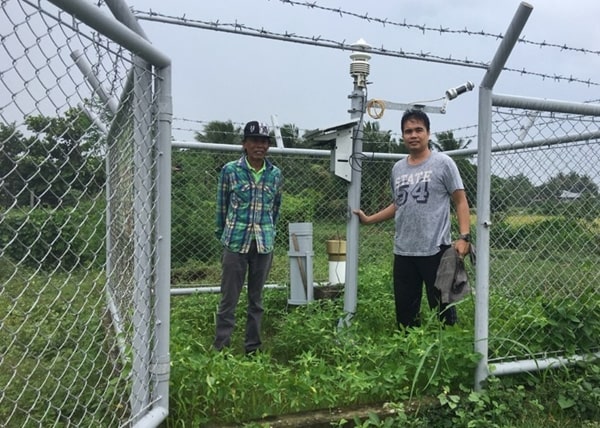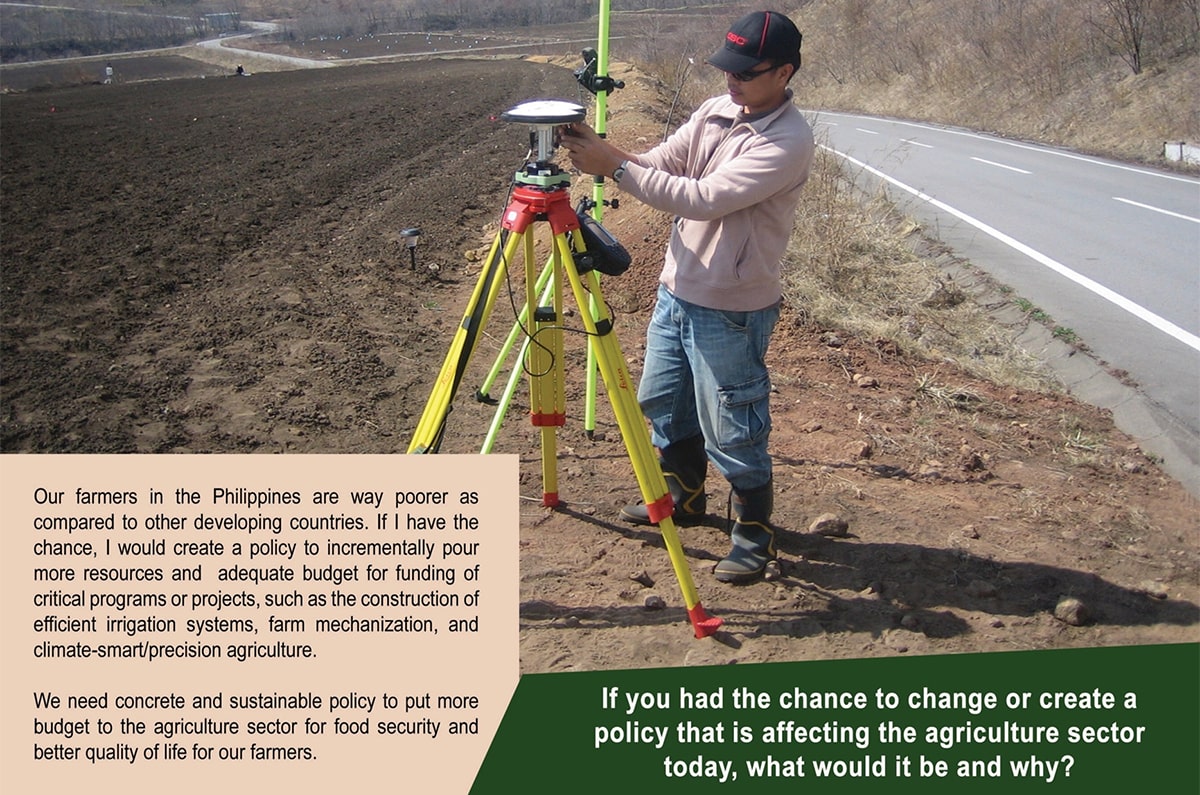 His other innovations such as the regional Climate Agricultural Modelling Decision Tool (CAMDT) and localized Seasonal Climate Forecast and Extension Advisory (CLEA) were also disseminated through extension programs. Some of the programs he participated in include the adopt-a-school project, adopt-a-barangay project, and "pasilaw".
As a recipient of the SEARCA Regional Professorial Chair Grant, Dr. Manzano hopes to serve as a role model for professionals in his field and inspire new faculty and staff as they begin their own journey. As an agricultural engineer, Dr. Manzano aims to dedicate himself to the development of the ABE profession through advanced research in smart farming technologies. He also hopes to mentor young ABEs to create a pool of local experts in precision agriculture. Dr. Manzano plans to bring more idealism and passion to public service that is worthy of emulation by the youth.
As part of the grant, Dr. Manzano will conduct a public lecture on "Mainstreaming and Harnessing Precision Agriculture for Sustainable and Resilient Philippine Agriculture". The lecture aims to highlight the significant role of modern and precision farming as related to climate, water, and risk management for a more productive and sustainable agriculture in the Philippines. Dr. Manzano will also talk about his previous research engagements in New York, Japan, and the Philippines as well as his innovations related to the topic. This lecture is among the priority areas of SEARCA's 11th Five Year plan, specifically in enhancing ARD towards climate resilience.