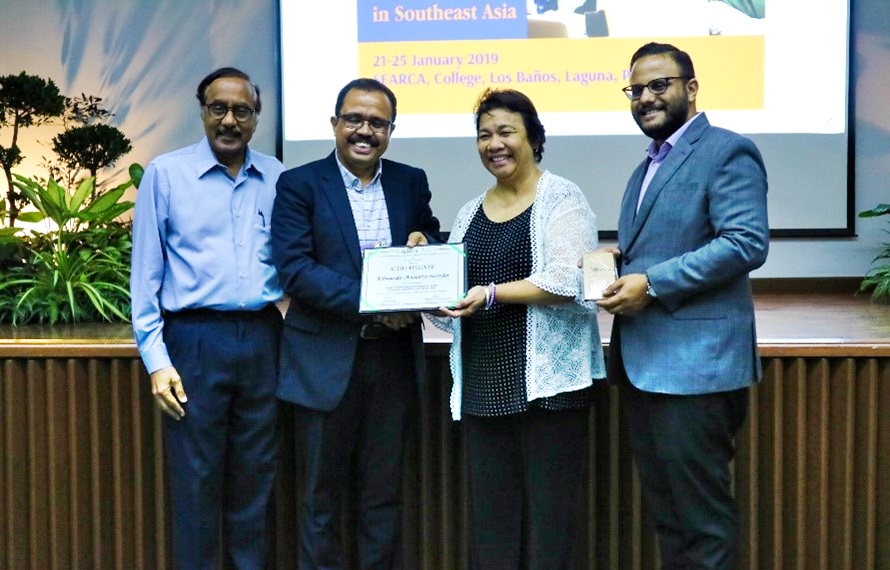 The five-day program aimed to build the capacity of the 19 administrators, middle and senior managers, and academic leaders of HEIs in Cambodia, Indonesia, the Philippines, Timor-Leste, and Vietnam to successfully address local and regional contemporary challenges surrounding education leadership, and to sustain a competitive advantage for the HEIs amidst a rapidly changing environment.
Tapping the expertise of distinguished and seasoned resource persons, the program tackled key leadership requirements for HEIs to keep abreast of the ASEAN International Mobility of Students (AIMS), the ASEAN University Rankings, and the ASEAN Economic Community (AEC) agenda. These included discussions on other critical issues such as the massification, diversification, internationalization, and marketization of higher education. The program modules stressed the importance of developing foresight, being forward-looking, and re-developing curriculum and course work in order to produce graduates that are prepared for the future.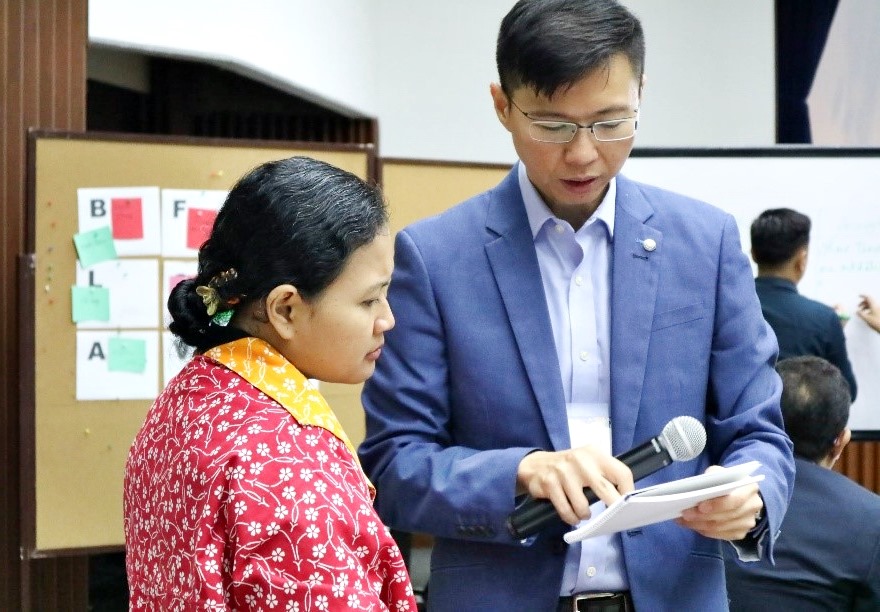 Various learning exercises––environmental scans, self-assessment, design thinking, and strategic management––were employed in the program to walk the participants through the evolving needs of the industry, ultimately to assist them in developing their own strategic agenda to be presented to their respective HEI management.
At the end of the five-day program, participants prepared re-entry action plans embodying their take-home lessons on educational and managerial leadership.
The program's resource persons came from Singapore, namely: Dr. Natarajan Varaprasad, Managing Partner and Principal Consultant, Singapore Education Consulting Group LLP, who also served as the Program Director; Dr. Paul P. S. Teng, SEARCA Senior Fellow and Managing Director and Dean, National Institute of Education, Nanyang Technological University; Prof. Ashok Kapoor from The HEAD Foundation; Dr. Rebekah Wei Ying Lim, Director, Teaching and Learning Centre, Singapore University of Social Sciences (SUSS); and Dr. Calvin M. L. Chan, Director, Office of Graduate Studies, SUSS. (Nova A. Ramos)