Food Security Center of the University of Hohenheim
Background and Rationale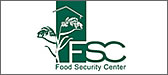 In 2009, SEARCA has been tapped by the University of Hohenheim, Stuttgart, Germany as one of its network partners in its Food Security Center (FSC) supported by the Government of Germany.
The FSC is one of the five excellence centers of the German Academic Exchange Service (DAAD) program "EXCEED - Higher Education Excellence in Development Cooperation," with funds from the Federal Ministry of Economic Cooperation and Development (BMZ) of Germany. The mission of FSC is to provide effective and innovative scientific contributions in research, teaching, and policy advice towards the realization of the United Nations Sustainable Development Goals (UN SDG's) of eradicating poverty and hunger in collaboration with partner Higher Education Institutions in Africa, Asia, and Latin America, as well as national and international development and research organizations. The FSC activities deal with issues of sustainable food availability, food access, food use, food quality and safety, and food utilization.
Objectives
The objectives of the Food Security Center are to:
Promote interdisciplinary teaching and training of PhDs and PostDocs through the Young Excellence School in Hohenheim and strengthening MSc and PhD programs at Partner Higher Education institutes in developing countries;

Facilitate demand-driven and impact-oriented research at postgraduate level through empirical research projects in developing countries and collaboration with CGIAR centers, development organizations, and local and national stakeholders;

Strengthen capacity building through North-South, South-North and South-South academic exchange by having visiting professorships and lectureships, as well as PhD scholarships and sandwich PhD/PostDoc scholarships;

Support capacity strengthening at universities in developing countries through regional networking, fostering institutional linkages at the global scale, and providing structural and personal support of selected postgraduate study programs; and

Provide knowledge transfer and brokerage by organizing international conferences annually and support external conferences and expert meetings, organizing lecture series for the wider public, establishing a web domain and online discussion paper series, supporting publications and publication platforms, and offering policy advice and expert contacts.
Activities
Short- and long-term lectureships and research stays for German staff with any of the partner universities of SEARCA
Short- and long-term lectureships and research stays at the Universität Hohenheim of Asian scientists, lecturers, and post-graduate students (master's and/or PhD students) from any of SEARCA's partner universities
Organization of joint research activities, conferences, workshops, seminars, lectures, and symposia in Southeast Asia
Exchange of scientific materials, publications, and other relevant information
Other forms of academic exchange subject to mutual consent
Strategic and Associate Partners
For this DAAD program, FSC has five strategic partners and two associate partners.
Strategic Partners
Associate Partners

Kasetsart University (KU), Thailand
SEARCA, Philippines
Universidad de Costa Rica (UCR), Costa Rica
University of Abomey – Calavi, Benin
University of Nairobi, Kenya

American University of Beirut, Lebanon
Hawassa University, Ethiopia
Project Duration
Initially, the project was expected to be completed in five years effective 2009, but was later extended for another five years.
Contact Information
University of Hohenheim

Dr. Jenny Kopsch-Xhema

CEO

Food Security

University of Hohenheim

Wollgrasweg 43, 70599 Stuttgart, Germany

Tel: +49 711 459-24451

Email:

Dr. Nicole Schönleber

CEO

Food Security

University of Hohenheim

Wollgrasweg 43, 70599 Stuttgart, Germany

Tel: +49 711 459-24454

Email:

Strategic Partners
Asia
Dr. Wiboon Chongrattanameteekul
Associate Professor
Department of Entomology, Faculty of Agriculture,
Kasetsart University
50 Ngam Wong Wan Rd., Lad Yao, Chatuchak, Bangkok 10900, Thailand
Tel: +66 2942 8858
Fax: +66 2942 8170
Email:

;


Web: www.interprogram.ku.ac.th
Dr. Maria Cristeta N. Cuaresma
Program Head
Graduate Education and Institutional Development Department (GEIDD)
Southeast Asian Regional Center for Graduate Study and Research in Agriculture (SEARCA)
College, Los Baños, Laguna 4031 Philippines
Tel: +63-49 536 9330 to 39 (ext. 2200)
Fax: (+63-49) 536 4153
Email:


Web: www.searca.org
Latin America
Prof. Dr. Victor M. Jiménez
Plant Physiology and Biotechnology
Universidad de Costa Rica (UCR)
2060 San Perdro, Costa Rica
Tel: +506 2511 3430
Fax: +506 2511 4346
Email:


Web: www.ucr.ac.cr
Africa
Dr. Afio Zannou
Department of Economics,
Socio-Anthropolpgy and Communication
Faculty of Agronomic Science
University of Abomey-Calavi
01 BP 526 Cotonou, Bénin
Email:


Web: www.uac.bj
Dr. John Mburu
Department of Agricultural Economics
College of Agriculture and Veterinary Sciences
University of Nairobi
P.O. Box 30197, 00100 Nairobi, Kenya
Tel: +254 (0)20 2091967
Fax: +254 721 730443
Email:


Web: www.uonbi.ac.ke
Associate Partners
Asia
Africa
Rachel A. Bahn
Program Coordinator
Faculty of Agricultural and Food Sciences
American University of Beirut
P.O. Box 11-0236, Riad El Solh 1107 2020, Beirut, Lebanon
Tel: +961 1 350 000 (ext. 4422)
Dr. Tesfaye Abebe
Director, Research and Development
Hawassa University
P.O. Box. 5, Hawassa Ethiopia
Tel: +251 46 220 4738
Fax: +251 46 220 6517
Email: