Exchange by Promoting Quality Education, Research and Training in South and Southeast Asia
Background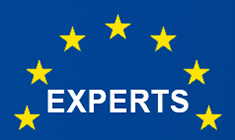 EXPERTS (or Exchange by Promoting Quality Education, Research, and Training in South and Southeast Asia) is a European Union (EU)-funded project that aims to enhance the capacity for international cooperation among its participating countries in South and Southeast Asia (SSEA) and to exchange knowledge and ideas among the Asian and European partners.
his project places an emphasis on research and cooperation, establishing collaborative framework for human resource development through training and upgrading the skills of junior faculty staff, undergraduates, postgraduates and post doc researchers by specified learning objectives in the field of engineering and technology, agricultural sciences, environmental studies, business-management and social sciences. The implementation of individual mobilities, with special emphasis to research initiatives, will provide students from SSEA regions with mobility for a broader choice of opportunities for study experience in EU institutions.
Objectives
The man objectives of the ExPERTS Consortium are the following:
To enhance the international cooperation capacity of the participating institutions from SSEA by transferring and sharing know-how and best practices, administrative capacities, and training the next generation of researchers and academic staff,

To exchange ideas, views and knowledge among the partners from both SSEA and EU thus creating opportunities for enhanced communication, collaboration, cultural awareness, and understanding the roles of HEIs,

To promote EU Higher Education Systems in the participating third countries, in particular to enhance the attractiveness of European higher education in the region,

To promote cooperation between sending and hosting institutions- with the goal to increase the compatibility of Higher Education Systems in the EU and Asia and their joint efforts in partnership by facilitating transfer of know-how and good practices,

planning of sustainable cooperation,
organization of annual consortium meetings,
training in emerging practices and methodologies in research and teaching,
preparation of information and dissemination events,
preparation of dissemination materials (leaflets, publications, etc),
development of a website,
implementation of an extensive partnership agreement with equal rights and obligations for all partners
development of internal quality tools based on evaluation reports and other indicators.
at content level, special emphasis in the EXPERTS project is given to research and cooperation and to the development of collaborative research initiatives and business opportunities through joint research initiatives in the priority field areas for Lot 11 with special emphasis on engineering and technology, agricultural sciences, environmental studies, business-management and social sciences.
Activities
The ExPERTS Consortium offers the following mobility scholarships from South and South-East Asia to European partner universities:
Undergraduate and graduate students
PhD students
PostDocs
Staff (both academic and administrative staff)
The following are the fields of study prioritized by the ExPERTS mobility scholarship:
Agricultural Sciences
Architecture, Urban and Regional Planning
Business Studies and Management Sciences
Education, Teacher Training
Engineering, Technology
Geography, Geology
Law
Medical Sciences
Natural Sciences
Social Sciences
Other areas of study
Partner Universities
Associate Partners
Contact Persons
Contact person at SEARCA:
Dr. Maria Cristeta N. Cuaresma
Southeast Asian Regional Center for Graduate Study and Research in Agriculture
Address: College, Los Baños, Laguna 4031, Philippines
Tel.: +63 49 536 2290; +63 49 554 9330 to 39 (local 2200); +63 2 657 1300 to 02 (local 2200)
Telefax: +63 49 536 7164
Email:
Project contact details:
Göttingen International
Georg-August University of Göttingen
Address: von-Siebold-Str. 4, 37075 Göttingen - Germany
Email: experts(at)uni-goettingen.de
Website: www.expertsasia.eu
For more information, please visit the ExPERTS Consortium website.