SEARCA Regional Professorial Chair Grant
AY 2020-2021
Making a Difference in Agriculture
Navigating multiple roles in the field with UPM's Dr. Norsida Man
Dr. Norsida Man is an Associate Professor and Department Head of the Agriculture Technology, Faculty of Agriculture, Universiti Putra Malaysia (UPM), Malaysia. She was awarded the SEARCA Regional Professorial Chair Grant for her extensive contributions in the field of Agricultural Extension and Development.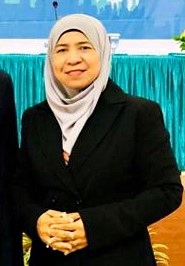 Dr. Norsida started her career away from the academe. After graduating from Kagoshima University in Japan with a Bachelor of Agricultural System Engineering degree, Dr. Norsida worked as a Shipping Officer for a Japanese company. She later realized that this position does not suit her well as her dream is to help farmers and contribute to the agriculture sector of her country. To make this dream a reality, Dr. Norsida decided to apply for a Monbusho Scholarship offered by the Japanese government to purse her graduate studies in her alma mater, Kagoshima University, taking Agricultural Economics and Management for both her MS and PhD.
After graduation, Dr. Norsida applied at UPM which is one of Malaysia's leading university in agriculture. Teaching at UPM appealed to her as it brought her closer to her dream. Dr. Norsida worked her way up starting as a tutor until her current post as Associate Professor. With this came the increasing roles and responsibilities as well as the challenges she faced. She serves not only as an educator but also as a researcher and extension worker for UPM in the fields of agricultural extension, agricultural development and agricultural management and economics which are her expertise.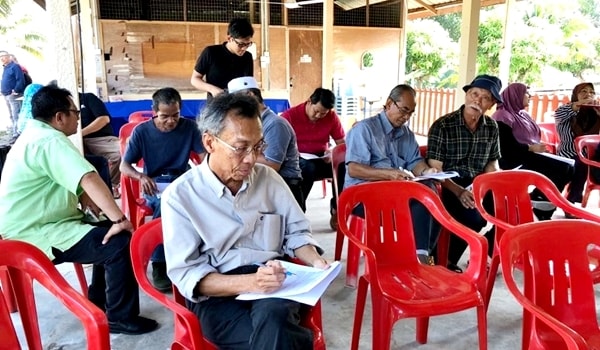 Dr. Norsida conducted community engagements as part of her activities in research and extension work.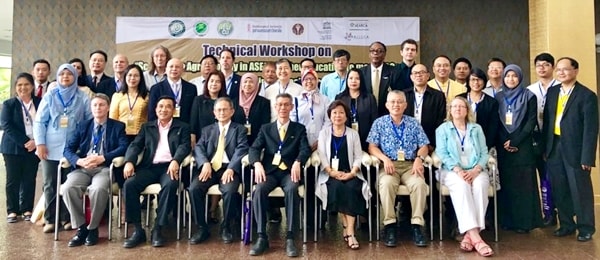 Dr. Norsida represented UPM in various research dissemination activities.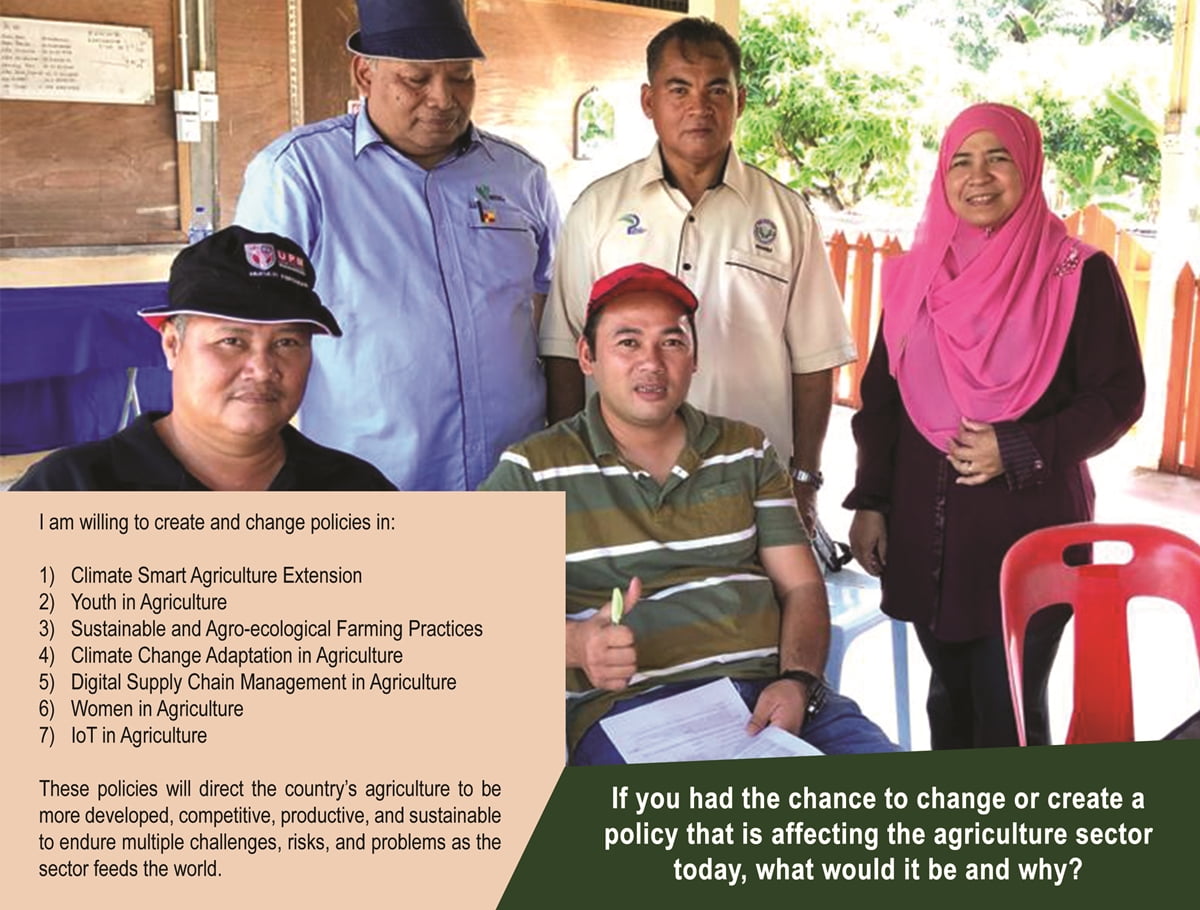 Specifically, she is an Associate Researcher for the Institute of Plantation Studies and Institute for Social Science Studies (IPSAS) in UPM and has published 106 journal articles, 2 books, and 7 book chapters in her field. She also handles community relations among rural farmers and indigenous people in Malaysia as well as the coordination for the Service-Learning Programme (SLP) for Malaysia, Thailand, and Indonesia.
Dr. Norsida also holds the intellectual property rights for her work on Questionnaire for Study on A Challenge on Farmers Preparedness against Flood and Natural Disaster to Develop Agriculture in East Coastal Malaysia. She sees the multiple roles she play and the results of her work as her most significant contribution to society.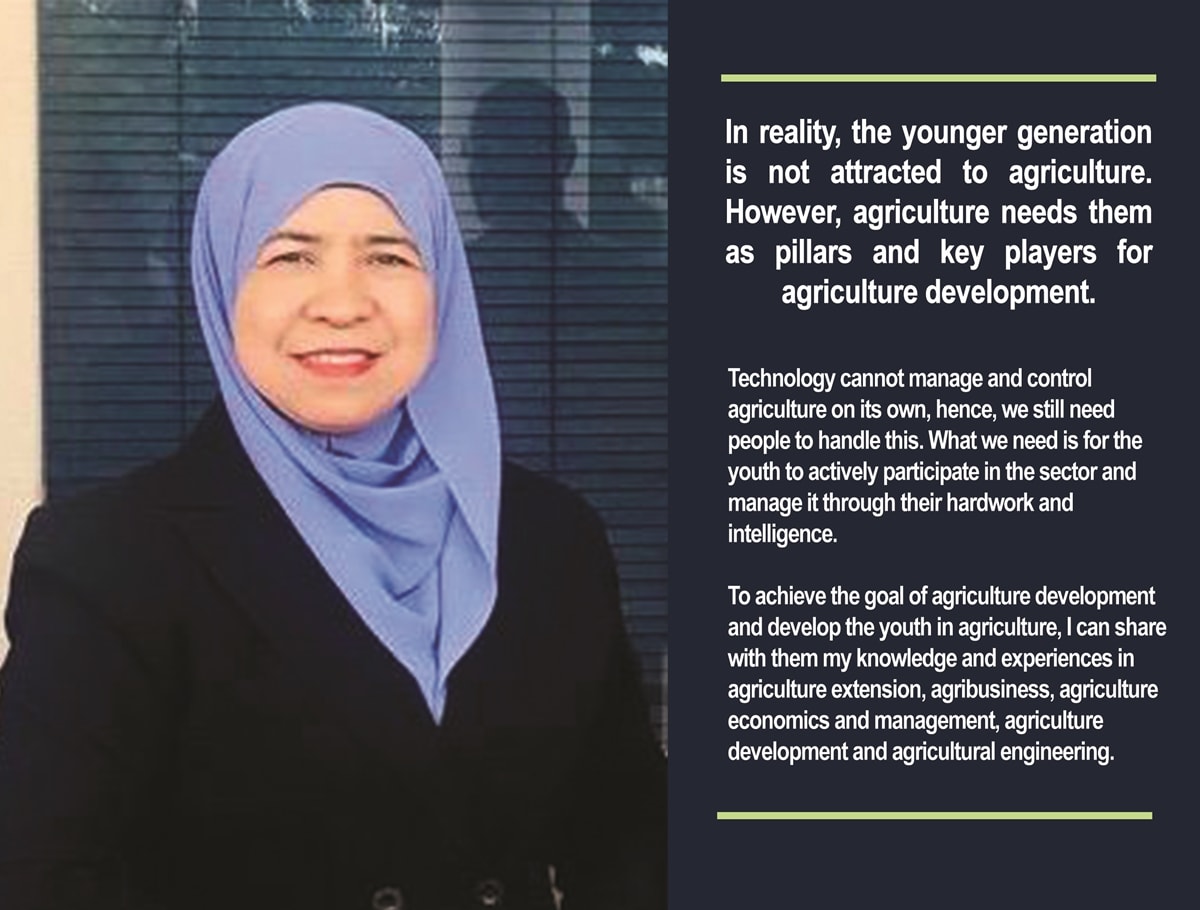 Dr. Norsida on the youth's role in agriculture and how she can contribute to their development.
As a recipient of the SEARCA Regional Professorial Chair Grant, Dr. Norsida hopes to influence other people to contribute to agriculture through her work in the university. She will also use the grant to expand knowledge sharing, research dissemination, student mentoring, capacity building, and creating networks in her field.
Dr. Norsida will conduct a public forum on "The Role of ICT-driven Tools and Technologies to Spread Innovation for Adaptation to Climate Change" as part of the grant. She will discuss the issues, problems and challenges faced by the agriculture sector and the role of ICT tools and technologies in adapting to climate change in the context of Malaysia and the world. This is in line with SEARCA's priority areas for its 11th Five Year Plan specifically in enhanced ARD towards climate resilience.
Dr. Norsida, together with two (2) more grantees from UPM, Drs. Nazmi Mat Nawi and Shuhaimi Mustafa, joins the list of UPM's distinguished faculty who has received the grant since 2012.