SEARCA Regional Professorial Chair Grant
AY 2020-2021
Making a Difference in Agriculture
Cultivating the youth's passion with UPM's Dr. Nazmi Mat Nawi
Dr. Nazmi Mat Nawi is one of the three awardees from Universiti Putra Malaysia (UPM) who received the SEARCA Regional Professorial Chair Grant for Academic Year 2020-2021. Since the grant's first offering in 2012-2013, UPM has been actively nominating the best and brightest in the fields of agriculture and rural development from their institution.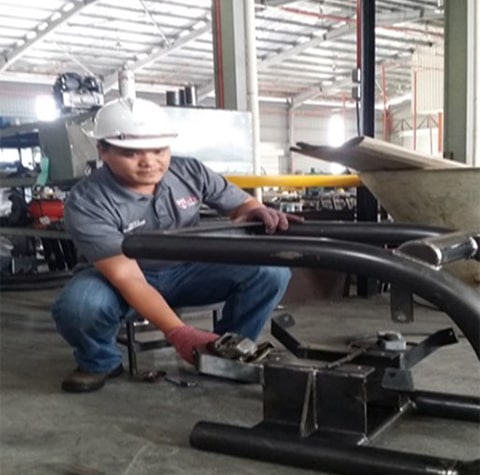 Dr. Nazmi is actively involved in the design and fabrication of agricultural machines and also serves as Head of UPM's Laboratory Farm
Dr. Nazmi is a leading researcher in Malaysia and was awarded for his contributions in the field of Agricultural Mechanization and Post-harvest Engineering. His excellence in teaching has been recognized multiple times by his institution through various awards.
In 2005, Dr. Nazmi finished his Bachelors in Engineering (Biological and Agricultural) at UPM. After graduation, he started his career as an Assistant Mill Engineer at Pasir Panjang Palm Oil Mill. However, his career in engineering as a fresh graduate took him away from his passion for engaging people and sharing his knowledge to the youth as majority of his tasks include looking after the machines and the mill operations.
An opportunity to change this situation came when he received an offer from his alma mater to become a lecturer and conduct his graduate studies overseas through a scholarship. Dr. Nazmi grabbed this chance and spent six years in Australia for his Masters and PhD in Agricultural Engineering, obtaining the said degrees in 2009 and 2014, respectively, at the University of Southern Queensland (USQ). During his studies abroad, he also served as Research Assistant for the Institute of Sustainable Resources, Queensland University of Technology (QUT) and Casual Tutor and Marker for the Faculty of Engineering and Surveying at USQ in Australia.
Armed with his graduate studies and brief stint at QUT and USQ, Dr. Nazmi changed his career path to serve as lecturer in agricultural engineering at UPM. He aimed to inspire, nurture, and train the youth of Malaysia to become successful in agriculture-related industries. He started his teaching career by handling fundamental courses for junior students and specialized courses for senior students, and then teaching postgraduate courses. He was also involved in the syllabus development of a new postgraduate program in agricultural engineering and currently is the Program Coordinator of the Master of Emergency and Response Planning, Head of the Laboratory of Farm Machinery, and Senior Lecturer at the Department of Biological and Agricultural Engineering, Faculty of Engineering, UPM. Besides these posts, he is also a Research Associate at the Smart Farming Technological Research Centre (SFTRC) and Institute of Plantation Studies (IPS) in the same institution.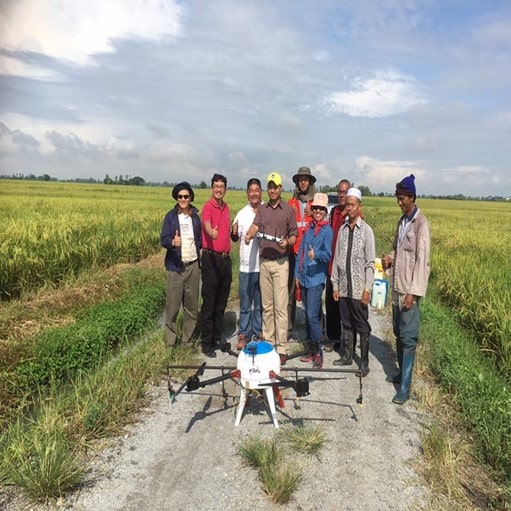 Dr. Nazmi during the performance testing of a chemical spraying drone in paddy cultivation with the MUDA Agricultural Development Authority (MADA).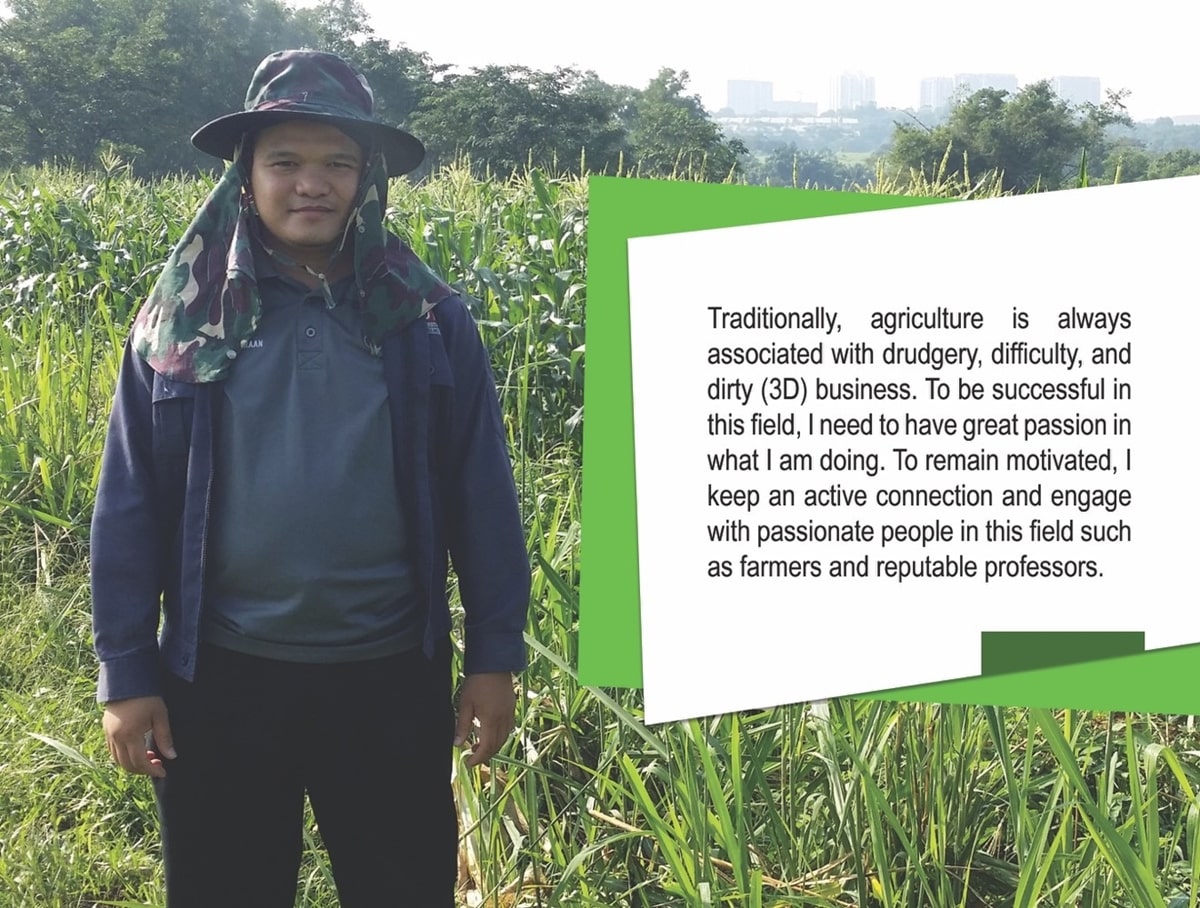 Dr. Nazmi shares how he keeps motivated and how he doesn't let the 3Ds of agriculture affect him.
Through his teaching, Dr. Nazmi believes that his passion for agriculture increased. He continuously sought information on the latest technology and research in his field that he could impart to the students such as with using different agricultural technologies. He finds deep satisfaction when his students enjoy learning about agriculture and he encourages them to build a life in this sector.
Besides serving in the academe, Dr. Nazmi has also published multiple journal articles and papers in conference proceedings in the fields of farm machinery design, post-harvest engineering, non-invasive assessment and fruit quality, emergency response and planning. He holds the intellectual property rights for the Integrated System for Processing Oil Palm Empty Fruit Bunches (OPEFBs) and has been both a principal investigator and team member of research studies funded by national agencies and institutions. Dr. Nazmi was also invited as Visiting Scientist from 2017-2019 at the National Taiwan University in Taiwan, at Ataturk University and Akdeniz University in Turkey and at Chonnam National University in South Korea.
Among all these accomplishments, Dr. Nazmi sees his greatest contribution to his country in his service for the Ministry of Education as a panel member to develop a curriculum for a new diploma program in agricultural mechanization. He also provided his expertise to develop a national action plan for mechanization and automation in agro-industry which was initiated by the Ministry of Agriculture and Agro-based Industry in Malaysia. In addition, he has also provided his professional services to various research and extension endeavors as appointed by other government agencies such as the Kembu Agricultural Development Authority, Malaysian Palm Oil Berhad, Ministry of Primary Industry, Malaysian Agricultural Research and Development Institute, and Farmers' Organization Authority.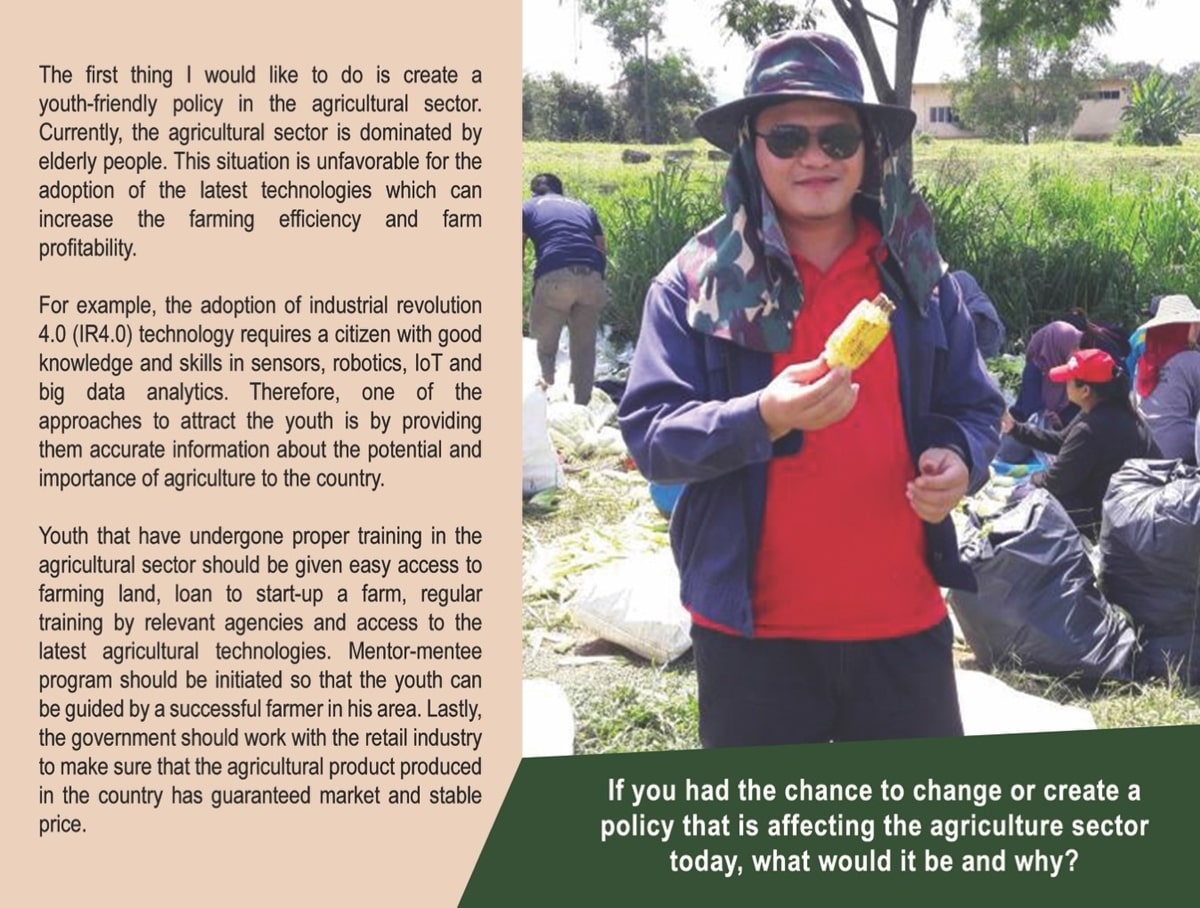 As a recipient of the SEARCA Regional Professorial Chair Grant, Dr. Nazmi plans to use the award to visit farmers and share his knowledge to further develop the industry. He will also participate in various research dissemination activities to increase partnerships and networks among institutions and promote UPM and SEARCA. Dr. Nazmi hopes that through the grant, he could encourage the youth to love the agricultural sector more and motivate them to also consider a career in this field.
Dr. Nazmi, together with Drs. Shuhaimi Mustafa and Norsida Man, joins the previous recipients of the grant from UPM which include Dr. Norhashila Hashim who was awarded in 2019-2020, Dr. Abdul Rahim bin Abdul Samad in 2018-2019, Dr. Shaufique Fahmi Sidique in 2017-2018, Dr. Ahmad Zaharin Aris in 2016-2017, Dr. Mohd Sapuan Bin Salit in 2015-2016, and Dr. Mohd Razi Ismail in 2014-2015.
Dr. Nazmi will be a guest lecturer at the Annual Agricultural Engineering Lecture Series organized by the Department of Agricultural Engineering, Universitas Brawijaya in Malang, Indonesia and in partnership with Universiti Putra Malaysia and SEARCA. He will talk about "Agricultural Mechanization in Tropical Country: Case Study of Malaysia". The public lecture, which is also conducted as part of the Professorial Chair grant, will be held on 10 June 2020, 9:00 a.m. Philippine time (GMT +8:00) or 10:00 a.m. Jakarta/Thailand/Malaysia time (GMT +9:00). Registration for the public lecture is available at http://tiny.cc/kultamTEP