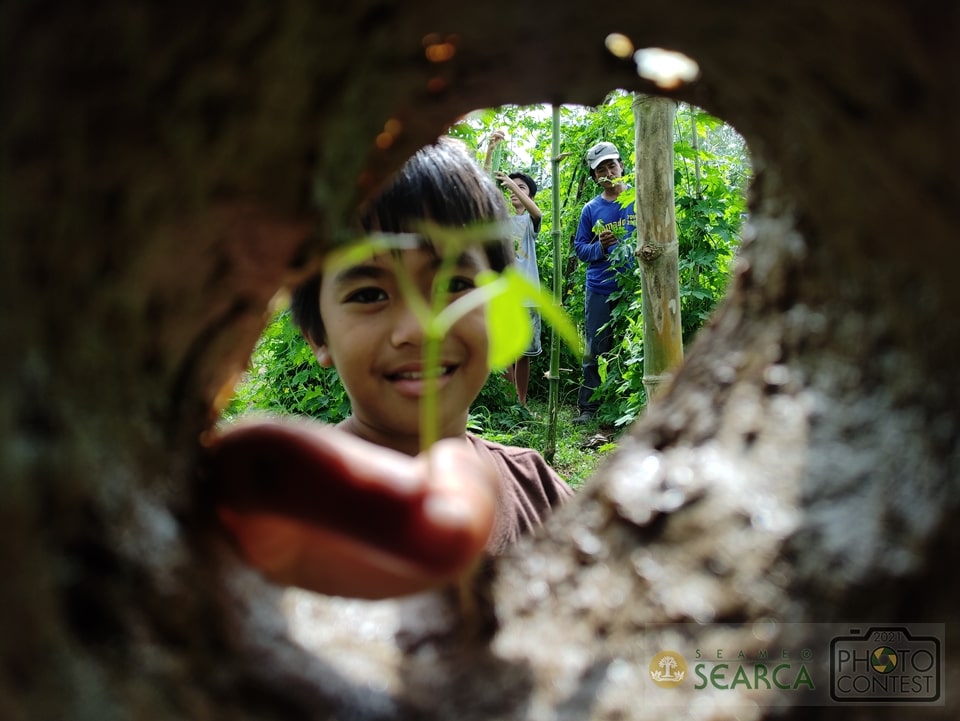 Over 250 amateur and professional youth out of 376 photographers across Southeast Asia participated in the recently concluded photo contest of the Southeast Asian Regional Center for Graduate Study and Research in Agriculture (SEARCA). There are a total of 1,513 entries from the photos submitted in 11 countries.
Among the winners of the 2021 edition, five youngsters emerged victorious in capturing scenes of the contest theme, "One Health is Wealth: Healthy Agriculture and Sustainable Food Systems amidst COVID-19."
Aung Myat Thu (Myanmar) and Emely J. Escala (Philippines) bagged the Best Youth Photographer Award (Camera) and the Best Youth Photographer Award (Mobile Phone) respectively; Klienne Eco (Philippines) won the second prize; Arnel Dagdag Garcia (Philippines) won the People's Choice Award; and Kyaw Zayar Lin (Myanmar) won the Philippine Department of Education Secretary's Choice Award.
In celebration of the 15th anniversary of the contest, the theme was conceptualized through the involvement of the members of the SEARCA Youth Ambassadors Platform (SAYAP) composed of 16 young SEARCA staff.
The theme recognizes the interconnection of "human-environmental-animal health" and its application to sustainable food systems.
The concept was derived from the EcoHealth/One Health Applications to Agricultural and Rural Development (ARD) as one of the priority areas in SEARCA's 11th Five-Year Plan of Accelerating Transformation through Agricultural Innovation or ATTAIN, and the 2021 United Nations Food Systems Summit (UNFSS).
The special awards category on youth was screened by SAYAP members namely, Mr. Sonny P. Pasiona, Senior Communications Associate and Youth Lead; and Mr. Nathan P. Felix, Senior Public Relations Associate, both from the Partnerships Unit (PU); Ms. Jean Rebecca D. Labios, Program Specialist, Training for Development Unit (T4DU); and Ms. Kristine E. Quilapio, Senior Human Resource Management Associate, Human Resource Management Unit (HRMU).
Visit https://photocontest.searca.org for the full list of winners of the 2021 edition of the contest.