The photo by Kyaw Zaw Lay of Myanmar showcases a common Myanmar ceremony that is nonetheless a significant part of their culture, which reflects the staunch spirit of charity by sharing a basic resource, water. "Water donation" in Myanmar, especially of potable water, is elevated to an organized approach of sharing drinking water, especially to people and communities in arid regions that seasonally experience drought. Apt for the theme "managing climate uncertainties and scarce water resources" of the 2018 SEARCA Photo Contest, the first prize winning photo gives a glimpse of culture-specific interventions that help mitigate effects of water scarcity to people, which may have been aggravated by climate change.
A total of 276 professional and amateur photographers from Southeast Asia submitted entries to the SEARCA Photo Contest of 2018. Among them, Victor Diaz Kintanar of the Philippines, Dikye Ariani of Indonesia, and AungKyawTun of Myanmar bagged the 2nd prize, 3rd prize, and the people's choice award, respectively.
Held annually since 2006, the SEARCA Photo Contest is launched every September. Submission of photos runs until December and final judging happens every January. For the recent contest, eight professional photographers and development professionals from Asia, Australia, Africa, and America were invited for the final judging. The People's Choice Award, on the other hand, was given to the shortlisted photograph with the most likes on SEARCA's Facebook page.
The annual SEARCA Photo Contest is open to all Southeast Asian nationals, and photo entries should be taken within Southeast Asia. First place photo receives USD 800, second place gets USD 500, third place receives USD 300, and People's Choice gets USD 200.
The list of winners and complete shortlisted photos may be viewed online at http://photocontest.searca.org. (Monalinda B. Cadiz)
First Prize
| | |
| --- | --- |
| Photographer: | Kyaw Zaw Lay |
| Country: | Myanmar |
| Caption: | Water for our village donation |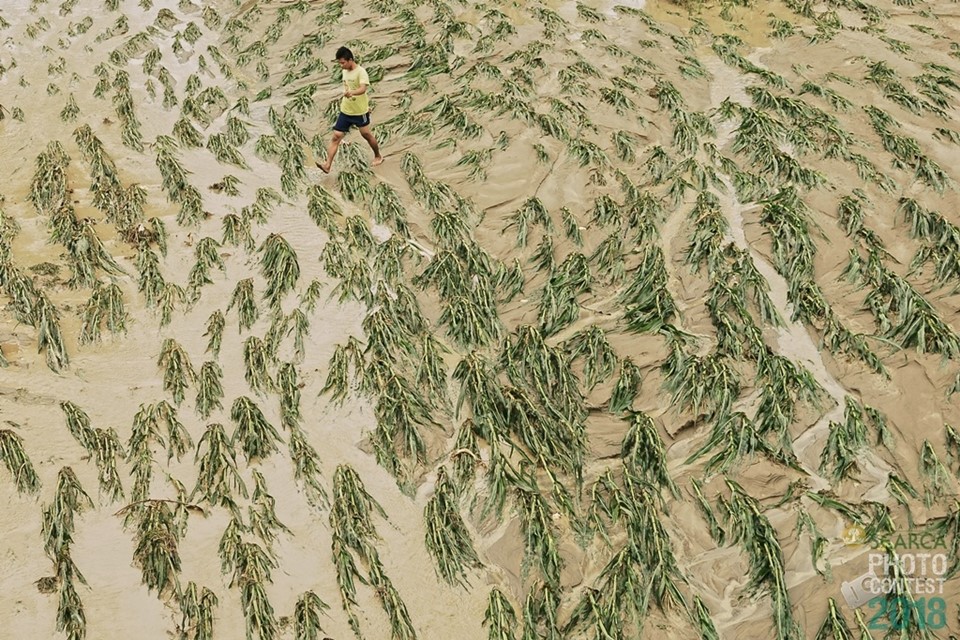 Second Prize
| | |
| --- | --- |
| Photographer: | Victor Diaz Kintanar |
| Country: | Philippines |
| Caption: | A farmer walks past a cornfield destroyed by the flood caused by tropical storm "Queenie" (international name Sinlaku) in Langtad, Argao, Cebu, Philippines. Strong winds and heavy rain caused floods, uprooted trees damaging bridges, hundreds of homes, fishing vessels, and crops, and leaving three people dead. |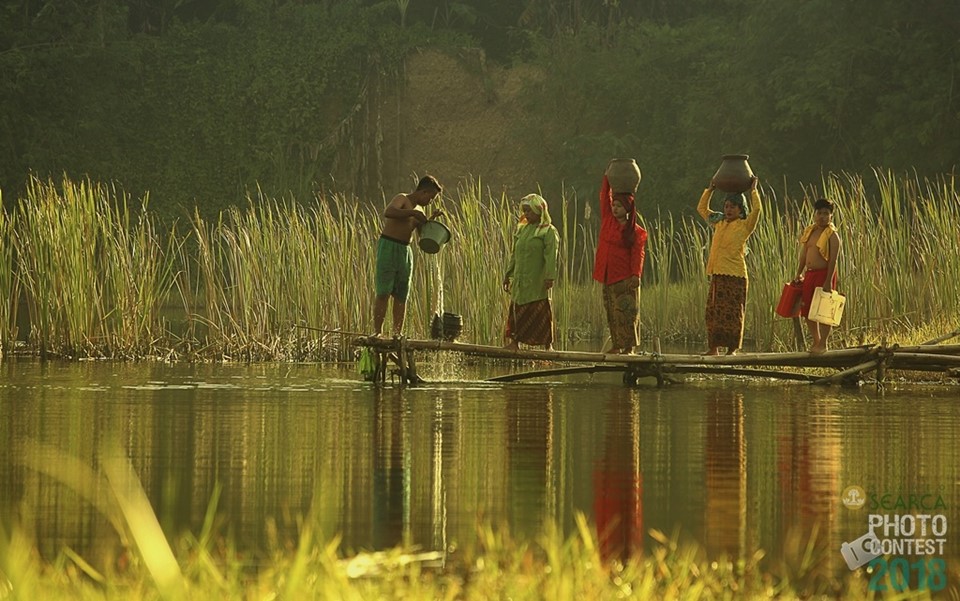 Third Prize
| | |
| --- | --- |
| Photographer: | Dikye Ariani |
| Country: | Indonesia |
| Caption: | Sometimes when there is no clean water around, old people have to walk to the nearest river. |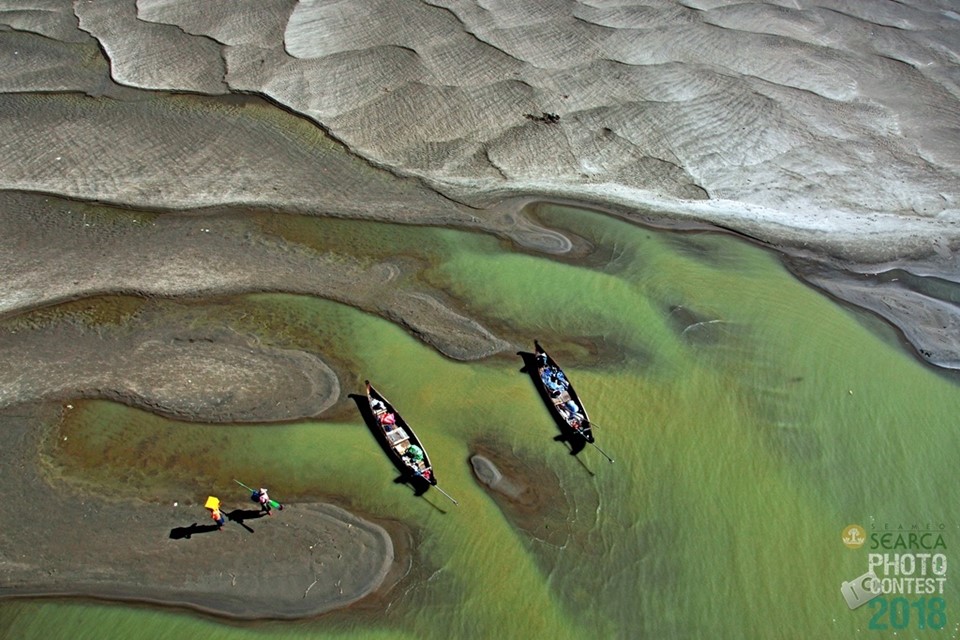 People's Choice Award
| | |
| --- | --- |
| Photographer: | AungKyawTun |
| Country: | Myanmar |
| Caption: | Daily life |