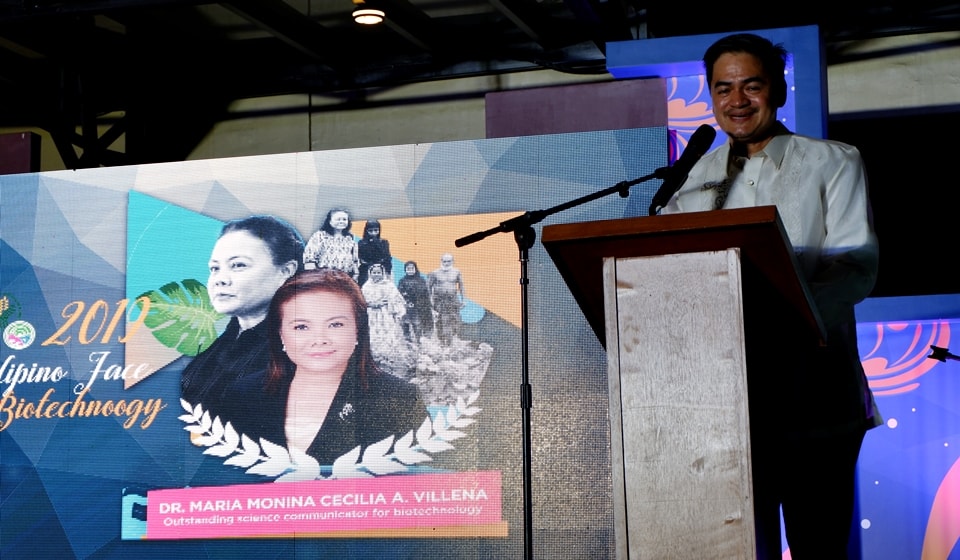 Former SEARCA Biotechnology Information Center (BIC) head Dr. Maria Monina Cecilia Q. Arcelo-Villena was posthumously hailed as one of this year's Filipino Faces of Biotechnology for her significant contributions in the field of science communication. Dr. Villena was also the former head of SEARCA's Knowledge Management Department.
Ma'am Nina, as she was fondly called by her colleagues, was instrumental in initiating and facilitating discussions on biotechnology with the government's legislative and judicial branches as well as other key stakeholders in the country. Through various projects to create public awareness and to reach out to farmers, consumers, students, and policymakers, Ma'am Nina hoped to help Filipino make informed decisions regarding biotechnology. She also started the biotech discussion on social media through the Know The Science project, a multi-platform educational campaign to help the Filipino public understand the science and benefits of biotech.
In his welcome address, Department of Agriculture Undersecretary Rodolfo Vicerra recognized the importance of scientists and researchers in finding out innovative solutions using biotechnology to the country's pressing problems. He also highlighted the great need to make the products of research serve the needs of people and help them have better quality lives.
"This award that was given to Ma'am Nina is also a recognition of the importance of science communication in creating an enabling environment for biotechnology in the country. This inspires us to continue the work she has initiated, and to do more to help our stakeholders gain a better understanding of biotech and how they can reap its benefits," says current SEARCA BIC Special Projects Coordinator Jerome Cayton C. Barradas.
Ma'am Nina's husband, Mr. Nathaniel Villena, accepted the award in behalf of the family. In his short message, he thanked everyone who worked with Ma'am Nina throughout her career.
The other eight awardees from the fields of bioengineering plant breeding, animal science, education, and public health are: Dr. Gabriel Romero, Dr. Ernelea Cao, Dr. Cynthia Hedreyda, Dr. Candida Adalla, Dr. Claro Mingala, Dr. Gisela Concepcion, Dr. Nathaniel Dugus, and Dr. Milagros Greif.
Since 2016, the Department of Agriculture Biotechnology Program has organized this annual event to recognize and honor Filipino champions who have made significant contributions to the advancement of biotechnology in the country, encompassing the fields of agriculture, health, environment, information and education, and policy. Now on its fourth year, the awarding ceremony was held last November 26 as part of the National Biotechnology Week 2019.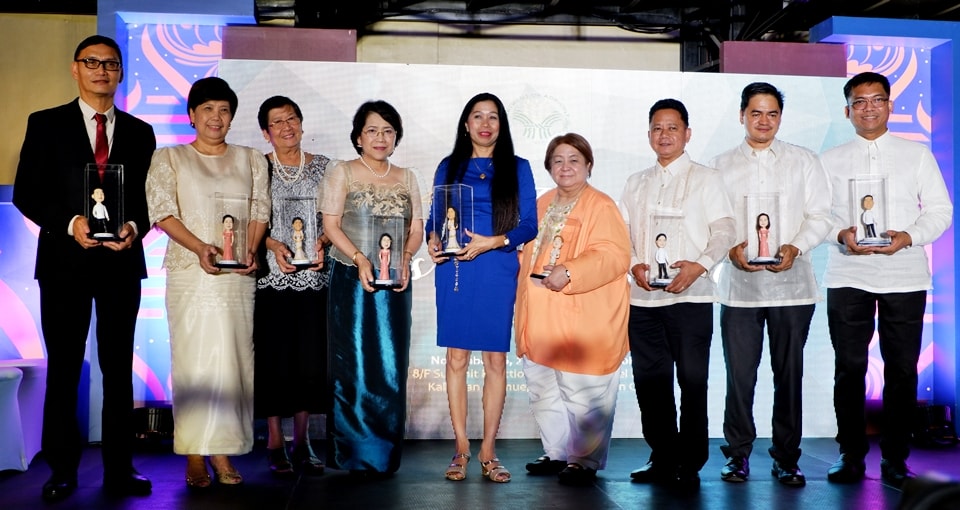 This year's Filipino Faces of Biotech excelled in the fields of bioengineering plant breeding, animal science, education, science communication, and public health.