During the 33rd UC Executive Board meeting on 24-25 November 2020, Maejo University in Chiang Mai, Thailand, and Visayas State University and Central Luzon State University, both from the Philippines, introduced their institutions and expressed intent to join the consortium. In response, the Executive Board members unanimously agreed to their inclusion as new affiliate members of the Southeast Asian University Consortium for Graduate Education in Agriculture and Natural Resources (UC).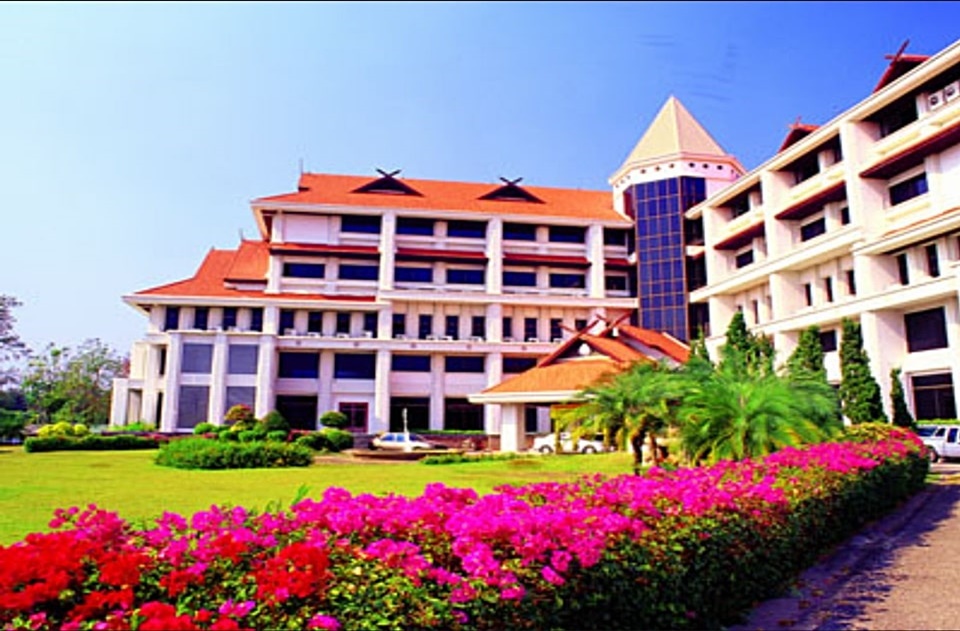 Maejo University
Maejo University in Chiang Mai, Thailand was conceptualized by HM The King and was established in 1934 as the Northern Agricultural Teachers Training School. It became a public university in 1996 and is considered as one of the oldest degree-granting agricultural institutions in the country. Maejo University has 10 faculties of study, namely, the Faculty of Agricultural Production, Faculty of Animal Science and Technology, Faculty of Architecture and Environmental Design, Faculty of Business Administration, Faculty of Economics, Faculty of Engineering and Agro-industry, Faculty of Fisheries Technology and Aquatic Resources, Faculty of Information and Communication, Faculty of Liberal Arts, Faculty of Science. It also has three schools: School of Administrative Studies, School of Renewable Energy, and the School of Tourism Development. The Maejo University International College offers MS and PhD programs in Organic Agriculture and Tourism Management. In order to reach more constituents in Thailand, the university also established Maejo University Chumphon in La-mae District, Chumphon Province and Maejo University Phrae in Mae Saay Sub-district, Rong Kwang District, Phrae Province.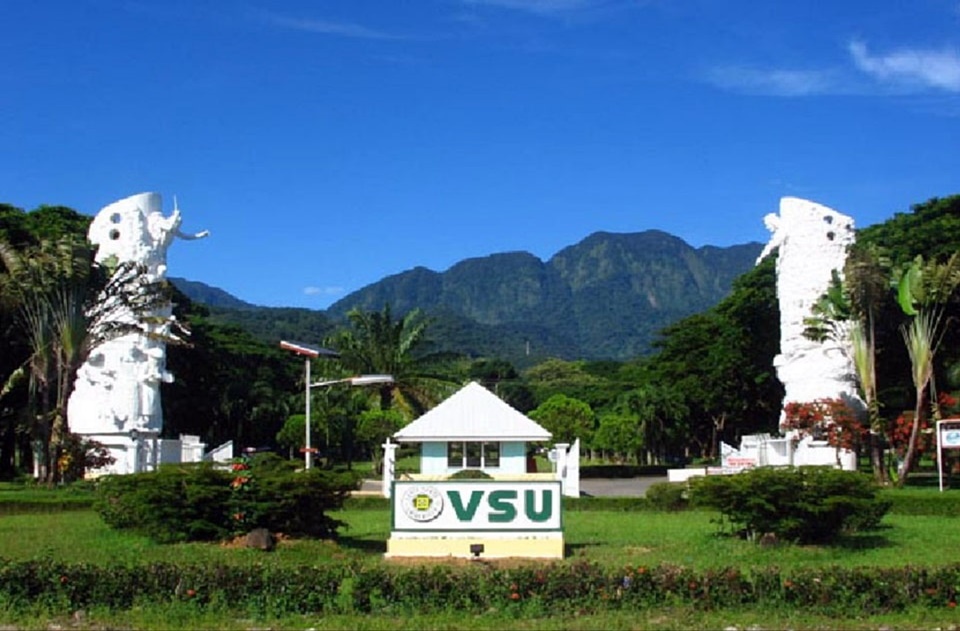 Visayas State University
Visayas State University (VSU) located in Leyte, Philippines, was established in 1924 as the Baybay Agricultural School and was instituted as a state university in 2001. The institution has been recognized and awarded for its research, development, and extension programs. VSU has 33 undergraduate degrees, one diploma program, five PhD programs, and five master's programs, of which there are 10 fields under the Master of Agricultural Development, 22 fields under Master of Science (MSc), and the rest under Master of Education, Master of Management, and Master of Land Administration and Management. VSU has also been designated by CHED as Center of Excellence in Agriculture, Agricultural Engineering, and Center of Development in Development Communication. In order to serve more constituents, VSU has four additional external campuses, namely, College of Fisheries (VSU-Tolosa Campus), College of Industrial Technology (VSU-Isabel Campus), College of Environmental and Agricultural Technology (VSU-Alangalang Campus), and the College of Education and Agricultural Technology (VSU-Villaba Campus). It also has 11 national and regional research and training centers.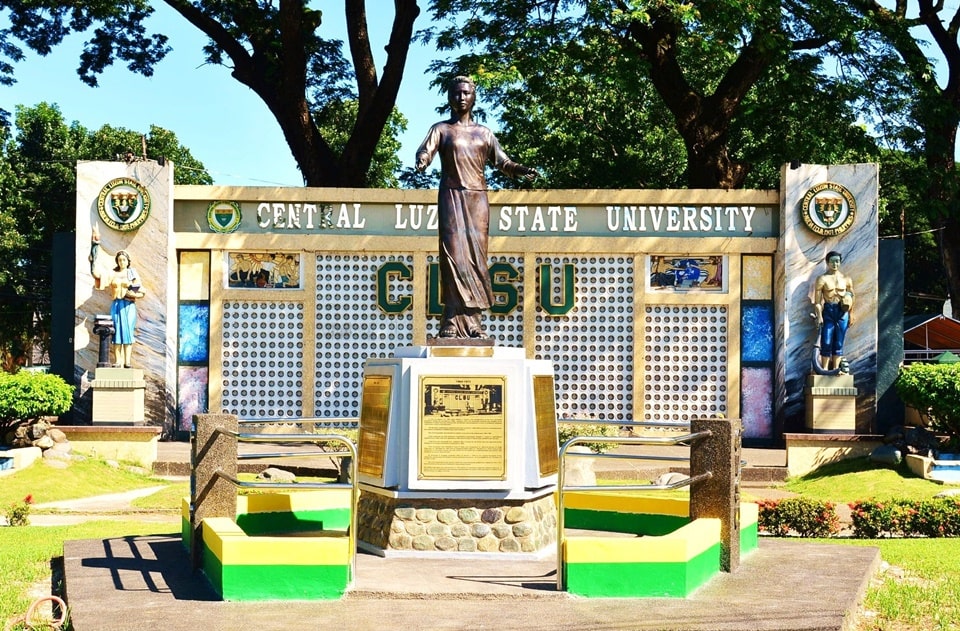 Central Luzon State University
Central Luzon State University (CLSU) in Nueva Ecija, Philippines, started as a farm school in 1907. It was then instituted in 1964 as a state university and has become widely known for its research achievements in the field of aquatic culture, most notably as pioneer in the sex reversal of tilapia. CLSU is also recognized for its research in ruminants, crops, orchard, and water management. The institution has 32 undergraduate programs, 13 PhD programs, and nine master's programs. For the latter, there are 18 fields under the MSc program, 12 fields under Master of Professional Studies, and the master's programs in the arts, veterinary studies, chemistry, biology, agribusiness management, environmental management, and business administration. CLSU also offers two diploma programs and four certificate programs. Besides being ISO accredited, CLSU has been designated by the Commission on Higher Education (CHED) as Center of Excellence in Agriculture, Agricultural Engineering, Biology, Fisheries, Teacher Education, and Veterinary Medicine. The institution has also been designated as Center of Research Excellence in Small Ruminants and Regional Integrated Coastal Resources Management Center.
The UC was established in 1989 as a viable approach to pursuing agricultural human resource development in Southeast Asia by linking top agricultural universities in the region to facilitate free exchange of information, facilities, and expertise. To become a regular member, reputable institutions will be admitted first as an affiliate member for three years subject to the UC's evaluation before the granting of regular status.
Currently, the UC has six regular members: Institut Pertanian Bogor (IPB), Universitas Gadjah Mada (UGM), and Universitas Brawijaya (UB) in Indonesia, Universiti Putra Malaysia (UPM) in Malaysia, Kasetsart University in Thailand, and University of the Philippines Los Baños (UPLB) in the Philippines. UC's associate members include Tokyo University of Agriculture (Tokyo NODAI) and National Taiwan University (NTU), while University of British Columbia (UBC) of Canada serves as affiliate member. The Southeast Asian Regional Center for Graduate Study and Research in Agriculture (SEARCA) functions as Secretariat of the UC. With the addition of the new affiliate members, the UC now has three academic institutions each from Indonesia and the Philippines, two from Thailand, and one each from Malaysia, Taiwan, Japan, and Canada.
Dr. Glenn B. Gregorio, SEARCA Director, expressed that the unanimous acceptance of the three universities is a good opportunity to expand membership of the UC. Inclusion in the consortium would allow the universities to send their faculty, staff, and students to activities such as the Summer School, Graduate Forum, Faculty Forum, and for the officers, the Executive Board Meeting. Their constituents may also avail of the various faculty and graduate student grants offered by the consortium.
For more information about the UC and its membership, annual activities, grants, and scholarships visit https://uc.searca.org/.