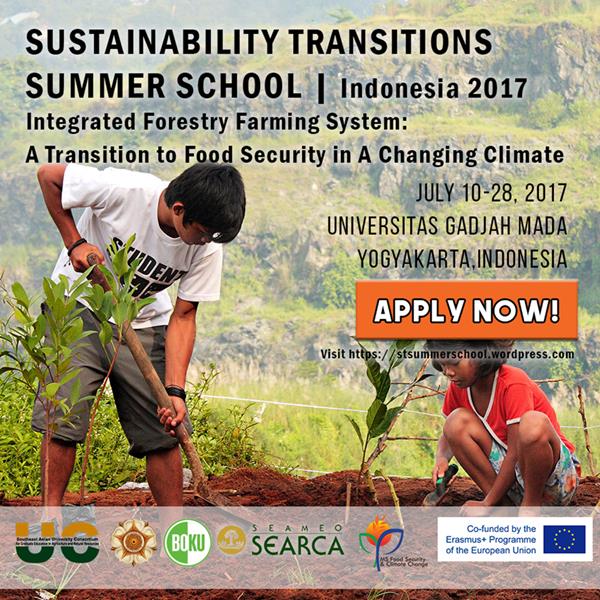 The Summer School will be held in Universitas Gadjah Mada (UGM), Yogyakarta, Indonesia on 10-22 July 2017. The event is spearheaded by UGM and Austria's University of Natural Resources and Life Sciences (BOKU).
This year's Summer School is titled Sustainability Transitions and is focused on Integrated Forestry Farming System: A Transition to Food Security in a Changing Climate. The two-week program involves lectures and field visits to villages in Java. It will also be a good opportunity to work with interdisciplinary teams of European and Asian students and experts.
The third week of the Summer School (23-28 July 2017) is exclusive for new students of the Master of Science in Food Security and Climate Change.
Applications will be received until 1 June 2017. Visit https://stsummerschool.wordpress.com for more details.