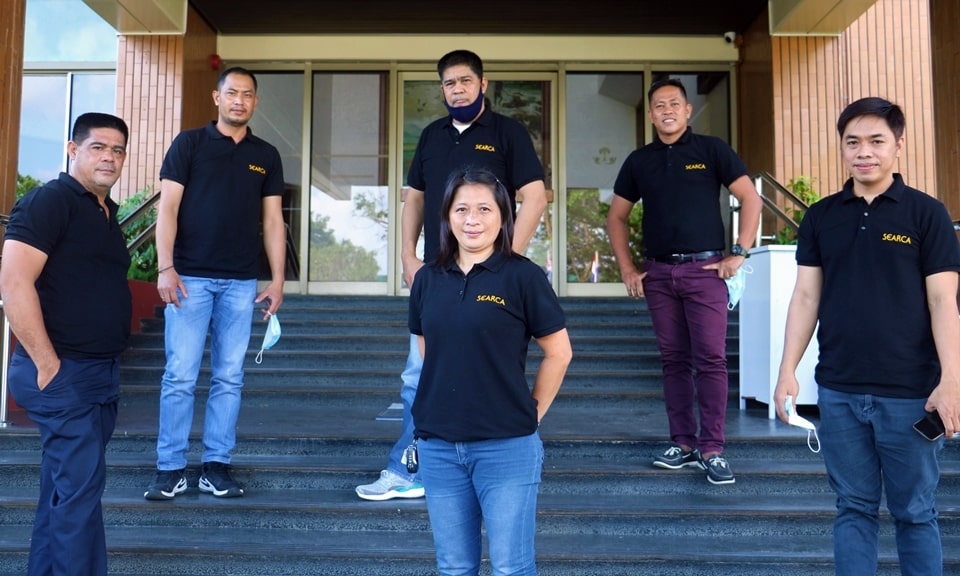 Mary Ann P. Bautista (front and center), lone female SEARCA driver, together with the other SEARCA drivers.
The International Women's Month pays attention to women whose stories may otherwise remain unheard. One such story is that of Mary Ann P. Bautista, or "Meann," the lone lady driver at the Southeast Asian Regional Center for Graduate Study and Research in Agriculture (SEARCA).
Driving for the big boss
Meann is a Marketing Management graduate of Colegio de San Juan de Letran Calamba. As a marketing practitioner, she had a small business while she worked as a driver for an international organization. She later became a full-time manager at a supermarket in Bay, Laguna, but her heart seemed to be longing for something else.
"Even when I was able to go to places in Manila and other parts of the country which I enjoyed, I knew I was unhappy with my job because I was only roaming around within the four walls of the supermarket," said Meann.
Meann on duty as the driver of Dr. Glenn B. Gregorio, SEARCA Director.
At that time, an opportunity to go back to driving came when Dr. Glenn B. Gregorio, then newly appointed SEARCA Director, asked her to apply at SEARCA to be his official driver. She said that's when she took a leap of faith and chose to go back to where her heart feels happy and at home.
Meann thus became SEARCA's first female driver.
For Meann, being a driver is a noble profession. Anyone can do it and take pride in it. With bravery and passion, Meann proved that a typical man's job could also be done by a woman.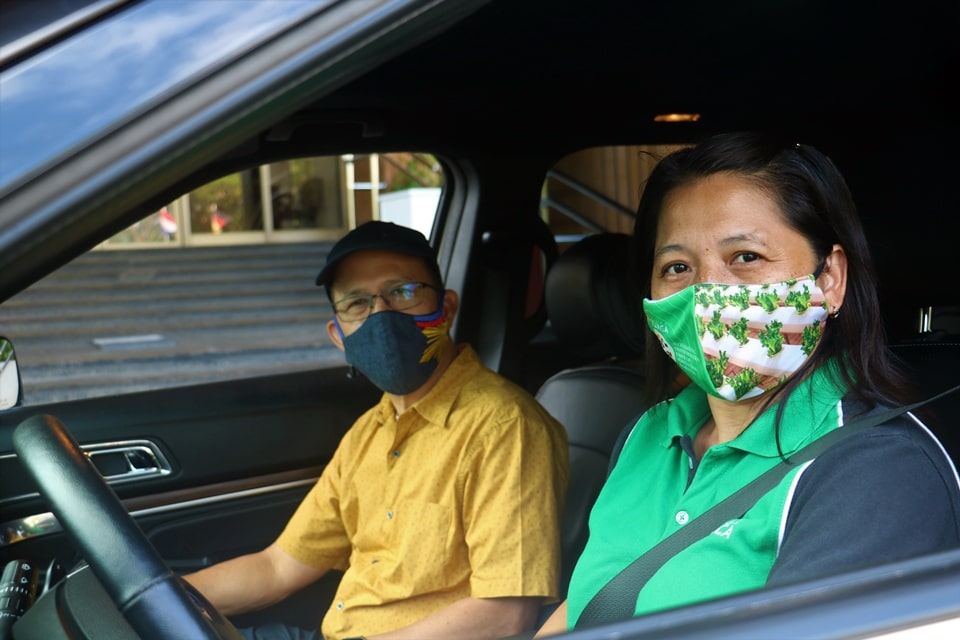 Dr. Gregorio and Meann pose for a picture as they leave the SEARCA headquarters.
Driving with faith and determination
Meann also takes the wheel at home. She is a driver of faith for three children as the sole breadwinner of the family.
By day, Meann works as a driver. At home, she teaches her grandchild to help him cope with his online classes. She also takes care of her mother and her daughter who lives in their compound.
"Being a parent and the sole breadwinner of the family, I learned the importance of giving yourself time for self-care," said Meann. Spending some time to recharge is important for Meann. It keeps her relaxed and motivated to keep moving forward.
"It is okay to be different and to be free from the expectations of society. I learned that being a woman simply means being yourself," Meann concluded.