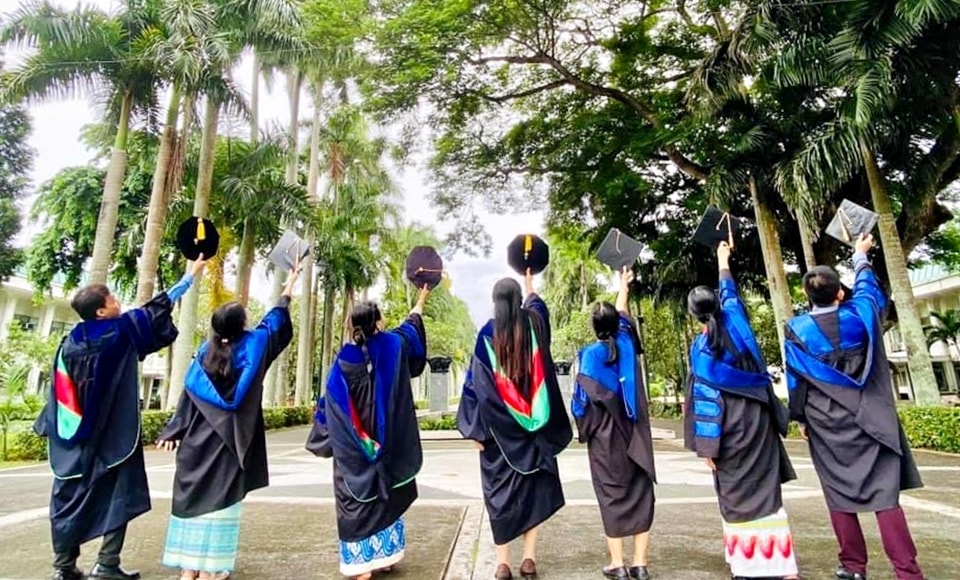 LOS BAÑOS, Laguna – SEARCA welcomed a new batch of alumni for AY 2019-2020 with 23 scholars earning a Master's degree and 28 earning a PhD degree. This year's celebration is different from the past with the pandemic halting most of the activities such as the physical graduation ceremonies. SEARCA's annual Testimonial Program held last 02 July 2020 was also slimmed down to accommodate social distancing measures.
Of the total number of graduates, 31 were under the SEARCA Full MS/PhD Program while 10 are from the Joint Scholarship programs, namely, DAAD-SEARCA, PCC-SEARCA, NU-SEARCA, UPM-SEARCA. Another 10 graduates came from the other scholarship grants such as the PhD Research, UC Thesis Grant, and the Double Degree Program.
Majority or 28 of the graduates studied at the University of the Philippines Los Baños, 6 were from Kasetsart University, 5 were from Institut Pertanian Bogor, 4 were from Universitas Gadjah Mada, and 3 were from Universiti Putra Malaysia. There were also 3 graduats of Nagoya University under the joint program and one each of Naresuan University and Chiang Mai University under the PhD Research Scholarship.
As with every ending there is a new beginning and, besides welcoming the alumni, SEARCA also welcomed the new batch of SEARCAns for AY 2020-2021 with 9 full MS/PhD scholars, 4 DAAD-SEARCA scholars, and 2 NTU-SEARCA scholars. This is also the first batch of scholars for SEARCA's new joint program with the National Taiwan University (NTU).
Despite the challenging times and onset of the "new normal", SEARCA continues to support the development of agents of change and thought leaders who will transform the landscape of agricultural and rural development in the region. The Full MS/PhD scholarship call for applications for AY 2021-2022 recently ended and the online evaluation of shortlisted applicants is scheduled within the coming months. There is also an ongoing call for the NTU-SEARCA Joint Scholarship for Global ATGS and future calls for the DAAD-SEARCA and Sejong University-SEARCA scholarship programs.