The Southeast Asian Regional Center for Graduate Study and Research in Agriculture (SEARCA) welcomed Japanese students from Nagasaki University, Nagasaki, Japan, and Kobe University, Hyogo, Japan, to tour the SEARCA Hub for Agriculture and Rural Innovation for the Next Generation (SHARING) facilities.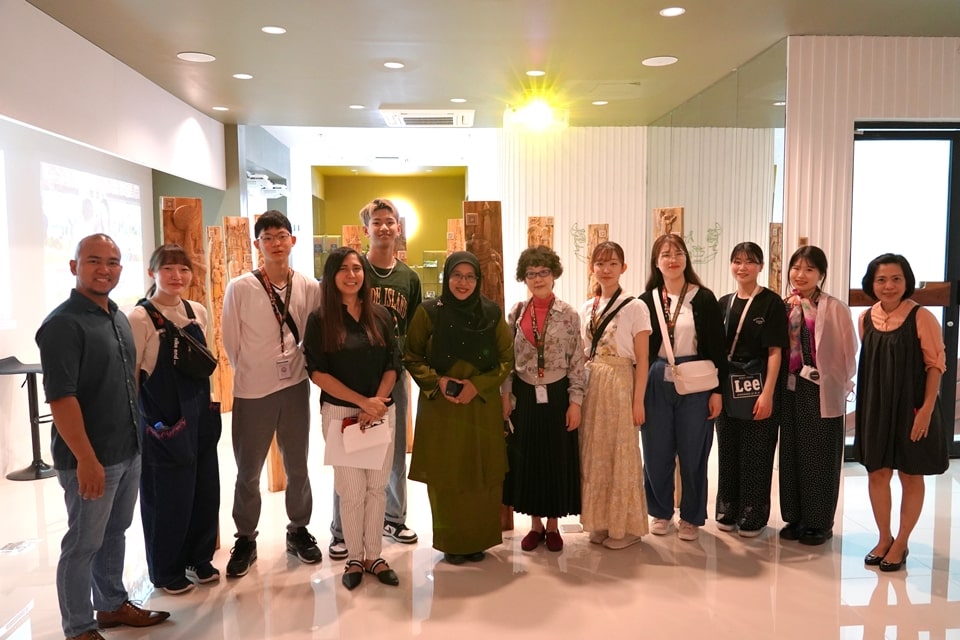 Seven students from Nagasaki University visited SEARCA on 1 March 2023. They were received by Dr. Nur Azura Adam (sixth from left), SEARCA deputy director for programs, Ms. Sharon Malaiba (fourth from left), head, Partnerships Unit, and other key SEARCA staff.
Seven Nagasaki University students visited SEARCA on 1 March 2023 accompanied by Dr. Yoko Ida, Economics professor at Nagasaki University, and Asst. Prof. Juan Paulino Trespalacio, Jr. of the University of the Philippines Los Baños -Department of Agribusiness Management and Entrepreneurship(UPLB-DAME). The activity was part of their Global Social Responsibility (GSR) Short-Term Study Program, a partnership between Nagasaki University and UPLB-DAME intended to enrich the students' understanding of Philippine business, culture, economy, and entrepreneurship through site field visitations.
While at SEARCA, the students engaged in a hands-on training on agri-robotics using LEGO robotics kit at the SHARING Café with the SEARCA Emerging Innovation for Growth Department (EIGD) as facilitators.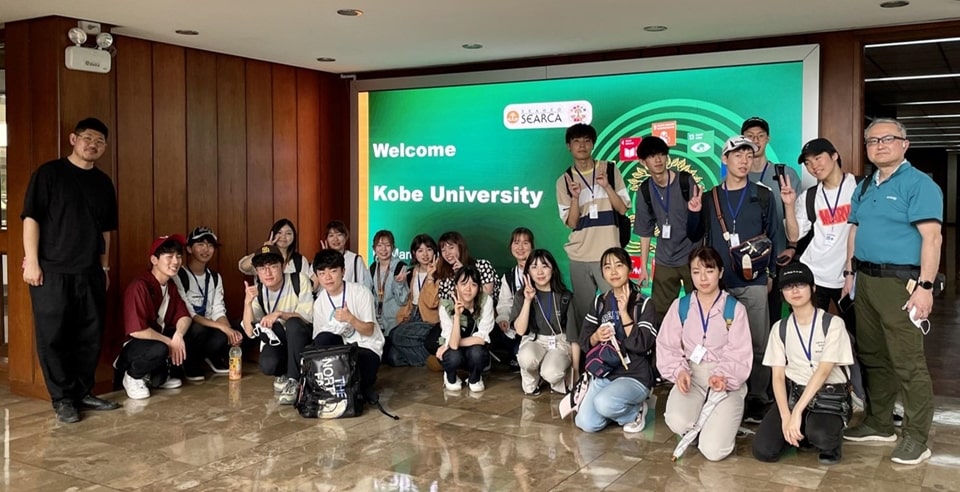 Twenty students from Kobe University toured around the SHARING facilities on 3 March 2023. They were received by Ms. Lichelle Dara Carlos, program specialist, SEARCA Emerging Innovation for Growth Department.
On 3 March 2023, SEARCA was visited by 20 Kobe University (KU) students who are undertaking a three-week English Plus Course under the UPLB Language Instruction Towards Excellence (LITE) Program. They were accompanied by Dr. Kengo Kanamaru, associate professor, KU Graduate School of Agricultural Science, and Asst. Prof. Jerard Ancel Eusebio, assistant coordinator, LITE Program.
The visit was part of the course, which was designed to engage the students in activities that would expand their knowledge of Philippine agriculture and the Filipino culture.