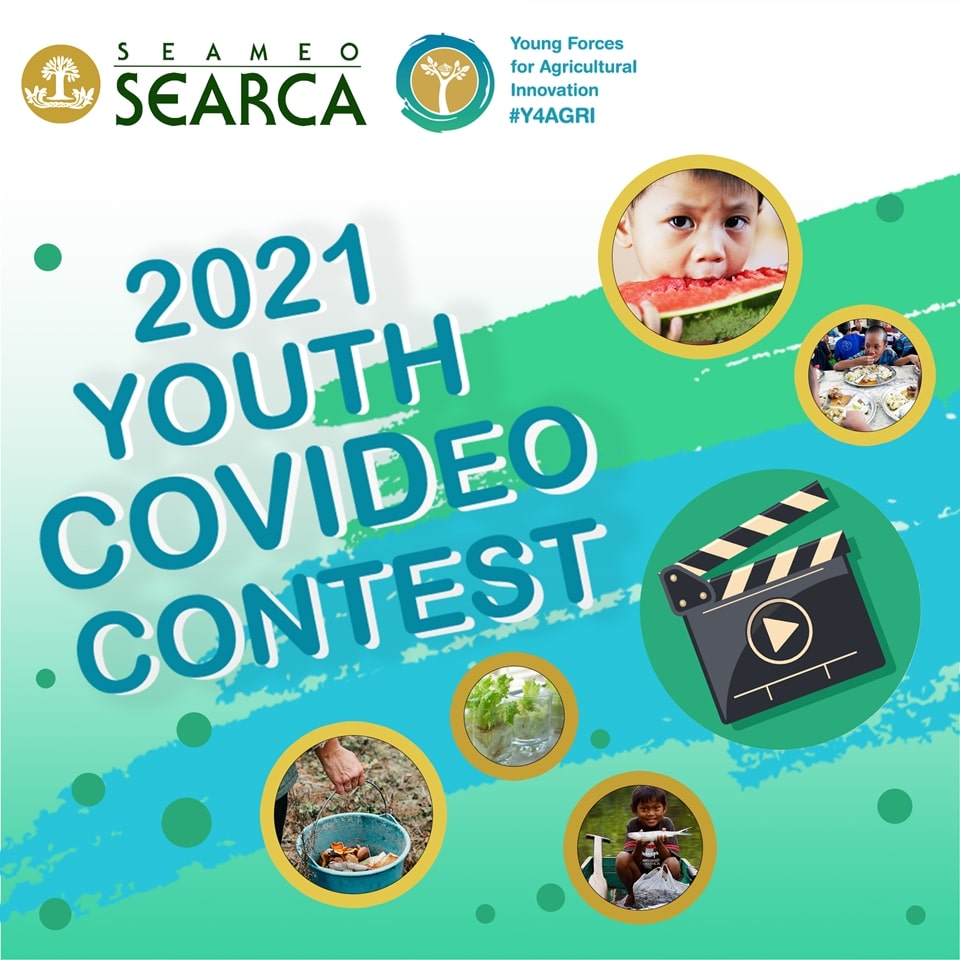 The Southeast Asian Regional Center for Graduate Study and Research in Agriculture (SEARCA) is in search of videos by Southeast Asian youth on personal experience, practice, or advocacy relating to "Youth in Sustainable Food Consumption and Waste Management" as this year's theme of the Youth COVIDeo Contest.
The video entries must answer the general question: How can young people contribute to sustainable food consumption and food waste management? The videos may tackle healthier diet, responsibly consuming food, or properly managing food waste, particularly during the pandemic.
The contest is open to all youth aged 15-35 who are nationals of Brunei Darussalam, Cambodia, Indonesia, Lao PDR, Malaysia, Myanmar, the Philippines, Singapore, Thailand, Timor-Leste, and Vietnam.
In relation to the UN Food Systems Summit (UNFSS), the 2021 edition calls for global actions to transform food systems, including how food is produced, consumed, and disposed. Within the context of the prevailing pandemic, the Youth COVIDeo Contest aims to gather youth solutions and actions on sustainable food consumption and food waste management, and how it is linked to a sustainable agri-food system.
The 2020 Youth COVIDeo Contest had over 75 entries on local food production practices of young people amidst the pandemic. This contest is part of SEARCA's banner youth program, Young Forces for Agricultural Innovation (#Y4AGRI).
For this competition, the first prize winner will receive USD 500, while the second and third prizes will get USD 350 and USD 150, respectively. A People's Choice award will receive USD 100.
All videos must be submitted online via this link until 30 September 2021.