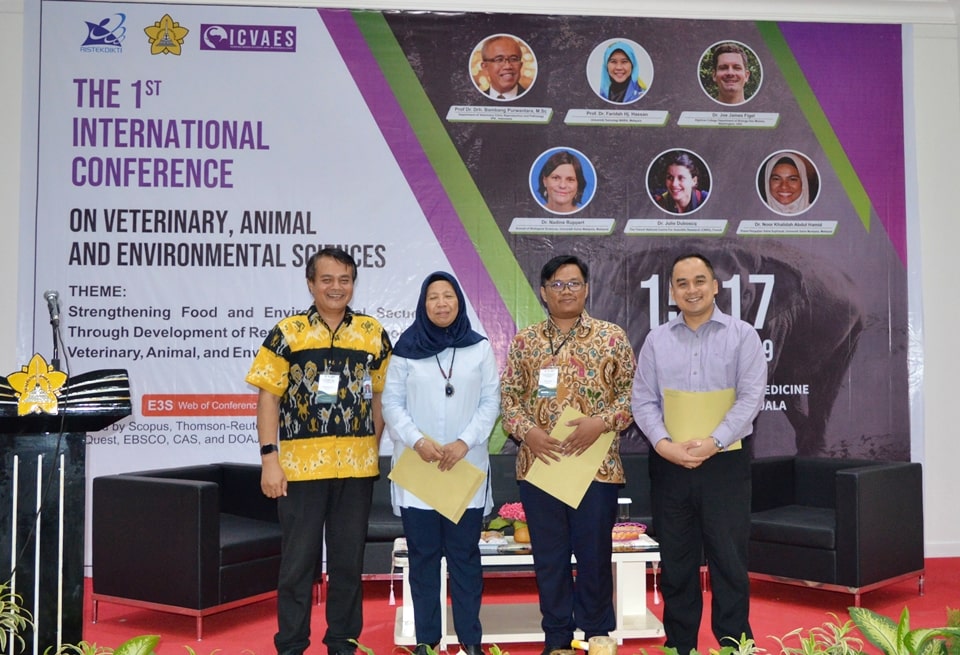 SEARCA scholars, Mr. Prasetyo Nugroho and Ms. Wannasiri Wannasupchue, participated and presented part of their research results in separate international conferences. Mr. Prasetyo Nugroho, a SEARCA PhD Research Scholar pursuing PhD in Animal Nutrition and Feed Science at Institut Pertanian Bogor (IPB) in Indonesia, received the Best Paper Award for his research titled, "Blood hematology Profile and Immunoglobulin G at Postpartum in Ettawa Grade Does Fed Flushing Diets with Fatty Acid Differences During Late Gestation" during the 1st International Conference on Veterinary, Animal, and Environmental Sciences (ICVAES 2019) held on 14-17 October 2019 in Banda Aceh, Indonesia. The conference was organized by the Faculty of Veterinary Medicine, Universitas Syiah Kuala.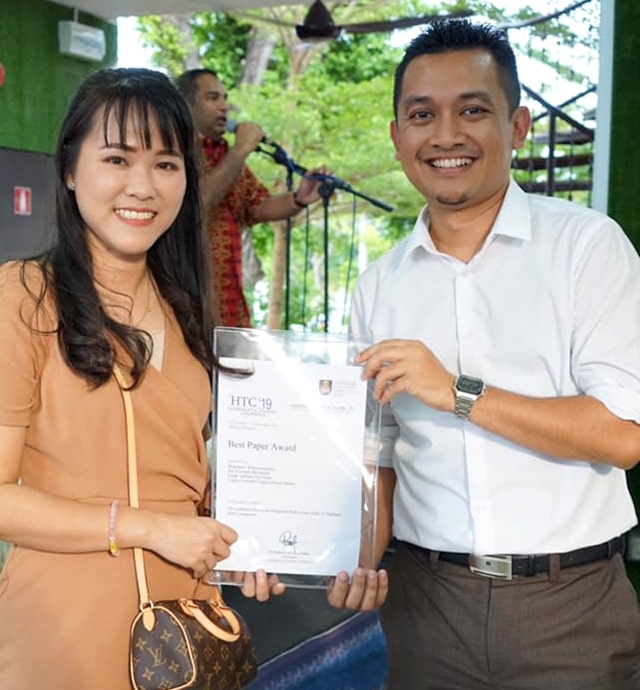 Likewise, Ms. Wannasiri Wannasupchue bagged the Best Paper Award for her study titled, "The Readiness Theme Development: A Case Study in Thailand Halal Restaurants" during the 3rd Hospitality and Tourism Conference in Melaka, Malaysia organized by Universiti Teknologi Mara on 30 October – 1 November 2019. Ms. Wannasiri is pursuing her PhD in Food Management at Universiti Putra Malaysia (UPM) under the SEARCA Regular Scholarship program.
The scholars' participation in the conferences was funded by SEARCA through the Graduate Education and Institutional Development Department (GEIDD) as part of its support for the dissemination of scholars' research outputs.