The Southeast Asian Regional Center for Graduate Study and Research in Agriculture (SEARCA), Philippine Department of Science and Technology (DOST), Philippine Council for Industry, Energy, and Emerging Technology Research and Development (DOST-PCIEERD), Philippine Council for Agriculture, Aquatic and Natural Resources Research and Development (DOST-PCAARRD), University of the Philippines Los Baños- School of Environmental Science and Management (UPLB-SESAM), and Elsevier have collaborated to hold the 1st Science and Technology Impact Assessment Conference on 24-25 August 2023 at Hilton Manila in Pasay City, Philippines. The event was also livestreamed via Facebook.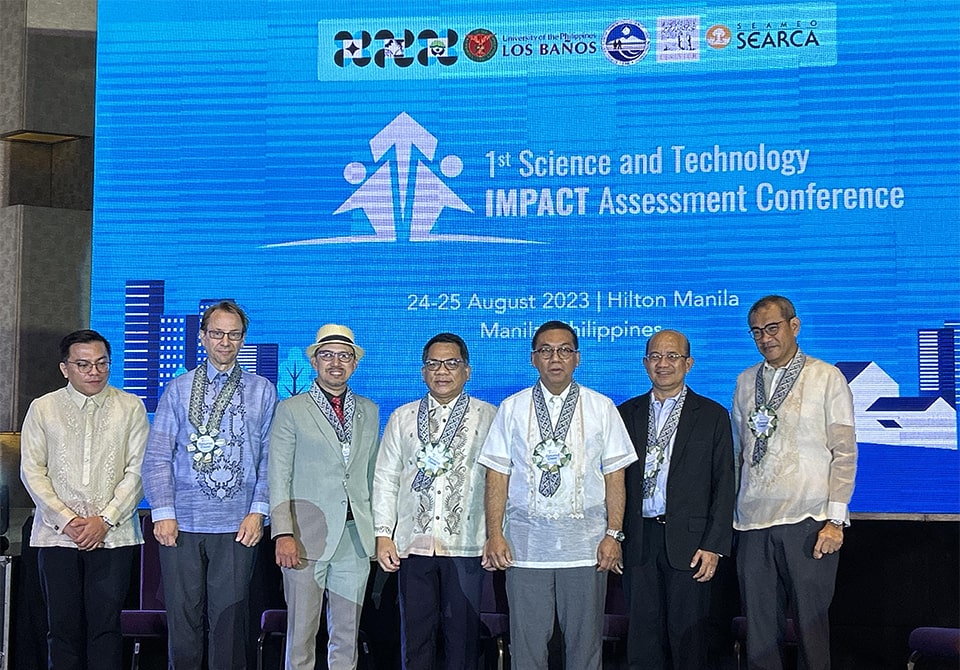 The heads of institutions that collaborated to make the 1st Science and Technology Impact Assessment Conference possible.
During the opening program, SEARCA Director Glenn Gregorio remarked that "with the growing competitiveness over resources, from funds to human capital, time and technologies, impact assessment has become more crucial than ever in making critical decisions and priorities."
Dr. Gregorio emphasized that impact assessment goes further than project evaluation. He pointed out that the findings of impact assessment establish groundwork for upcoming projects and policies, aiding policymakers in refining decisions.
DOST-PCIEERD Executive Director Enrico Paringit underscored that "our ability to gauge the outcomes of our endeavors is not just something that we want; it is something that we need."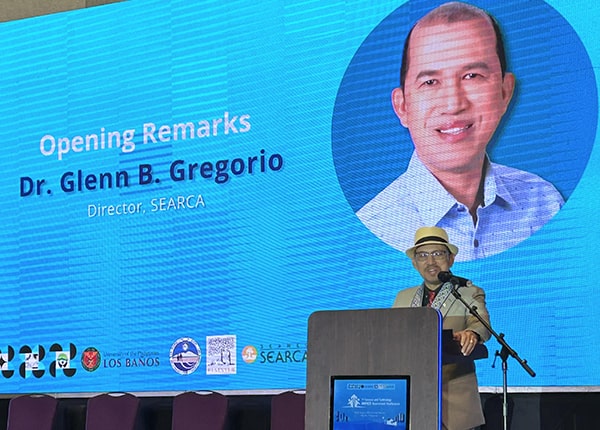 Dr. Gregorio emphasized impact assessment's growing significance in decision-making due to escalating competition for resources such as funding, human capital, time, and technology.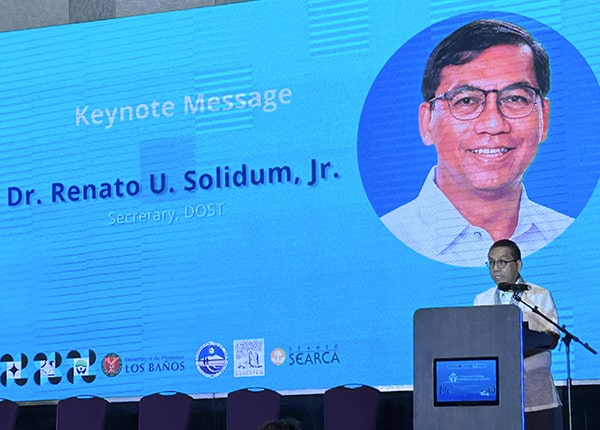 DOST Secretary Solidum talked about how impact is integral to public management policy and programming.
"Through the integration of impact assessment into our processes, we champion not only transparency and accountability, but also purposeful action to ensure that every peso allocated to research and development is justified and serves a direct and resolute purpose. Performing impact assessments must therefore be a cornerstone of policy and programming in public management," said DOST Secretary Renato Solidum, Jr.
"This conference is a timely platform that brings together research stakeholders to promote impact assessment and its transformative intention to share knowledge and best practices and, hopefully, integrate this further into Philippine research methodology," said UPLB Chancellor Jose Camacho, Jr.
PCAARRD Executive Director Reynaldo Ebora expressed that "with the discussions, we hope that there will be a greater understanding and appreciation of [impact assessment] and there will be meaningful exchange of ideas."
Dr. Rico Ancog, UPLB-SESAM Dean and chair of the conference, gave an overview of the event, emphasizing the importance of impact assessment in enhancing program design, financial accountability, and budget allocation efficiency as well as in stimulating innovation and shaping the direction of science and technology initiatives.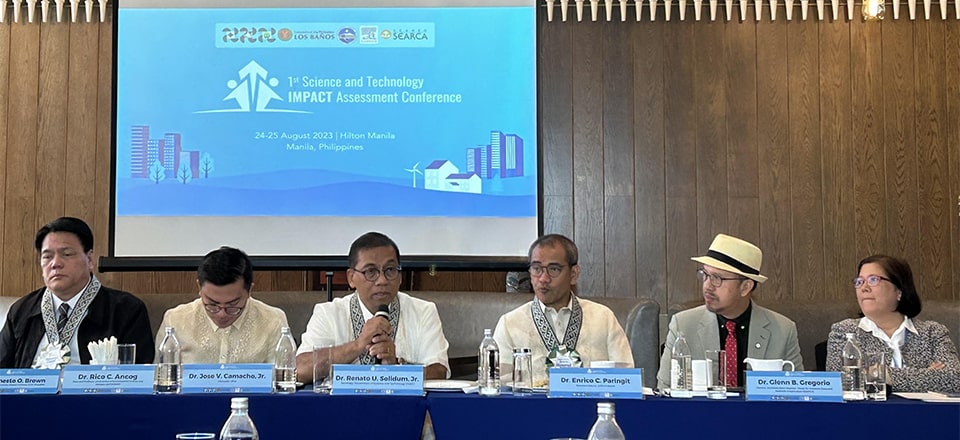 Dr. Gregorio also joined the DOST Secretary and other heads of the collaborating institutions in a press conference.UPLB-SESAM Dean Ancog provided a comprehensive insight into the conference's significance.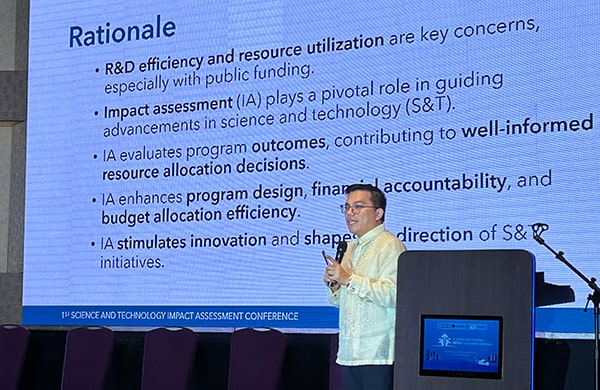 UPLB-SESAM Dean Ancog provided a comprehensive insight into the conference's significance.
The conference is organized into five key thematic areas of impact assessment, namely, its significance in research and development, its use in tackling emerging global challenges, the conversion of its outcomes into effective policies, advancements in its methods and approaches, and the exemplification of best practices in its implementation.
Atty. Eric Reynoso, SEARCA Program Head for Emerging Innovation for Growth, chaired the third parallel session, which discussed "Translating Results of Impact Assessment Studies to Policy." The other parallel sessions covered the other thematic areas of the conference.
Atty. Reynoso (leftmost) with the speakers during the SEARCA-organized session he chaired.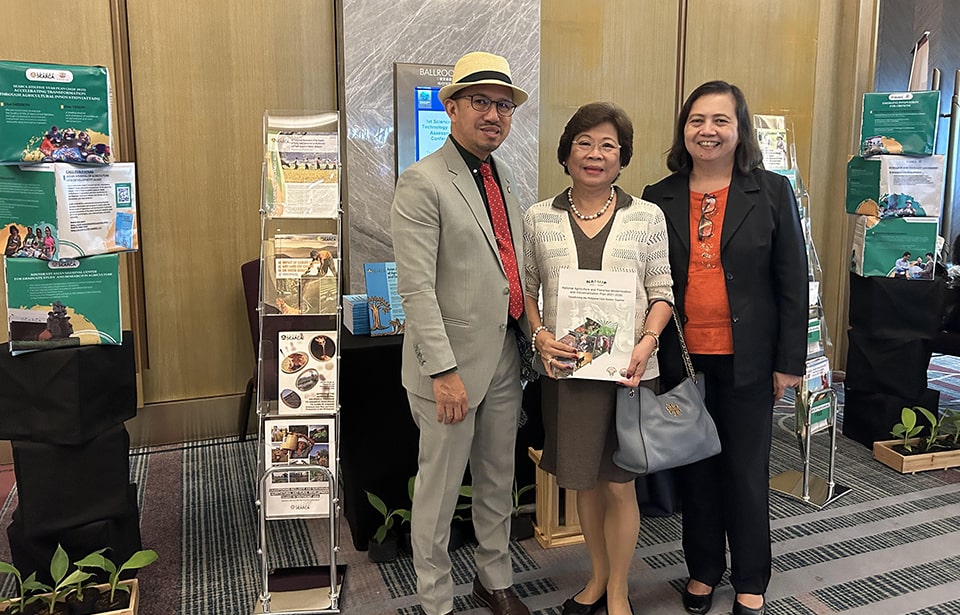 SEARCA's exhibit at the conference displayed SEARCA publications on impact assessment findings, Asian Journal of Agriculture and Development (AJAD) volumes, and information about SEARCA's programs and services.
Moreover, SEARCA, through its Partnerships Unit, hosted an exhibit booth at the conference along with DOST-PCIEERD; DOST-PCAARRD; UPLB-SESAM; and Elsevier, an academic publishing company. The exhibition showcased SEARCA's publications featuring findings of impact assessments, several volumes of the Asian Journal of Agriculture and Development (AJAD), and information materials on its programs and services.