This initiative is under Component 3 of the PCC-funded project being implemented by SEARCA titled Building Capacity and Strengthening Partnership for Carabao Development Program (CDP), which aims to develop and demonstrate a Carabao-based Enterprise Development (CBED) scheme along the value chain in cooperation with local government units (LGUs), farmers, and the private sector with the end view of ensuring sustainable carabao dairy production and availability of its dairy products.
The MOA formalizes the agreement among PCC, SEARCA and the Cooperatives. PCC shall monitor the use of the equipment, supplies, and vehicles awarded to the Cooperatives during and after Project completion; SEARCA shall provide overall project supervision and proper documentation during the contract period with PCC; while the Cooperatives shall receive and manage the equipment, supplies, and vehicles donated through the Project.
Rosario, La Union
Noting the provision of forage choppers, motorcycles with sidecars, and plastic bags under the project Enhancing the Carabao-Based Enterprise (CBE) Partners' Capability in Sustaining Animal Feed Supply through Proper Farm Waste Utilization in Region I, Director Gloria de la Cruz, PCC Center Director at Don Mariano Marcos Memorial State University (DMMMSU) in Rosario, La Union, said the items will help sustain the feed supply, especially during summer season in order to maintain the animal body condition, which is necessary in milk production.
Bantog Samahang Nayon Multi-Purpose Cooperative (BSNMPC), Pares Pares Multi-Purpose Cooperative (PPMPC), and Rosario Dairy Producers' Association (RDPA) affirmed that the equipment and materials that could boost their silage production.
Expected outputs from the project include sufficient feed and stable milk supply during the summer season; increased milk production and improved milk quality; and abundance of silage.
Llanera, Nueva Ecija
Ms. Wilma del Rosario, National Impact Zone (NIZ) Coordinator in Nueva Ecija, acknowledged the assistance to the Nueva Ecija Federation of Dairy Carabao Cooperatives (NEFEDCCO). With the provision of a 500-liter capacity stainless milk cooling tank under the project Additional Milk Cooling Facility for Nueva Ecija Federation of Dairy Carabao Cooperatives in Region III-NIZ, Ms. del Rosario noted that this can enhance the dairy production of cooperatives in Nueva Ecija. Likewise, Mr. Gerardo Delos Santos, Chairman of NEFEDCCO, said that the equipment can hold more milk from their primary cooperative members.
San Miguel, Bulacan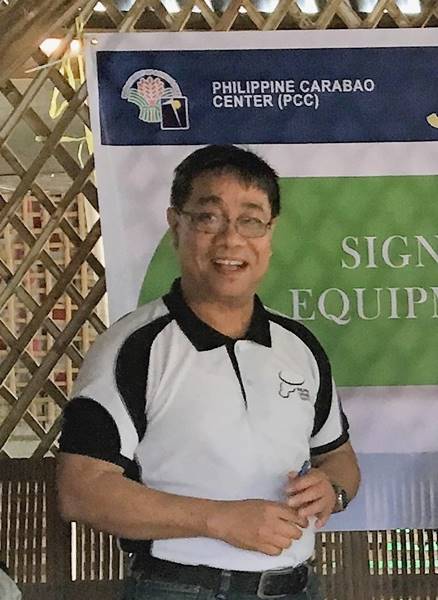 Labne Producers' Cooperative (LPC), Lambakin Agricultural Marketing Cooperative (LAMC), and Malibay Aggressive Cooperative (MAC) also noted how the equipment, supplies, and vehicles would help improve the quality of the milk produced by said cooperatives and give them opportunity to earn more income. The project expected outputs include adoption of a more systematic, hygienic milking and milk storage; and improvement of entrepreneurial capability of carabao owners.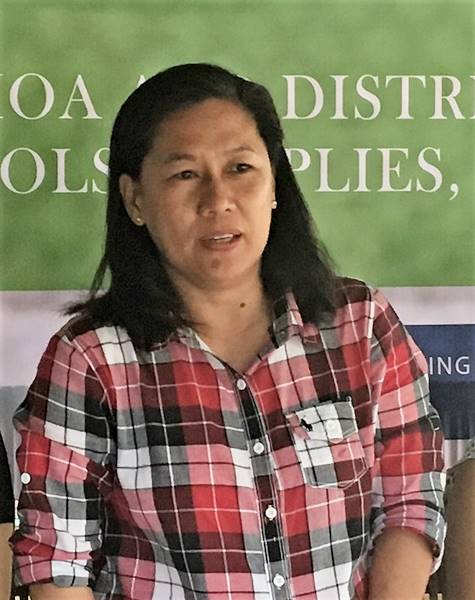 Ms. Norma Ignacio, Municipal Agricultural Officer of San Miguel, Bulacan, acknowledged the initiative to provide the equipment, supplies, and vehicles in support of the cooperatives in San Miguel, Bulacan to sustain their livelihood activities.
Dr. Daniel Aquino, PCC Center Director at the Central Luzon State University (CLSU) in Muñoz, Nueva Ecija, acknowledged the provision to CBED partner cooperatives of motorcycles with sidecars, mobile milking machines, freezers, stainless milk cans and pails, and lactometers. These are provided under the project "Strengthening the Carabao-Based Enterprise Development (CBED) Partner's Capability: Introduction of a Systematic and Hygienic Collection and Storage of Buffalo Milk in San Miguel Bulacan, Region III- RIZ".
In view of this, Dr. Aquino emphasized that the items will strengthen the capability of CBED-partners from San Miguel, Bulacan. In particular, it will encourage them to improve their entrepreneurial capability. The freezers, for example, will prolong the shelf life of their milk and other dairy products. Hence, they don't have to worry about their milk surplus. They can now also develop a variety of dairy products because of the high-quality milk that they can produce through the milking machine.
Tuguegarao City, Cagayan
Dr. Franklin Rellin, PCC Center Director at the Cagayan State University (CSU) in Tuguegarao City, Cagayan, said that the water distillers, milk cans, and milk testing equipment under the project "Strengthening the Milk Testing Facilities of Selected Dairy Cooperatives in Region II" will be used to set up a milk testing facility in selected primary cooperatives in Cagayan and Isabela. He noted that the facility will help improve the milk feeding systems, health, and management practices of carabaos to produce better milk quality.
Further, Cagayan Valley Federation of Dairy Cooperatives (CAVAFEDCO), Integrated Farmers' Cooperative (IFC), Namnama Multi-Purpose Cooperative (NMPC), and San Agustin Dairy Cooperative (SADACO) were thankful with how the equipment and materials would help them produce good quality milk.
The expected outputs of the project include zero spoilage of raw milk and processed products; increased demand for milk and other milk products; increased sales; and increased number of jobs generated from production, collection, processing and marketing.
Representing SEARCA, Ms. Nancy M. Landicho, Program Specialist for Project Development and Technical Services, underscored that SEARCA believes in a more inclusive approach to development and that the participation of key players—in this case, the cooperatives, would ensure sustainability of the projects on the ground.
The MOA signing and distribution activity to said cooperatives were organized and facilitated by Mr. Zadieshar Sanchez, Administrative Officer V, and Ms. Angelique Anlocotan, Business Development Staff, both from PCC Headquarters, and Ms. Sarah Grace L. Quiñones, SEARCA Project Coordinator.
The final distribution of remaining equipment, tools, supplies, and vehicles for PCC DMMMSU, CLSU, CSU, and NIZ is scheduled on 28 March 2017 at PCC National Headquarters in Muñoz, Nueva Ecija. (Nancy M. Landicho)