In the spirit of genuine compassion for Filipino families affected by the recent Typhoon Paeng and imbued with a commitment to public and community engagement, the Southeast Asian Regional Center for Graduate Study and Research in Agriculture (SEARCA) in partnership with Dalcielo and Eyelectric, Inc. launched SEARCATulungan on 14 November 2022 at Barangay Mayondon, one of the Center's neighboring communities located in Los Baños, Laguna, Philippines.
The SEARCATulungan program is a community relations initiative that aims to be a platform for extending a hand for victims of natural calamities and those in need.
In this flagship event, SEARCA called for employee volunteers to help with the logistics and preparations of the program. The SEARCA contingent led by the Partnerships Unit and the General Services Unit fed approximately 200 families with healthy and nutritious food composed of adobo, lugaw, and eggs.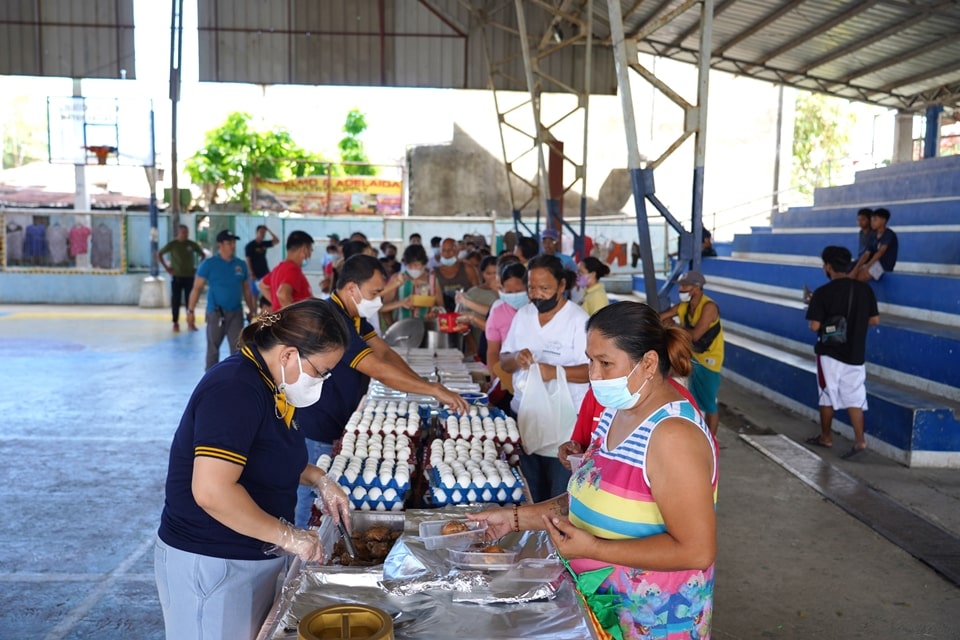 SEARCATulungan is the Center's way of bringing the staff closer at the heart of our mission which is to elevate the quality of life of farmers and agricultural families. Through this outreach activity, the Center hopes to foster a sense of oneness and build community and employee morale.