The Southeast Asian Regional Center for Graduate Study and Research in Agriculture (SEARCA), through the Emerging Innovation for Growth Department (EIGD), collaborated with FELTA Multi-Media Inc., National University - Laguna, Department of Trade and Industry - Laguna, and Infor, held the 1st Laguna Robot LEGOlympics 2022 at SEARCA on 15 July 2022. This is the first on-site LEGOlympics held with participants from different schools in Laguna, Metro Manila, and Olongapo. The competition, with the theme "Farmers' Friend", brought together 70 students and coaches to challenge the intellectual skills and critical thinking of elementary and high school students in the field of robotics.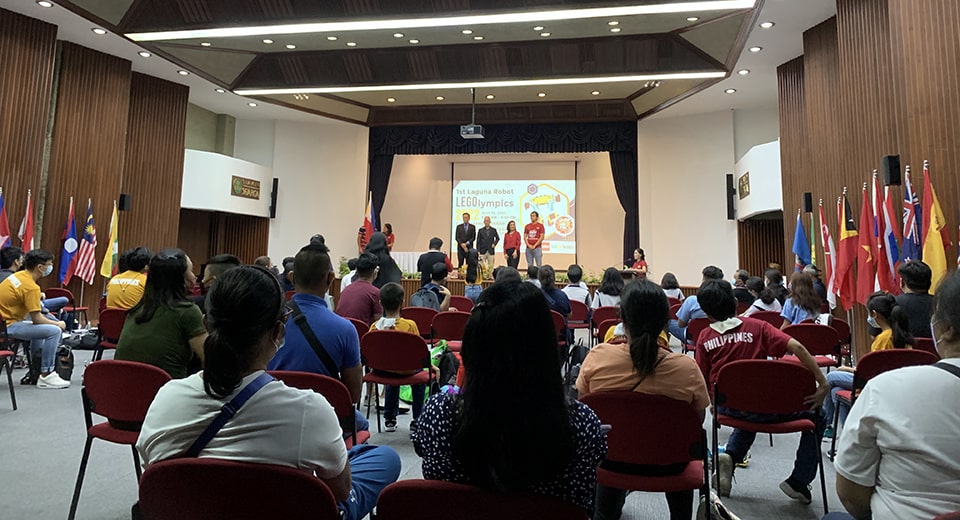 Opening of LEGOlympics in the SEARCA DL Umali Auditorium
Dr. Glenn B. Gregorio, SEARCA Director, expressed that this event aligns with the Center's priority to empower the youth by making agriculture attractive and profitable as a career.
"I know many parents dream of having their children become doctors or lawyers. But let me tell you that there is a future in agriculture. Let us encourage our young people to explore and appreciate this sunrise industry, especially with the advent of Agri 4.0 technologies such as robotics, drones, internet of things, sensors, and big data analytics," he explained.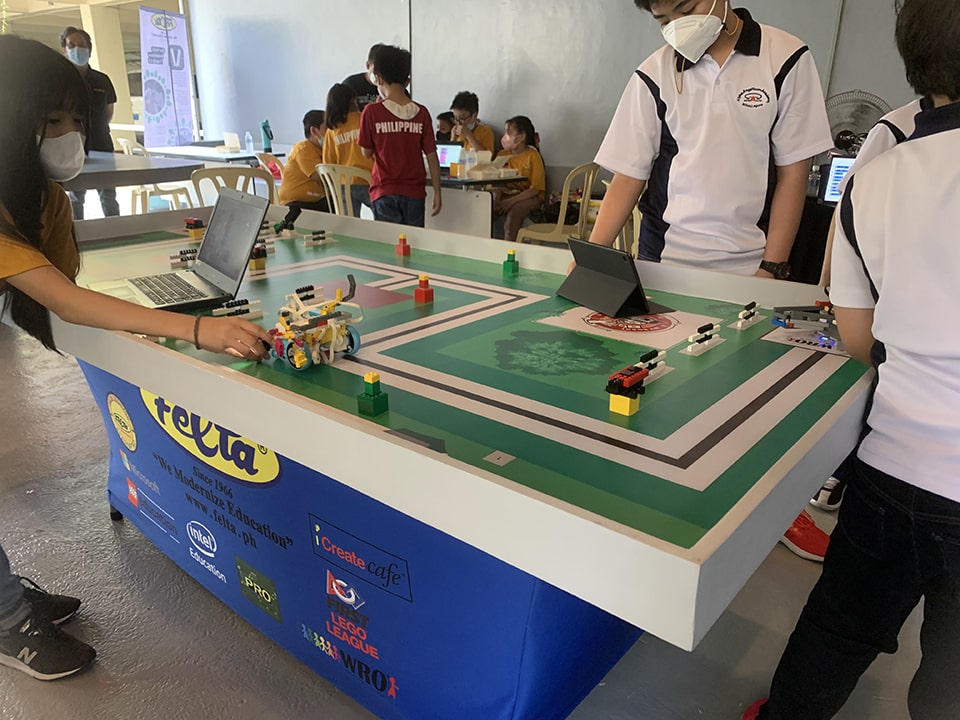 Participating elementary school students using robotics and programming during the simultaneous robotics exhibition.
Ms. Mylene Abiva, CEO and President of FELTA, said that through robotics, kids will be more interested to engage in problem-solving through critical thinking. She said if students are given the opportunity to engage in science and technology, they will more likely be attracted to science-related workforce.
FELTA Multi-Media Inc. is the sole distributor of LEGO® Education materials and robotics in the Philippines. It aims to provide the academe with instructional materials to upgrade the quality of education in the country.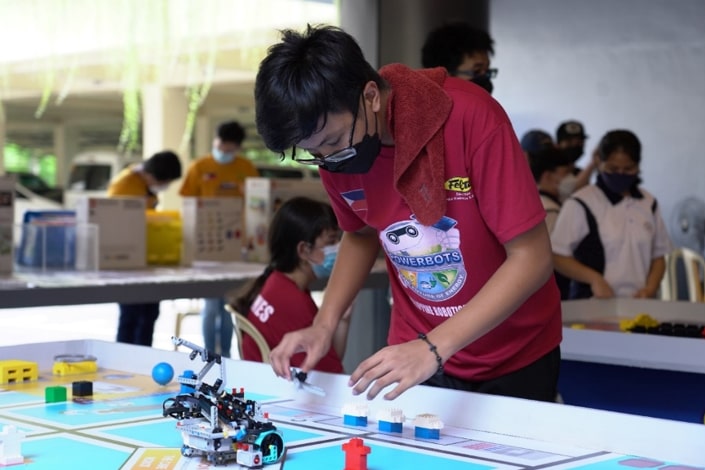 FELTA Techvoc Academy performs robot exhibition during the 1st Laguna Robot LEGOlympics 2022.
Elementary and high school students from the National University - Laguna, Alpha Angelicum Academy, Columban College - Olongapo, and Mines Elementary School participated in the event. The winners, National University - Laguna (High School) and Alpha Angelicum Academy (Elementary), will be competing at the Philippine Robotics Olympiad 2022 to be held on 13 August 2022 at the Santa Rosa City Multi-Purpose Sports Complex. They will also have the chance to compete at the World Robot Olympiad in Dortmund, Germany in November 2022.
The event included the signing of the Memorandum of Understanding (MOU) between FELTA and SEARCA. Under the five-year agreement, the two parties committed to collaborate in undertaking programs, projects, and other related activities, including the exchange of scientific materials, publications, and information.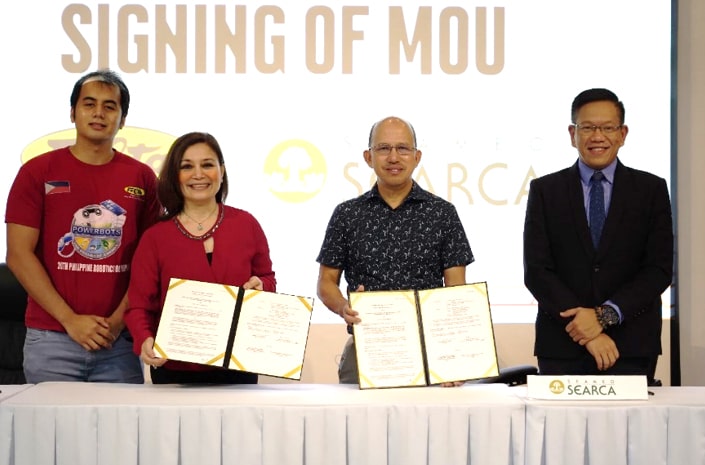 The signatories to the MOU are Dr. Glenn B. Gregorio (second from right), SEARCA Director, and Ms. Mylene R. Abiva (second from left), FELTA President and Chief Executive Officer. It was witnessed by SEARCA Deputy Director Joselito G. Florendo (rightmost) and a representative from FELTA (leftmost).