The training course was conducted to provide research personnel of various academic and research institutions the capability of conducting financial viability and profitability analysis of new technologies and enterprises. The major topics covered included cost and return analysis, partial budget analysis, break-even analysis, and financial cash flow analysis.
Thirteen participants composed of the DA-BAR attached agencies and staff from state universities and colleges involved in 13 selected projects funded by DA-BAR were the second batch of trainees. They were selected for their familiarity with the financial aspect of their respective projects.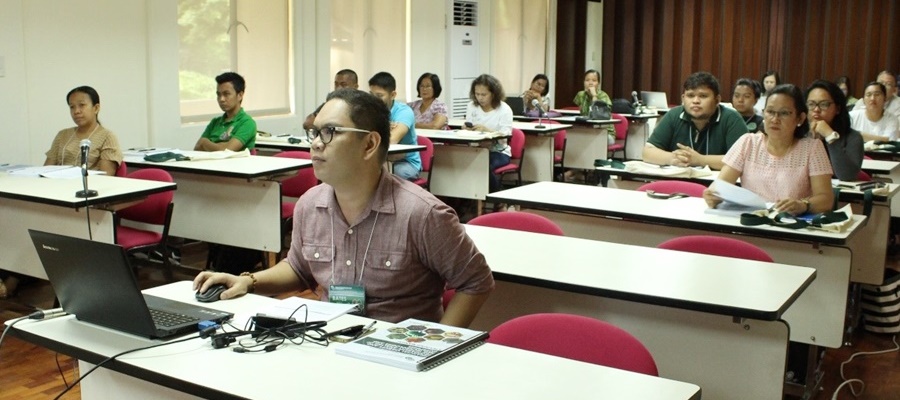 The 13 DA-BAR-funded projects are as follows:
Utilization and Promotion of Developed Postharvest Technologies for Sustainable Community-Based Coffee Processing Enterprise
Promotion of Organic Production Technology for Coffee and Cacao under Coconut Plantation in Candelaria Quezon
Commercialization of Off-season Tomato Production Technologies: Means of Alleviating Poverty Among Farming Households in the Province of Tarlac
Technology Commercialization of Mungbean Production before Rice in the Rainfed Ecosystem in Nueva Vizcaya and Isabela
Longan (Dimocarpus longan) Propagation and Commercialization Technology Adoption and Utilization in the Philippines
SLSU Mushroom Hub Product Development and Commercialization of Mushroom in Quezon Province
Commercialization of Shitake Production and Product Development Technology in Nueva Vizcaya
Technology Utilization and Promotion of Tissue-Cultured Banana to Improve Corn-based Farming in the Uplands of Nagtipuan, Quirino
Techno-demo Project on Rubber Production and Management
Commercialization of Hot Water Tank for Heat Treatment of High Value Agricultural Commodities
Production and Commercialization of Hydroponics Technology for Vegetable Production
Promotion of the POT for the Biocontrol of Diseases of High Value Crops in Benguet and CAR
Mass Propagation of Purple Yam Through Tissue Culture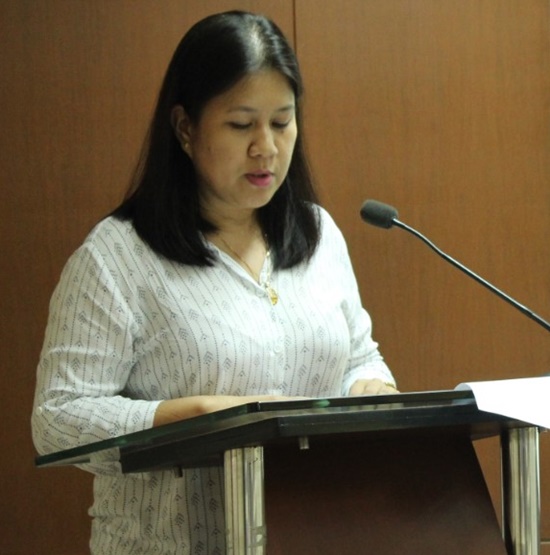 Dr. Corazon T. Aragon leads the Project Team, with Dr. Cesar B. Quicoy serving as the Financial Viability Expert. Both served as the lead lecturers during the training. Other members of the Project Team are Mr. Bates M. Bathan, Training Facilitator, and Dr. Antonio Jesus A. Quilloy, Training Manual Designer, who also served as facilitators during the training.
The activity was spearheaded by the SEARCA Project Development and Technical Services (PDTS) led by Dr. Lope B. Santos III, Program Specialist and Officer-in-Charge; Ms. Nancy M. Landicho, Program Specialist; and Ms. Imelda L. Batangantang, Program Associate. Ms. Maribel B. Almanza, Project Coordinator, and Mr. Jerrel Edric B. Mallari, Project Assistant, provided technical and logistical assistance in the training. (Maribel B. Almanza)
Related news: Government research personnel train on financial viability and profitability analysis of new technologies and enterprises