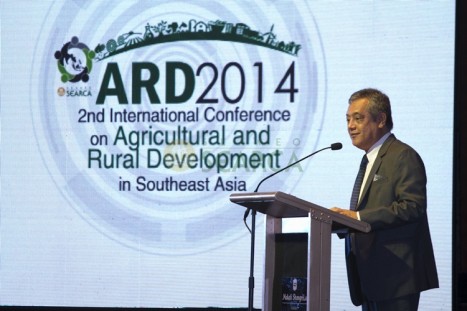 Themed "Strengthening Resilience, Equity, and Integration in ASEAN Food and Agriculture Systems", the conference was organized by the Southeast Asian Regional Center for Graduate Study and Research in Agriculture (SEARCA). ARD2014 aimed to highlight innovative technologies and approaches to processes spanning the entire agricultural value chain, showcase and derive lessons learned in the management of agricultural systems and draw inputs to policy making, particularly in view of the ASEAN Economic Community.
SEARCA Director Gil C. Saguiguit, Jr. opened the conference on 12 November 2014, followed by the keynote address of Pres. Benigno S. Aquino III delivered by the Secretary for Agrarian Reform of the Philippines, Hon. Virgilio De los Reyes.
In his speech, Pres. Aquino hoped that through ARD2014, synergies will be forged even more, building a Southeast Asia where no one [country] is left behind.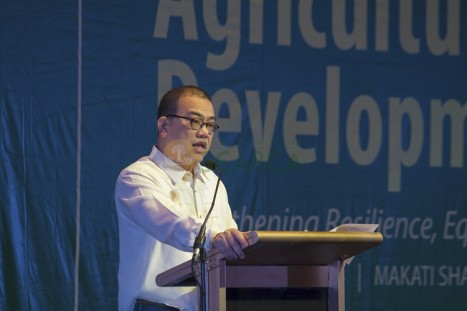 With 22 partner-session conveners and more than 65 thought leaders and experts from Southeast Asia and outside of the region who gave presentations on topics that addressed implications of ARD on resilience, equity, and regional integration, ARD2014 produced useful information about the current situation and gaps on ARD in the region, which led to the identification of key policy recommendations for decision makers.
In the overall synthesis, Dr. Cielito Habito, the Conference Technical Adviser and Coordinator, emphasized the need for more advantaged players---whether countries, firms, private groups or development partners--to take deliberate actions to reach out, link up to and assist less advantaged one; and to widen and strengthen knowledge sharing and exchange across the region, for a truly resilient, inclusive, competitive and harmonious (RICH) ASEAN. (Junette Dawn A. Baculfo)
{vsig}1892-searca-holds-2nd-international-conference-on-ard{/vsig}