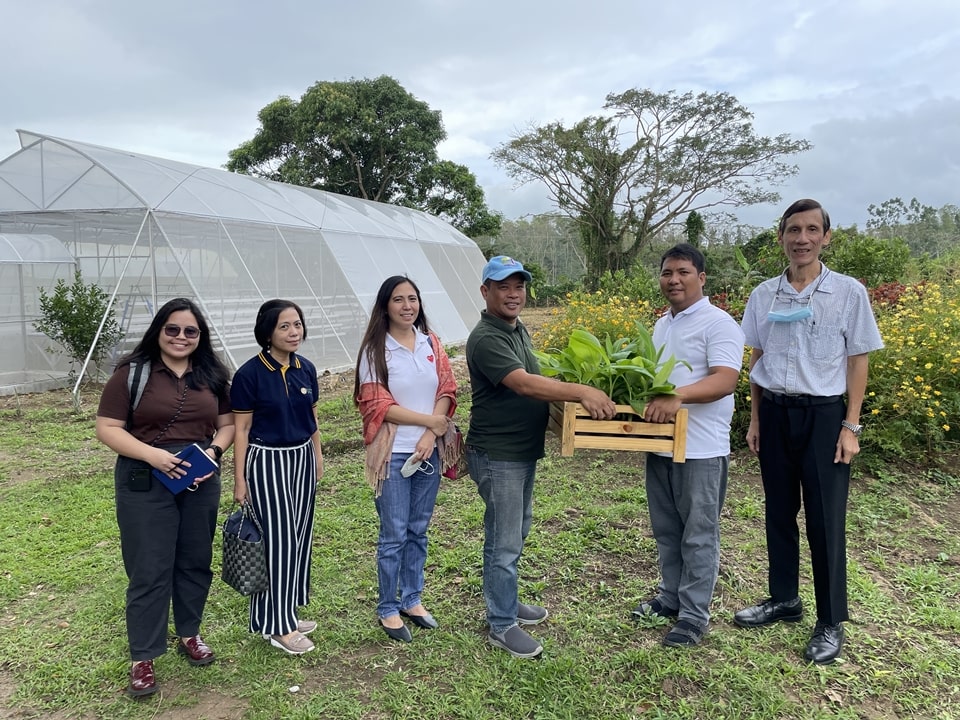 The Southeast Asian Regional Center for Graduate Study and Research in Agriculture (SEARCA) visited the Dagatan Family Farm School (DFFS), the first family farming school in Asia, on 13 January 2023 to finalize the details of the first joint activity of the two institutions.
Mr. Ramon Santos, Jr., and Mr. Jeremy Feria, DFFS School Director and School Administrator respectively, expressed their desire to advance the learning of their students and incorporate agri-robotics in their curricula.
Taking on this premise, SEARCA is set to organize a one-day learning activity for DFFS learners and educators on 1 February 2023.
The activity aims to promote agri-innovation among family farm school students; provide experiential learning on agri-robotics among the family farm school students and teachers; and foster a mindset on how agriculture can be creative and interesting field among the youths.
The activity will feature a tour of the SEARCA Headquarters and its facilities, including the SEARCA Hub for Agriculture and Rural Innovation for the Next Generation (SHARING) AgriMuseum and Café, an agri-innovation lecture, and a hands-on training on agri-robotics using Lego education robots. These activities will be facilitated by SEARCA through its Emerging Innovation for Growth Department (EIGD).
"These experiential learning activities will serve as an open portal for enhanced critical thinking, increased interest and curiosity, and more opportunities for the youth to venture and get excited about smart agriculture," elucidated by Ms. Sharon A. Malaiba, SEARCA Unit Head for Partnerships.
SEARCA's support to this endeavor is aligned with its priority focus on Gender and Youth Engagement in Agriculture and Rural Development (ARD) under the 11th Five-Year Plan of Accelerating Transformation Through Agricultural Innovation (ATTAIN).