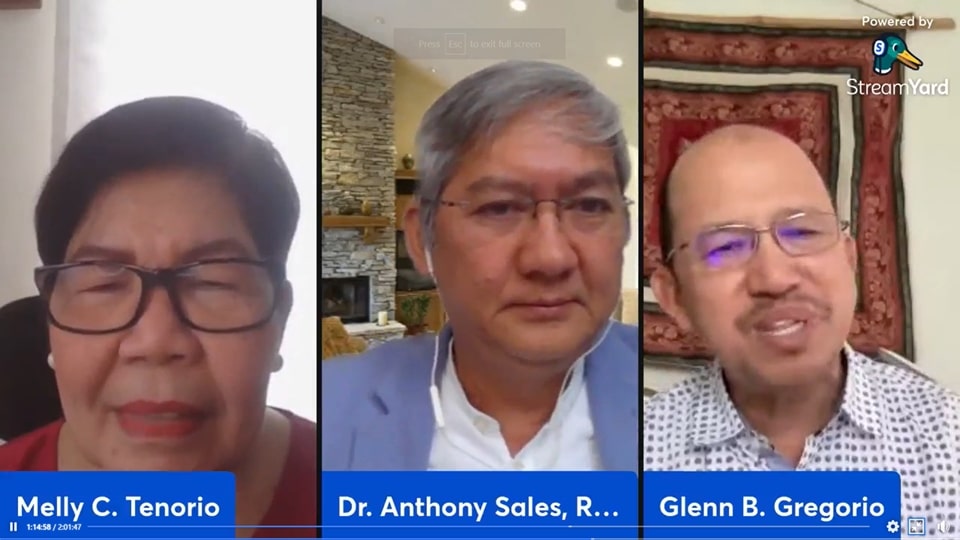 Dr. Glenn Gregorio, Southeast Asian Regional Center for Graduate Study and Research in Agriculture (SEARCA) Director, shared SEARCA's programs and activities in the recently concluded Usapang Bayan, an online radio program aired live at the Broad Stream Cast Communicators (BSC) Facebook Page on 15 January 2023.
Hosted by Ms. Hermelina Tenorio, the eleventh episode of Usapang Bayan featured various guests to talk about their perspectives in bringing science and technology (S&T) innovations closer to the public.
During the program, Dr. Gregorio introduced SEARCA and its strategic intent.
"SEARCA's role is to serve as an enabler, champion, and center of excellence in providing graduate studies and research in agriculture. Our mandate also includes developing the next generation of leaders from the grassroots among farmer associations and cooperatives up to the regional bodies and policymakers," said Dr. Gregorio.
Reacting to the question on how SEARCA can help farmers reach these agricultural policies, Dr. Gregorio responded that SEARCA brings these policies and innovations down to the level of the farmers through applied knowledge products and technology transfer mechanisms in which policies were laymanized.
"We are laymanizing it, like the Rice Tariffication Law, that is why we are visible in the newspaper [and other forms of media]," said Dr. Gregorio.
The SEARCA Director further added that the Center utilizes social media and employs strategies to disseminate new agri-technologies and findings related to agricultural and rural development (ARD). He also ran down a few initiatives such as the Youth Stories: SEARCA Youth Video Contest, the FlexPHD: Food is Life Exemplified for Planetary Health Diet Mobile Application Contest, and the Innovation Olympics 2.0, which are all geared towards making agriculture enticing and sexy to the younger generation.
"On top of these activities we have for the youth, we just opened our SEARCA Hub for Agriculture and Rural Innovation for the Next Generation (SHARING) facilities last year as a learning space for Southeast Asian nationals. SHARING is our way to encourage our visitors to interact and learn about agri-technologies and smart agriculture. Providing an avenue to explore agriculture in a creative and innovative way is important," emphasized by Dr. Gregorio.
The SEARCA Director also shared that the Center is working on carbon wise rice farming closely with Newfields Consulting Ltd., a consulting firm specialized in crop improvement and crop management. SEARCA in its strategic plan of ATTAIN promotes Sustainable Farming Systems and Natural Resource Management.
Dr. Gregorio was joined by Dr. Anthony Sales, Philippine Department of Science and Technology (DOST) Region XI Director, Dr. Maria Luisa Mason, Central Luzon State University (CLSU) Associate Professor, and Engr. Claire Nova Adulatip, Philippine Department of Agriculture (DA)-Philippine Rubber Research Institute (PRRI) Project Leader.