The Southeast Asian Regional Center for Graduate Study and Research in Agriculture (SEARCA), through its Partnerships Unit (PU), and Dagatan Family Farm School, Inc. (DFFS) co-organized the activity titled Green Skills for SEARCA Youth held on 31 August 2023 in line with the celebration of this year's International Youth Day.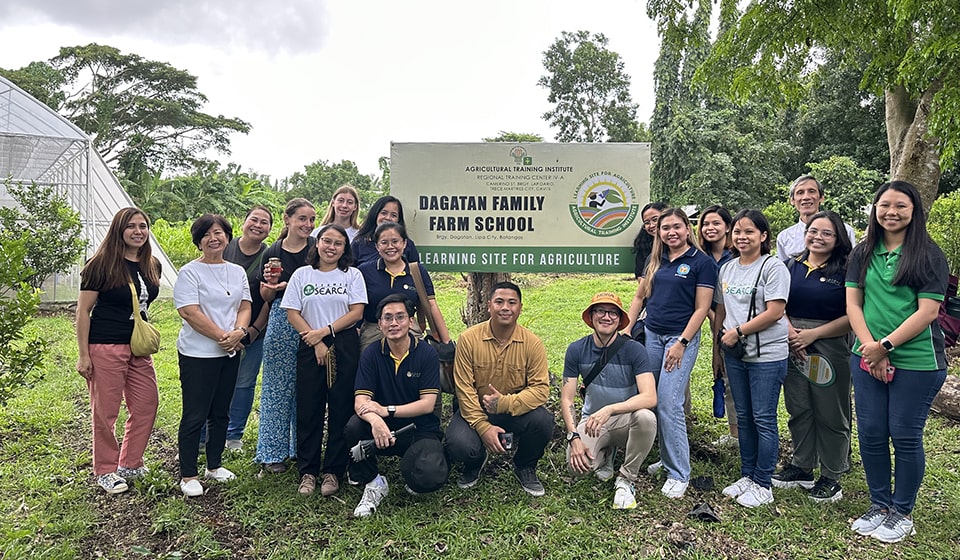 SEARCA youth and once-youth staff, interns, and consultant with Mr. Ramon Santos, Jr. of DFFS (right side at the back)
This was a kick-off activity to relaunch the SEARCA Youth Ambassadors Platform (SAYAP), the Center's internal youth empowerment platform for young SEARCA staff. The event gathered 18 enthusiastic participants, including SEARCA's youth and once-youth staff and interns from the core programs and some administrative units, and consultant from the Directorate. In line with SAYAP's overarching goal of strengthening the culture of volunteerism among the youth staff, the launch activity was also designed to increase staff involvement in community relations activities, fostering not only a sense of organizational commitment to social responsibility but also cultivating essential green skills among the staff.
PU also envisioned the half-day immersion as a means to acquaint SEARCA's staff with agripreneurship possibilities in line with SAYAP's walk-the-talk initiative in inspiring youth engagement in agricultural and rural development.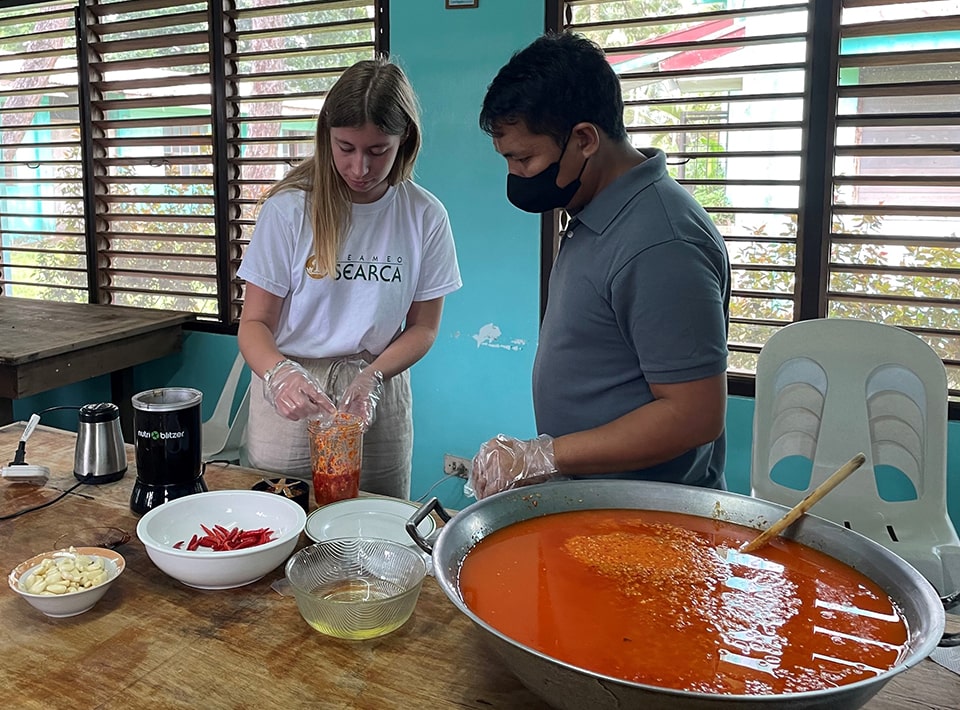 Mr. Feria guides Edith Coronel, intern from ISARA Lyon, France, in mixing the ingredients of DFFS' chili garlic oil
DFFS, a valued partner school of SEARCA, is a well-suited counterpart for achieving the activity's objectives. Headed by its director, Mr. Ramon Santos, Jr., DFFS provided the participants with hands-on experiences in some of the school's agribusiness ventures. In a show of support to the farm school, SEARCA is distributing DFFS' chili garlic oil as tokens to the Center stakeholders and visitors. SEARCAns took turns in the step-by-step production process as demonstrated by Mr. Jeremy Feria, head of Administration. Participants were treated to a guided tour of the farm and saw the cultivation of a diverse array of crops, herbs, and fruit-bearing trees. The visit also included a stop at DFFS's greenhouses, where attendees had the opportunity to plant lettuce seeds and transplant lettuce seedlings into a hydroponic production system.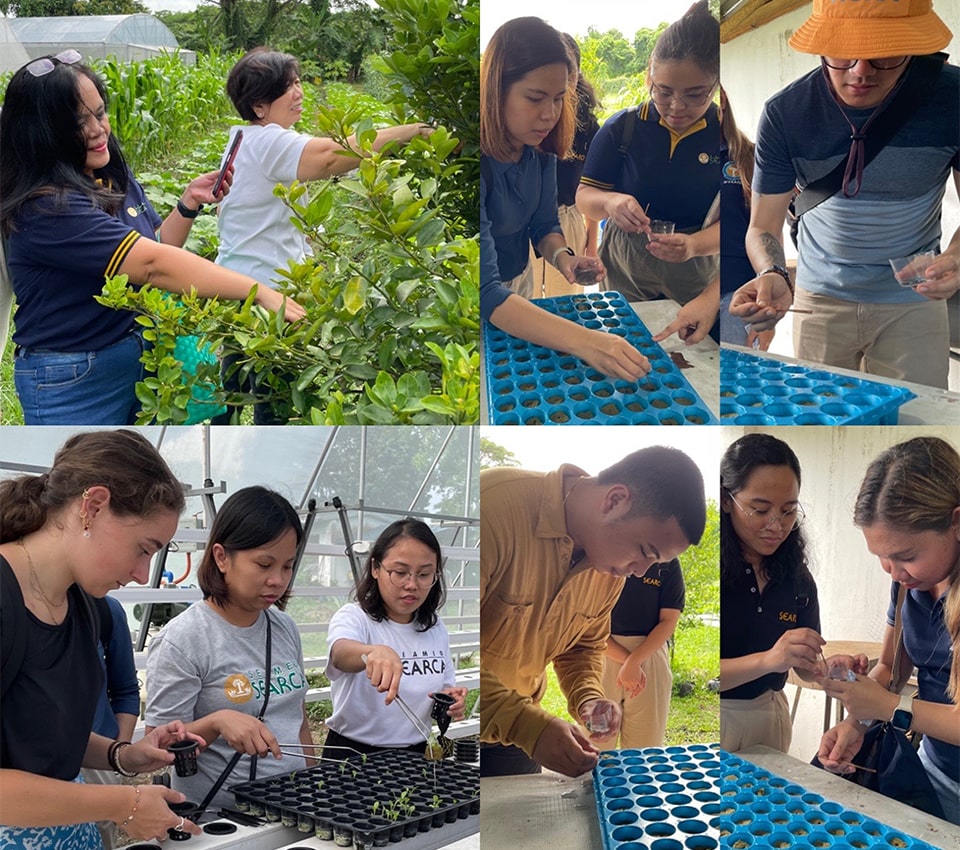 SEARCA staff, interns, and consultant tour the farm and experience planting lettuce seeds and seedlings.
SAYAP operates within SEARCA's banner youth engagement initiative, Young Forces for Agricultural Innovation, or #Y4AGRI. SAYAP is led by PU and is composed of SEARCA youth staff members aged between 20 and 35. "Green Skills for SEARCA Youth" represents just the prelude event in a series of activities scheduled for Fiscal Year 2023/2024, all designed to encourage voluntary participation and skills contributions from its dedicated members.