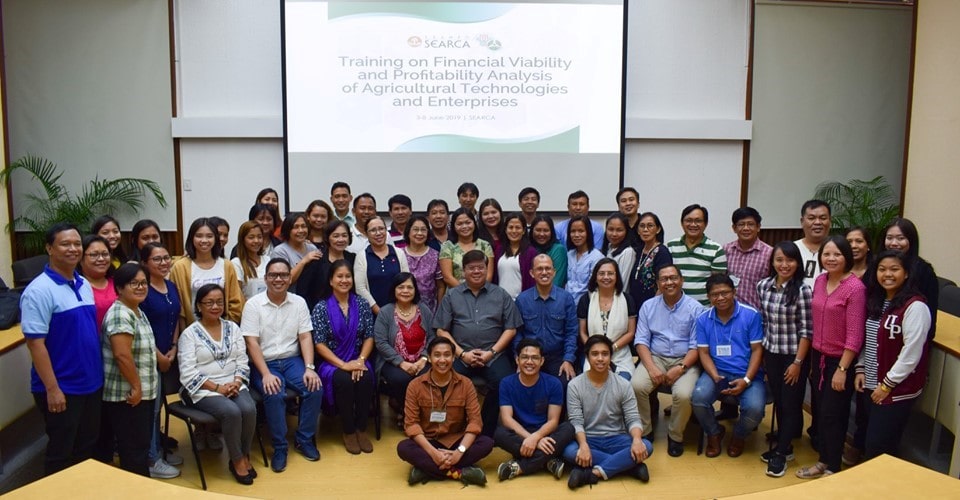 Third batch of trainees together with key personnel from DA-BAR led by Dr. Nicomedes P. Eleazar (seated, fifth from right), Director, with Dr. Glenn B. Gregorio (seated, fourth from right), SEARCA Director; Ms. Imelda L. Batangantang (sixth from right), Program Specialist under SEARCA Project Development and Technical Services (PDTS); and Project Team led by Dr. Corazon T. Aragon (seated, fourth from left), Project Leader, with Ms. Evelyn Juanillo (seated, third from left), Administrative Head of DA-BAR, and Prof. Bates M. Bathan (seated, second from left), Training Facilitator
LOS BAÑOS, Philippines - SEARCA, in partnership with the Philippine Department of Agriculture-Bureau of Agricultural Research (DA-BAR), conducted the training on Financial Viability and Profitability Analysis of Agricultural Technologies and Enterprises for the third batch of participants on 3-7 June 2019 at the SEARCA Headquarters.
A total of 46 selected personnel from state universities and colleges (SUCs), local government units (LGUs), nongovernmental organizations (NGOs), DA regional offices, and DA-BAR participated in the training.
The training aimed to provide knowledge and improve the skills of the research personnel from various academic and research institutions in conducting financial viability and profitability analysis. The major topics covered were cost and returns analysis, break-even analysis, partial budgeting, break-even budgeting, and financial and sensitivity analyses.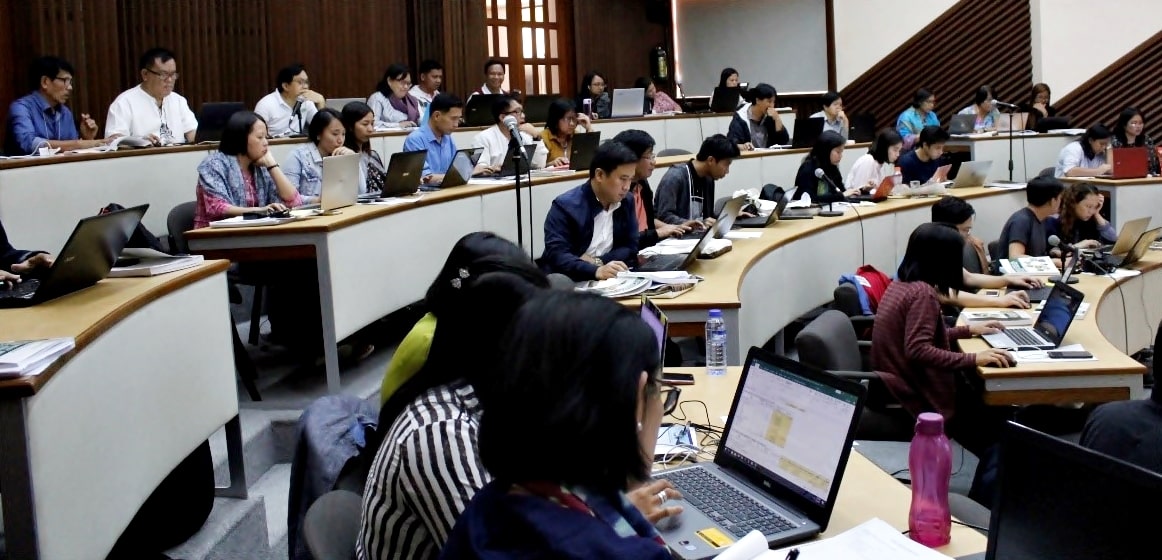 Participants during their laboratory exercise on cost and returns analysis, partial budget analysis, break-even budget, and financial cash flow analysis.
The training-workshop was a combination of discussions and laboratory exercises with hands-on experience on computer applications of various analytical tools used in the evaluation of the profitability of processing technologies and enterprises.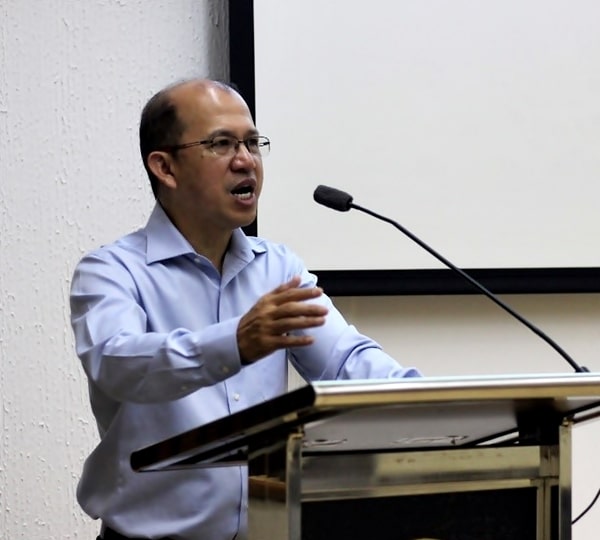 Dr. Glenn B. Gregorio, SEARCA Director, delivers the opening remarks.During the opening program, Dr. Glenn B. Gregorio, SEARCA Director, shared his vision of academe-industry connectivity, where the real innovation comes because of the realization that there is a need to commercialize the products. He also emphasized that it is vital to be industry-based and further stressed the importance of ensuring that these technologies and emerging enterprises are applicable to the existing conditions of the market and the environment and proven to equitably benefit the many stakeholders of the agriculture sector, especially our farmers.
He reiterated that the goal of the training is to introduce and build capacities in conducting viability and profitability analysis of the new technologies and emerging agri-business enterprises. Dr. Gregorio hopes that the results of this capacity building project will be translated and documented to help, guide, and inform the farmers and entrepreneurs on the viable and profitable entrepreneurial investment strategies. Finally, he expressed his gratitude to DA-BAR, for giving SEARCA the opportunity to continue working with the bureau in this capacity building project.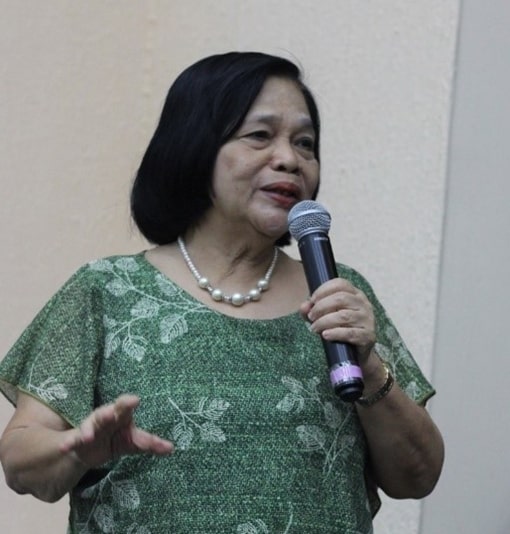 Dr. Corazon T. Aragon, Project Leader, discusses the training mechanics.Dr. Corazon T. Aragon, Project Leader, presented the training mechanics and introduced the participants during the opening program. Dr. Aragon also provided lectures and discussions on the following topics: cost and returns analysis, partial budget analysis, financial cash flow analysis (types of benefits and costs in financial cash flow analysis and undiscounted measures of project worth: payback period and return on investments), discounted measures of project worth, and sensitivity analysis.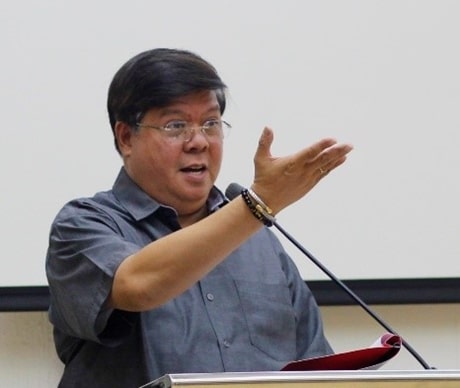 Dr. Nicomedes P. Eleazar, DA-BAR Director, delivers the closing remarks.During the closing ceremony, Nicomedes P. Eleazar, DA-BAR Director, shared that for the past three years, a total of 162 researchers and research staff have been capacitated. The participants came from DA-bureau and attached agencies, regional field offices, SUCs, LGUs, and people's organizations. He stated that, as the research and coordinating arm of the DA, it is imperative that BAR is mindful and judicious with the resources that are entrusted to the Bureau and a crucial part of the task is empowering research partners by capacitating them with necessary skills that they can acquire through intensive trainings like this.
He further emphasized the importance of financial analysis and profitability analysis, so much so, that they have required researchers to include it in their project proposals for funding. Part of ensuring investments are being used is making sure that technologies that were produced from R&D initiatives will be profitable and sustainable enough to become an agribusiness venture or an enterprise. He said after all, the goal is for the farmers and fisher folks to earn more beyond their subsistence level and this will entail researchers and project proponents to think not only yield-wise, but more importantly profit-wise. He also mentioned positive feedbacks from previous participants on how the training has equipped them in the preparation of the financial analysis of their proposals. He ended his speech thanking SEARCA, UPLB-CEM, for partnering with BAR on this worthy endeavor.
Aside from Dr. Aragon, the other members of the project team are Dr. Cesar B. Quicoy, Financial Viability Expert; Dr. Antonio Jesus A. Quilloy, Financial Viability Manual Designer; and Prof. Bates M. Bathan, Training Facilitator.
The activity was led by the SEARCA Project Development and Technical Services (PDTS) headed by Ms. Nancy M. Landicho, Program Specialist and Officer-in-Charge, together with Ms. Imelda L. Batangantang, Program Specialist. Ms. Amy A. Antonio, Ms. Nikka Marie P. Billedo, and Ms. Rebeka A. Paller, all Project Assistants under PDTS provided logistical support during the training.