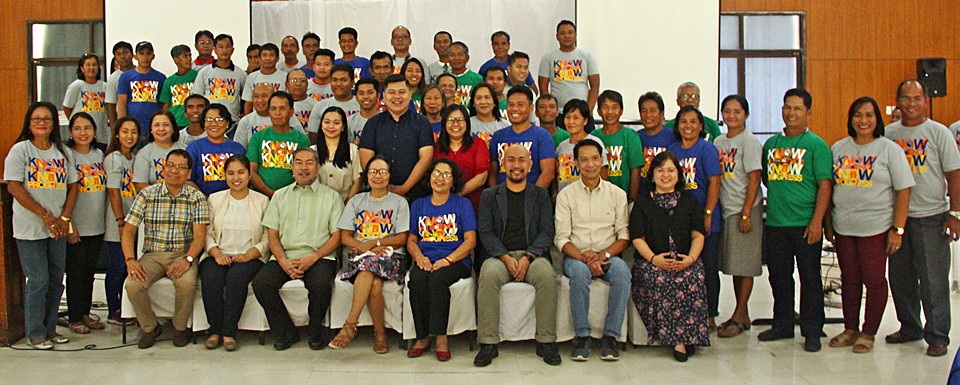 ILOCOS NORTE, Philippines – More than a hundred participants composed of farmers, local government officials and representatives from the private sector and academe from the provinces of Ilocos Norte, Ilocos Sur, and La Union attended the Biotechnology 101 and Joint Department Circular (JDC) No. 1, Series of 2016 Public Briefing held at Plaza del Norte, Laoag City, Ilocos Norte on March 28, 2019.
Scientists and experts from the University of the Philippines Los Baños (UPLB) and the Biotechnology Coalition of the Philippines gave presentations on the science of biotechnology, food and environmental safety of genetically modified (GM) crops, different biotech products in the pipeline, and new breeding innovations. Representatives from the Departments of Health, Agriculture, Science and Technology, and Interior and Local Government were also present to discuss the guidelines of their respective agencies in the implementation of the JDC as well as address questions from the audience.
The participants expressed their anticipation on the imminent approval of GM crops in the country (i.e., Bt Eggplant and Golden Rice) and inquired if the approval process can be expedited. The experts explained that the rigid regulatory system is important to guarantee the safety of GM crops in the market. They also affirmed the validity of the biosafety regulations as the Philippines has one of the most stringent regulatory guidelines worldwide. Another concern raised was the price of Bt Eggplant seeds. Ms. Anna Pauleen Masanga from the UPLB-Institute of Plant Breeding and a member of the Bt Eggplant Project team assured the group that the seeds will be made available to farmers at a reasonable price once it is commercialized.
The activity was organized by the SEARCA Biotechnology Information Center (SEARCA BIC) in collaboration with the Department of Agriculture (DA)-Biotechnology Information Office, International Service for the Acquisition of Agri-biotech Applications (ISAAA), DA Regional Office I, and Ilocos Norte Provincial Agricultural Office.