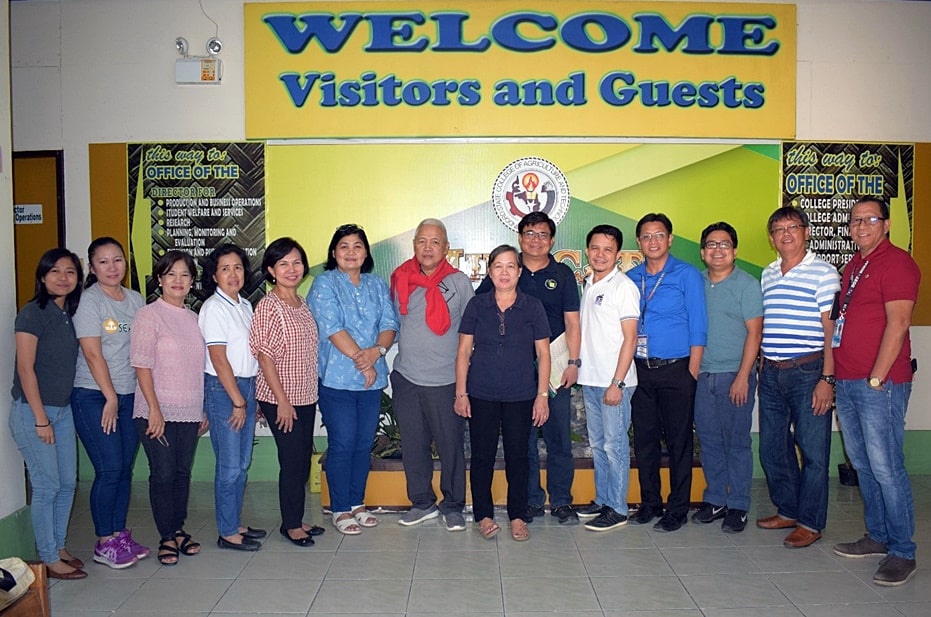 Participants of the ISARD Project Multi-sectoral Meeting
Calapan City, Oriental Mindoro – The Mindoro State College of Agriculture and Technology (MinSCAT), in partnership with SEARCA, convened a multi-sectoral meeting in Oriental Mindoro on 26 September 2019 for the collaborative project on "Revitalizing Calamansi Industry in Victoria, Oriental Mindoro Through Strengthening Linkages Among Farmers, LGU, SUC, NGAs, CSOs and the Private Sector" under the Inclusive and Sustainable Agricultural and Rural Development (ISARD) Program. The event was attended by representatives from the local government of Victoria, the pilot site for the project, and the Victoria Kalamansi Farmers Federation (VKFF), the partner-beneficiary of the project. Other stakeholders present were representatives from the Provincial Government of Oriental Mindoro, Municipal Agricultural Office (MAO) of Victoria, Department of Agriculture (DA)-Agricultural Training Institute IV-B, DA-Regional Field Office MIMAROPA, Department of Science and Technology (DOST)-Oriental Mindoro, and Department of Trade and Industry (DTI)-Region IV-B.
The meeting aimed to inform project partner institutions of project results, discuss current developments in the calamansi industry in Victoria and in the province of Oriental Mindoro, and develop approaches/strategies for sustaining and scaling-up the project.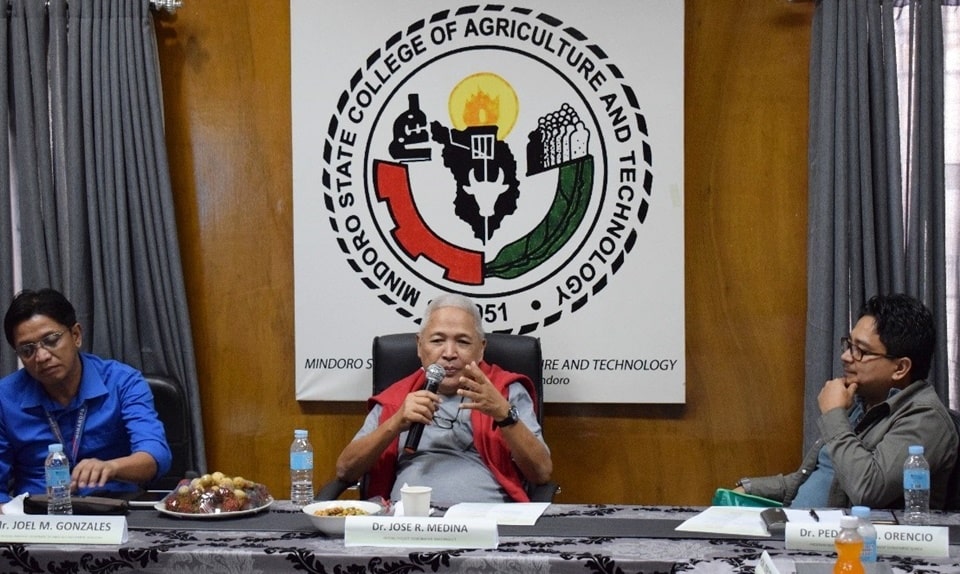 Dr. Jose R. Medina, Overall Program Coordinator, presenting the ISARD project gains
Dr. Jose R. Medina, ISARD Overall Program Coordinator, presented the project gains realized through the various interventions of the program. Dr. Pedcris M. Orencio, SEARCA's Program Head for Research and Development, then elicited feedback on areas that need to be sustained and support from the stakeholders and agencies through opportunities that can be provided for moving forward. The areas needing support were identified as calamansi product development and innovation, training of farmer-scientist, learning sites establishment, and technology revival. The institutional partners present during the meeting offered their support for sustaining the gains of the pilot project through the commitment of relevant services and resources, contingent on compliance with established requirements and procedures, of their respective agencies.
The meeting was chaired by Dr. Pedcris M. Orencio, supported by Dr. Ma. Concepcion L. Mores, On-Site Project Coordinator, and the ISARD SEARCA Project Management Team –Dr. Jose R. Medina; Ms. Carmen Nyhria G. Rogel, Program Specialist; Ms. Ruth Jazrel M. Bandong, Project Associate; and Ms. Rochella B. Lapitan, Program Support Staff, all from the Research and Development Department (RDD).