Implementation of the project began in April 2018, and as of March 2019, the project team has facilitated the creation of a Technical Working Group for the project; developed documentation tools such as Key Informant Interview guide, Focus Group Discussion guide questions, and Video Documentation guide questions; developed a stakeholder-friendly primer on benefit-sharing; and nominated and identified nine CBFM-POs. The project team has conducted field documentation in Nalundan United Farmers Association, Inc. (Bindoy, Negros Oriental), Katilingban sang Pumuluyo nga naga-Atipan sang Watershed sa Maasin (Maasin, Iloilo), and Malakiba People's Improvement Multipurpose Cooperative (Davao City). The other CBFM-POs scheduled for field documentation are San Isidro Upland Farmers Multi-Purpose Cooperative (Santiago, Agusan del Norte), Limatong Dalumangkom Bual Farmers Multipurpose Association (Pigcawayan, North Cotabato), Tao Kalikasan Foundation of the Philippines (Labo, Camarines Norte), LBN Multi-Purpose Cooperative (Vintar, Ilocos Norte), and Caunayan Multi-Purpose Cooperative (Pagudpud, Ilocos Norte). The results of the field documentation will be packaged into a set of policy recommendations through a series of consultation meetings and workshops.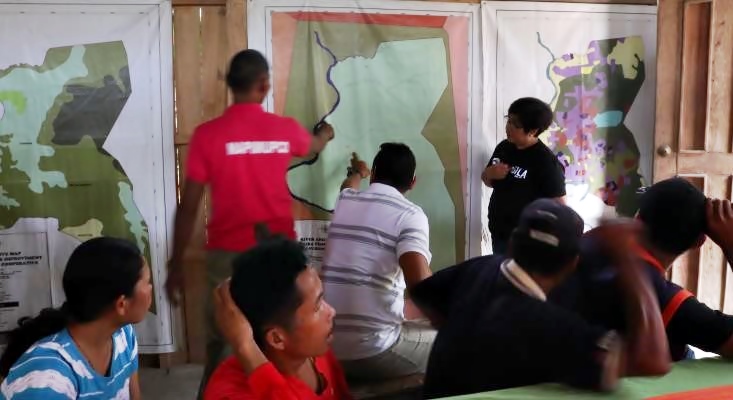 Field documentation in one of the CBFM-POs identified.
The output of this ASRF project will be presented in a national workshop to further draw inputs and recommendations. It is expected to be participated in by CBFM-POs regional representatives, regional CBFM coordinators, and other CBFM stakeholders or practitioners such as civil society organizations, non-government organizations, and the academe, among others.
The Philippine government adopted CBFM as the national strategy to achieve sustainable forest management, biodiversity conservation, and social equity. A key component in the design and implementation of CBFM is the provision of socioeconomic benefits to community members such as employment, dividends from project profits, capacity building, and strengthening of social networks.
The Swiss Agency for Development and Cooperation provides funds for this project through the SEARCA-ASRF program. (Xyrus Godfrey B. Capiña)