The Southeast Asian Regional Center for Graduate Study and Research in Agriculture (SEARCA) and APPGeese, Inc. mark another milestone in their partnership to modernize traditional farming and improve the livelihood of farmers with the virtual launch of AgriEX, a digital agriculture exchange platform that allows fair trade via farm-to-fork system, securing farmers their profit while serving their fresh goods to customers to form a healthy eating habit among Filipinos.
Since October 2020, SEARCA, through its Emerging Innovation for Growth Department (EIGD), has worked with APPGeese, Inc. in coordinating with local government units (LGUs), meeting with leaders of farmer organizations, and visiting potential farmer-partners in Nagcarlan and Liliw, Laguna and Dolores, Quezon towards the establishment of a pilot digital agriculture platform. The launch of AgriEX is the culmination of all these efforts.
The AgriEX Virtual Launch with the theme "Magtanim Ay 'Di Biro" was held on 19 February 2021 via Zoom and Facebook Live.
In his keynote address, SEARCA Director Dr. Glenn B. Gregorio tackled the role of SEARCA in the transformation process of the agri-industry where he emphasized that "Farming is a serious business. The transformation of our farmers from traditional farmers to 'transfarmers' would require them to be innovative agricultural entrepreneurs. For this to happen, our farmers need to have access to the next-generation agricultural technologies and innovations." He added that "with the complexity of our challenges in agriculture and rural development, we need partnerships."
APPGeese, Inc. Chief Executive Officer Ray Austria said they are very happy to launch AgriEX as it will help the farmers achieve financial inclusion through the use of artificial intelligence and machine learning to be able to grow and manage their crops more efficiently.
"By having this platform, we hope to encourage more interest in reinvigorating the agriculture sector by helping share the experiences of farmers as well as to be able to spread knowledge and be able to cross-pollinate with interested people who want to go into the business of agriculture," Mr. Austria said.
During the launch, bloggers, media personnel, guests, and the general public were given the chance to ask their questions regarding AgriEX during the Q&A portion.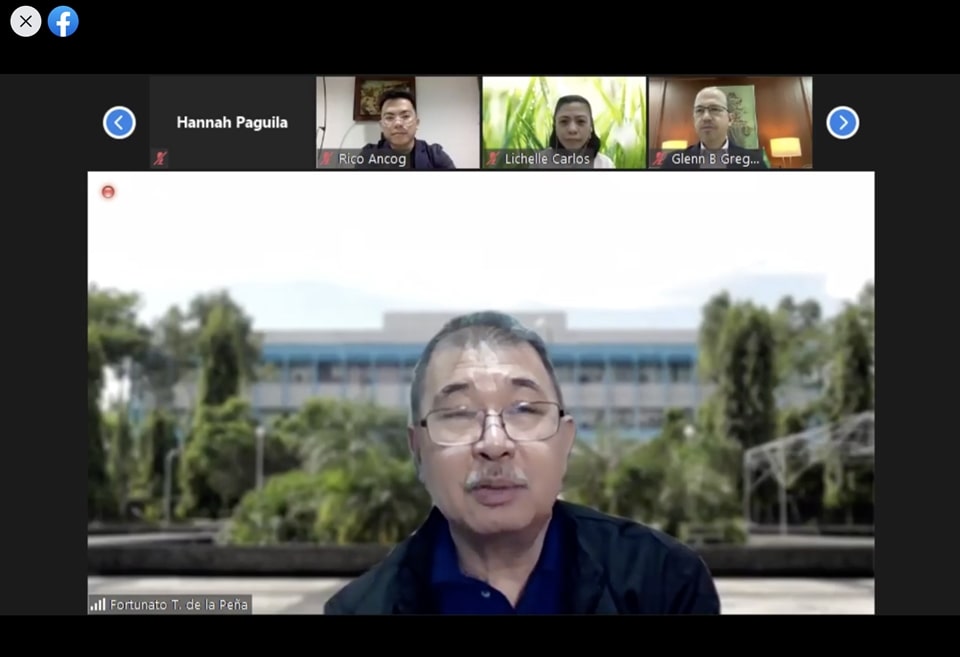 Sec. Fortunato T. de la Peña
Philippine Department of Science and Technology (DOST) Secretary Fortunato T. de la Peña gave the closing remarks wherein he enumerated several DOST programs that could complement AgriEX and further build capacities of the farmers using the platform.
Catch the replay of the FB Live launch through this link: https://fb.watch/3K_8fyoPX9/.
Visit the AgriEX Digital Agriculture Exchange Platform through this link: http://agriex.online/.