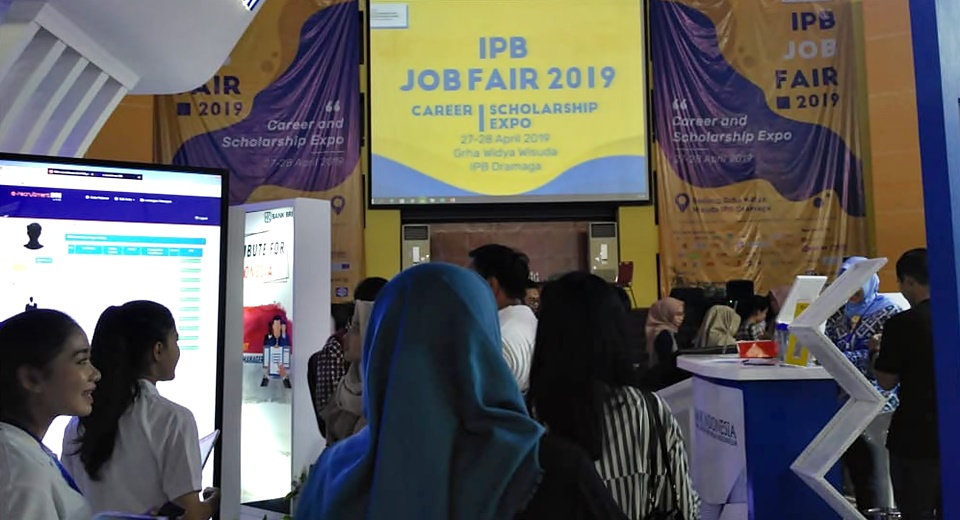 BOGOR, Indonesia – Sixteen (16) institutions consisting of embassies, universities, other educational organizations, and scholarship providers, including SEARCA, participated in the Scholarship Expo at the IPB JOB FAIR 2019 held on 27-28 April 2019 at the main campus of Institut Pertanian Bogor (IPB). In addition, more than thirty (34) corporations also participated in the Career Expo of the same event. More than two thousand undergraduate and post graduate students, as well as recent graduates, attended the event.
The job fair is being organized by the Career Development and Assessment unit of IPB (CDA-IPB) every year, so that IPB students and alumni get to meet corporations, educational institutions, and scholarship providers for jobs and higher education opportunities.
The SEARCA booth was manned by its scholars enrolled at IPB, and was visited by more than a hundred participants during this year's two-day event. The visitors were introduced to SEARCA programmes, including master and PhD full scholarship, PhD research grants, and University Consortium thesis grants, and their requirements. SEARCA hopes to be able to disseminate SEARCA's programmes to IPB students and alumni with this participation.