The annual orientation introduced the scholars to the mandate of SEARCA and their responsibilities as SEARCA scholars. Aside from SEARCA scholars in UPLB, orientation seminars are also provided to SEARCA scholars enrolled in Institut Pertanian Bogor (Indonesia), Kasetsart University (Thailand), Universitas Gadjah Mada (Indonesia), and Universiti Putra Malaysia (Malaysia).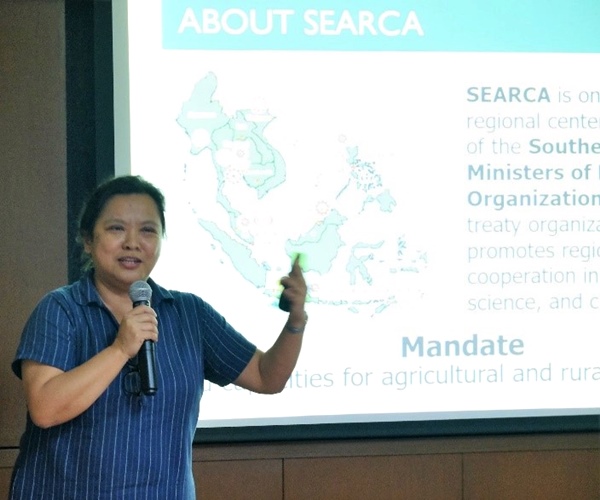 Dr. Maria Cristeta N. Cuaresma, head of SEARCA's Graduate Education and Institutional Development Department, discussed the policies and guidelines in the administration of SEARCA graduate scholarship program. Dr. Cuaresma highlighted the important factors that each scholar should take into consideration to become successful, which include maintaining a good academic standing, timely submission of registration form, copy of grades, and progress reports. The orientation also provided the scholars with essential information on the administration policies and process in UPLB to guide them throughout the duration of their study program.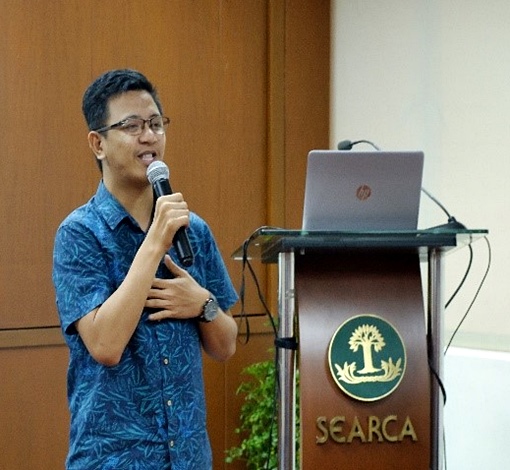 Mr. Zadieshar G. Sanchez, MS Agricultural Economics student from the Philippines, is the newly elected president of the SEARCA Scholars Association (SSA) for Academic Year (AY) 2018-2019The seminar also provided an opportunity among the scholars from nine different member countries of the Southeast Asian Ministers of Education Organization (SEAMEO) to acquaint with each other, and to hold the election of a new set of officers for the SEARCA Scholars Association (SSA) at UPLB. From the seven country representatives who were nominated for president, Zadieshar G. Sanchez, an MS Agricultural Economics student from the Philippines, was elected for Academic Year (AY) 2018-2019.
Outgoing president Charlie Batin, who reported the SSA accomplishments for AY 2017-2018, underscored the participation of SEARCA scholars in the UPLB Loyalty Day, team building, and acquaintance party. Batin also encouraged the incoming SSA president to continue the activities that will foster good camaraderie and rapport among the SEARCA scholars. The outgoing officers were awarded certificates of appreciation for their service as officers of the previous academic year.