Experts from the Institute of Plant Breeding - University of the Philippines Los Baños (IPB-UPB), Philippine Genome Center (PGC), and Visayas State University (VSU) oriented the participants on the science of biotechnology, food, and environmental safety of genetically modified (GM) crops, and biotech products in the pipeline. Representatives from the Departments of Health, Agriculture, Science and Technology, and Interior and Local Government were also on hand to discuss the JDC guidelines and address questions from the audience.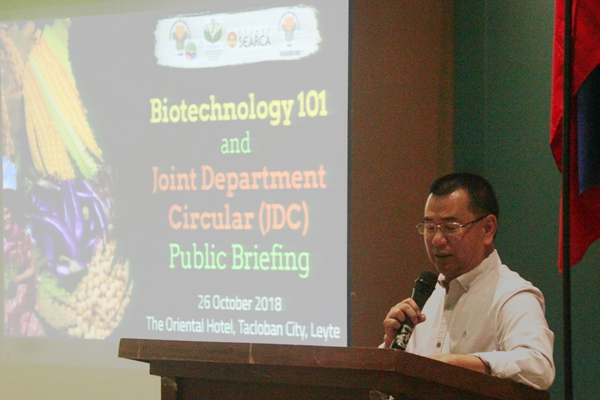 Governor Leopoldo Dominico Petilla welcomes speakers and participants to the Biotech 101 and Joint Department Circular (JDC) Public Briefing held at the Oriental Hotel in Tacloban City on October 26, 2018.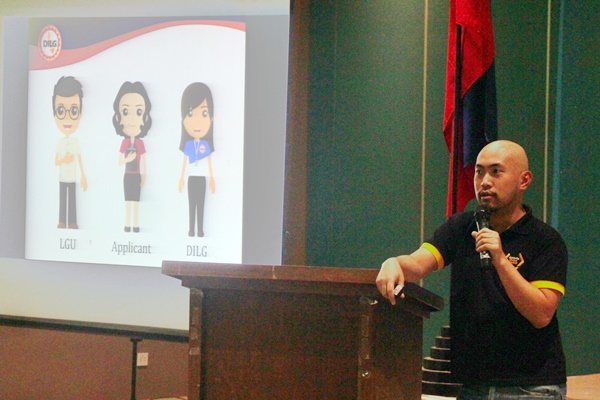 Mr. Charles Anthony Vega, Local Government Operations Officer III from DILG explains the significance of public participation in the approval process of biotech crops.
Among the concerns raised during the open forum was the rigid biotech regulatory process in the country, which the experts explained was crucial in ensuring the safety of GM crops released in the market. The participants were also eager to promote the adaption GM crops in their province through a signature campaign and are now discussing the matter with the Department of Agriculture (DA) officials in the region.
The activity was organized by the International Service for the Acquisition of Agri-biotech Applications (ISAAA), DA-Biotechnology Program Office, and the Southeast Asian Regional Center for Graduate Study and Research in Agriculture – Biotechnology Information Center (SEARCA BIC) in coordination with DA Regional Field Office 8. (Danellie Joy O. Medina)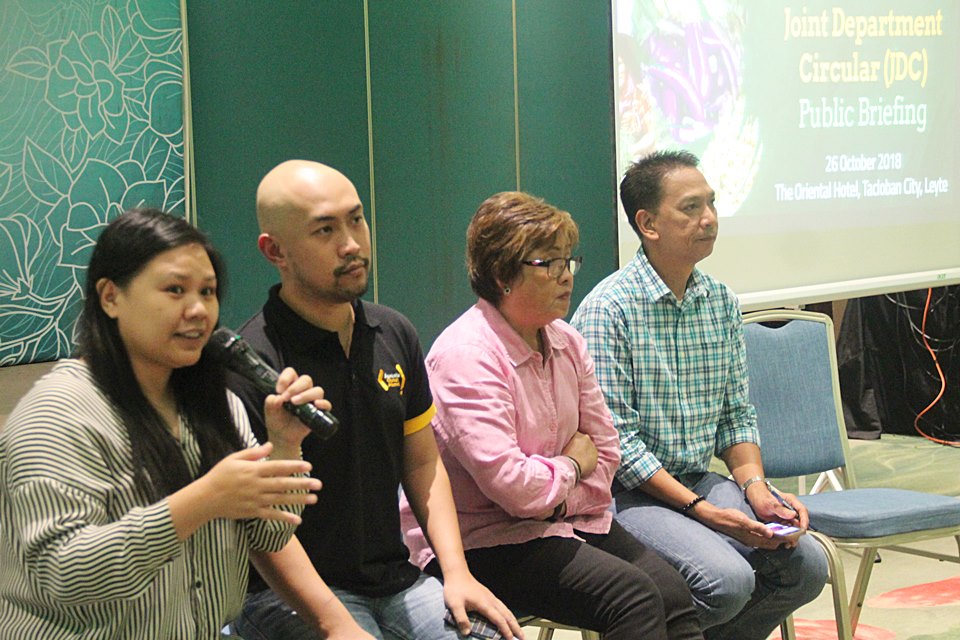 The panel addresses queries from the audience. From left: Ms. Zyrine Lorizo (DA-BPI), Mr. Charles Anthony Vega (DILG), Ms. Julieta Fe L. Estacio, Head Secretariat of the National Committee on Biosafety of the Philippines, and Engr. Rolando Santiago, Supervising Health Program Officer from DOH.