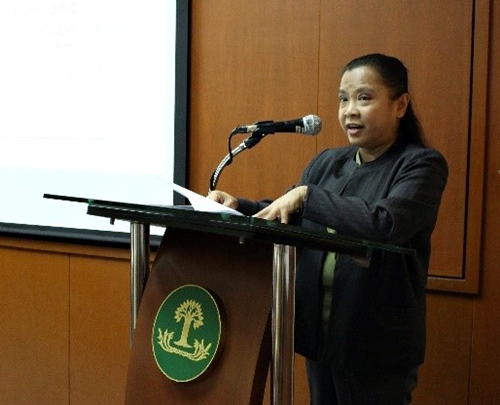 A total of 14 participants, composed of the regional information and R&D officers from DA Regional Field Units, completed the four-day activity.
The first two days of the session were dedicated to the Orientation of the IKM Mentorship Program. This included the project's overview as well as the introduction to the course and Canvas LMS navigation, the online platform used by the participants. The Capstone Project, the final integrated output of the participants, was also discussed.
On the third day, three resource persons from DA shared their knowledge about the Philippine Rural Development Projects, Community Based Participatory Action Researches, and Technical Commercialization in relation to inclusive growth and sustainable development. The resource persons were Mr. Shandy Hubilla, Director of Project Support Office-Luzon B cluster under the DA-National Project Coordination Office (NPCO); Ms. Amavel Velasco, Senior Agriculturist of the Program Monitoring and Evaluation Division; and Mr. Glenn Dimayuga, Project Development Officer IV of the Technical Commercialization Division under the DA-BAR.
The last day of the session was allotted for the overview of the remaining modules. The participants were also grouped to meet their specific mentor.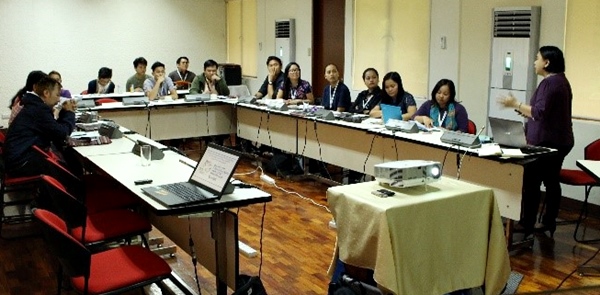 Other than the face-to-face sessions, the IKM Mentorship Program also has online sessions, which will run throughout the six-month duration of the IKM Mentorship Program. Participants can access their online sessions through Canvas LMS. Lesson 1 of Module 1 was posted on 22 September 2017.
The IKM Mentorship Program will have two more face-to-face sessions, with the next session scheduled in the first week of December 2017.
The activity was spearheaded by the SEARCA Project Development and Technical Services (PDTS) led by Dr. Lope B. Santos III, Unit Head; Ms. Nancy M. Landicho, Program Specialist; and Ms. Imelda L. Batangantang, Program Associate. The SEARCA Project Team is composed of Assistant Professors from the University of the Philippines Los Baños-College of Development Communication (UPLB-CDC), with Prof. Elaine DC. Llarena serving as Project Leader and the overall facilitator; Prof. Pamela Joyce M. Eleazar, Mentor on Online and Publications Writing and Production; and Dr. Edmund G. Centeno, Mentor on Photography and Audio-visual Writing and Production. Also part of the team are University Extension Specialist Rikki Lee B. Mendiola also serving as online learning expert and mentor, and Ms. Amy A. Antonio and Ms. Marie Antoinette F. Bangabang, Project Assistants, providing technical and logistical assistance in the training. (MFABangabang)