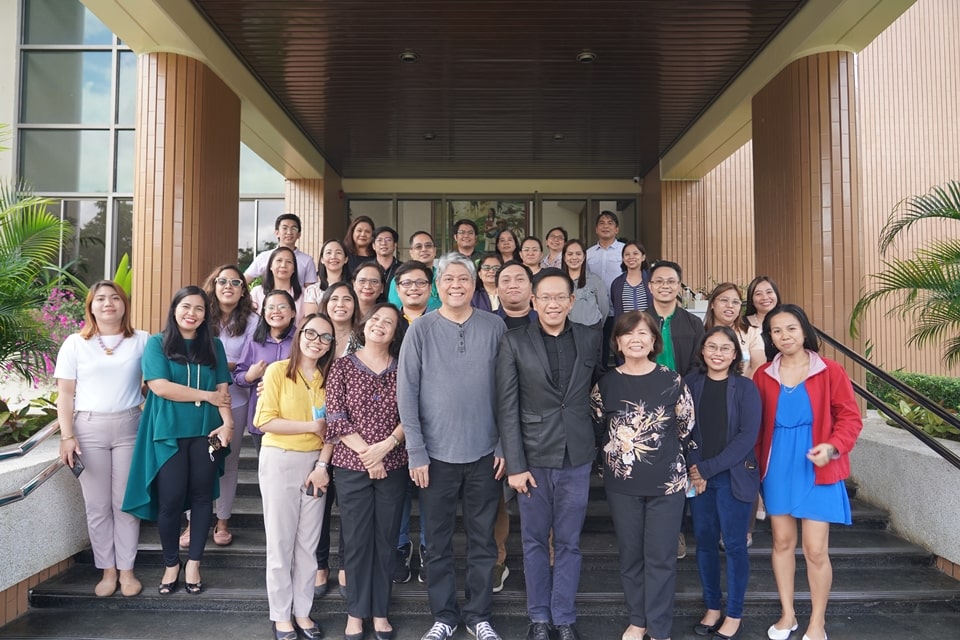 Former Philippine Senator and Presidential Assistant for Food Security and Agricultural Modernization Francis "Kiko" Pangilinan visited the Southeast Asian Regional Center for Graduate Study and Research in Agriculture (SEARCA) on 23 November 2022.
During the visit, he was apprised of the Center's programs and activities promoting agricultural and rural development in the Southeast Asian region. He was also toured around the SEARCA Hub for Agriculture and Rural Innovation for the Next Generation (SHARING).
Ms. Sharon A. Malaiba, Head, Partnerships Unit, presented SEARCA's strategic plan of Accelerating Transformation Through Agricultural Innovation (ATTAIN) through an audiovisual presentation. Ms. Malaiba emphasized that the Center is committed to introduce innovations and platforms that will benefit stakeholders in agricultural and rural development.
Mr. Pangilinan discussed to the SEARCA contingent his Sagip Saka Act, a law that aims to provide support to farmers, fisherfolks, and farm enterprise to increase their income. The former senator reinforces the need to engage Filipino farmers into business through this law as it follows a collective, comprehensive, and multi-sectoral approach.
The former senator visited SEARCA prior to his speaking engagement at a Youth Forum organized by the University of the Philippines Los Baños (UPLB), the Center's host institution.
Before Mr. Pangilinan left SEARCA, Assoc. Prof. Joselito G. Florendo, SEARCA Deputy Director for Administration, presented to him a tissue culture-derived banana Lakatan variety and a new SEARCA publication on pro-poor development policies.