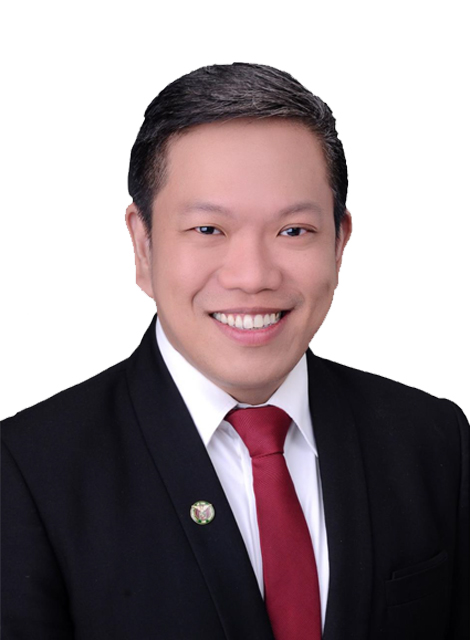 The Southeast Asian Regional Center for Graduate Study and Research in Agriculture (SEARCA) welcomes Prof. Joselito G. Florendo, a distinguished educator and administrator at the University of the Philippines (UP), as its new Deputy Director for Administration effective 1 December 2019.
Prof. Florendo is an Associate Professor at the UP Diliman (UPD) Cesar E.A. Virata School of Business.
Having served as Vice President for Planning and Finance of the UP System from May 2014 to November 2019, Prof. Florendo brings with him an extensive experience in administration. Prior to that, he also served as Assistant Vice President for Planning and Finance, UP System; Director of UP System Budget Office; Chief Accountant of the UP System Accounting Office; Assistant Executive Director of the UP Foundation, Inc.; Executive Director of the UP Provident Fund; Director of the UPD Business Concessions Office; and Chair of the Department of Accounting and Finance, UP Virata School of Business.
Prof. Florendo has also done work in financial management for the Philippine government at the Department of Budget and Management (DBM) and Department of Social Welfare and Development (DSWD), Department of Education (DepEd), and Commission on Higher Education (CHED).
Not completely new to SEARCA, Prof. Florendo served as Financial Adviser on Accounting, Audit, Investment, and Finance at SEARCA from 2003 to 2007.
Prof. Florendo has conducted training programs for Citigroup, United Coconut Planters Bank, the Chartered Business Administrator Program of the Philippines, and for overseas Filipino workers in Dubai.
He has authored chapters in the Philippine Corporate Finance (2009 Textbook Edition) and a case study on the arts and culture management in the Philippines in 2003.
In 2015, he was awarded the Most Outstanding Finance Educator of the Philippines by Deloitte-FINEX. He is also the recipient of the Philippine Civil Service Dangal ng Bayan Award conferred by President Rodrigo Duterte in 2016.
Last April, Prof. Florendo was named Runner-up for the PwC Philippines' 2019 National Accounting Teacher Award on its inaugural year of honoring "the accounting teacher who is a distinguished model of excellence and who has helped uplift the standards of the teaching profession."
Prof. Florendo is a Certified Public Accountant with a BS in Business Administration and Accountancy from UPD. He holds an International Masters in Small and Medium Enterprises from the Asia-Europe Institute of the University of Malaya, Malaysia. He was also a research fellow of the University of Birmingham, United Kingdom.