Dr. de Castro is also a recipient of the Nagoya University-SEARCA PhD Research Scholarship grant.
Three years ago, the Nagoya University Asian Satellite Campus (NUASC) based at the University of the Philippines Los Baños (UPLB) formally started its operation in the Philippines and welcomed Mr. de Castro as its first Filipino Doctorate scholar during the opening and entrance ceremony held on 8 March 2016 at Acacia Hotel, Alabang, Muntinlupa City.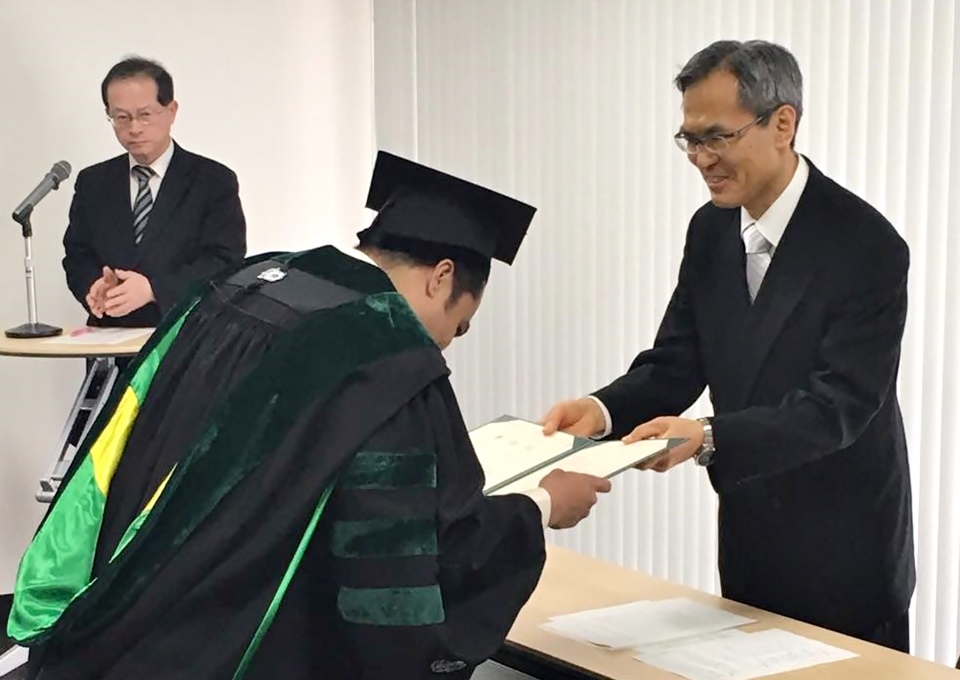 GSBS Dean Kazuhito Kawakita handing over the graduation diploma to Dr. Ronilo de Castro.