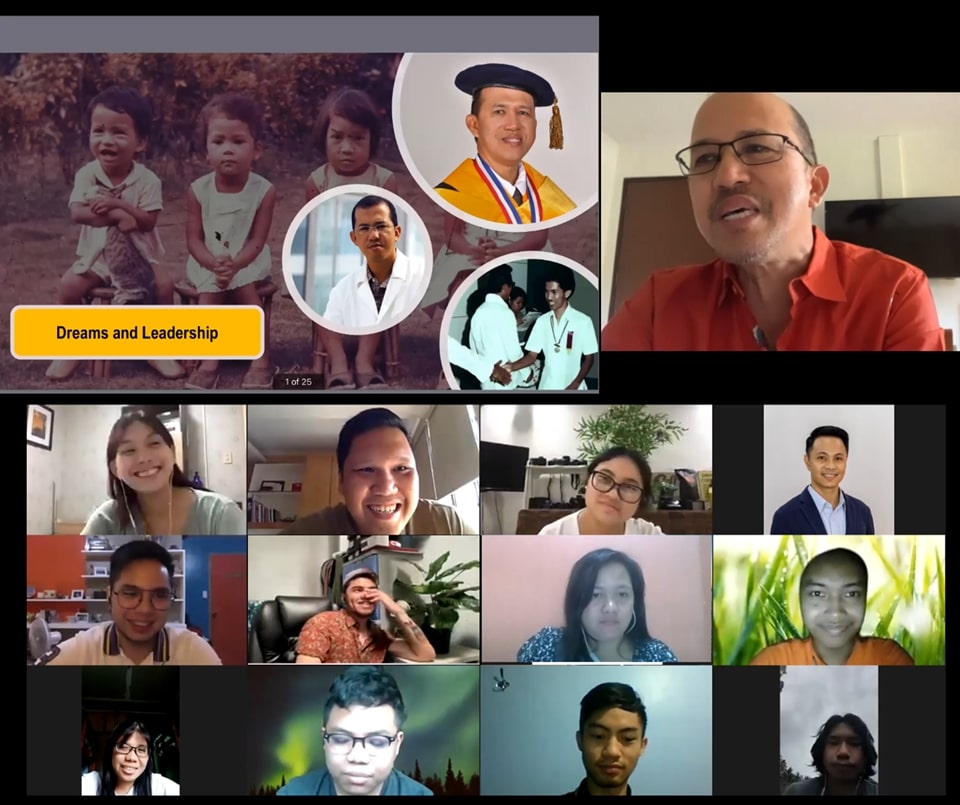 Over 60 students and advocates of agriculture across the country joined a virtual talk with Dr. Glenn B. Gregorio, SEARCA Director, on youth leadership in agriculture context held via Zoom on 18 April 2021.
The event was organized and attended by the members of the Central Committee of Agriculture Students Association of the Philippines (ASAP), a confederation of agriculture students from 72 colleges and universities across the country who recognize the urgency of promoting agriculture among the younger generation.
In his presentation, Dr. Gregorio narrated his aspirations and humble beginnings with science and agriculture from his high school years to his decorated scientific career. He encouraged the student-participants to "explore, discover, and fall in love with science" and to dare to be curious and act on their curiosities.
"Your life story fascinates me because it seems that you were already living your purpose at a young age and have earned multiple awards and accolades," said Mr. Kyle Rosille Morato, ASAP member, during the open forum.
Dr. Gregorio's inspirational talk also shared personal values to aspiring scientists and leaders to be patient and to nurture good relationships with people. "Focus on your science, being a leader will come as a bonus," he furthered. Dr. Gregorio also emphasized the essential traits of a leader as being innovative and different.
The recently appointed UN Food Systems Champion then introduced some youth initiatives of SEARCA such as the Youth Agripreneurs Photo Contest, the Innovation Olympics 2.0, and the Youth COVIDeo Contest. Gender and youth engagement in agricultural and rural development is among the priority areas of SEARCA's strategic plan from 2020 to 2025.
"We are honored to have Dr. Gregorio as our guest speaker to talk about youth leadership which we think is very timely with the emerging challenges in the farming sector and the youth as the future of agriculture," said Mr. Paolo Nicomedes, ASAP President.
Dr. Gregorio reminded the participants that being a youth leader is an extra challenge as agriculture in itself is complex, diverse, cultural, and political. He concluded his talk with a final advice that to attain success, the young ones need ASAP—Aspirations, Science, Action, Patience.