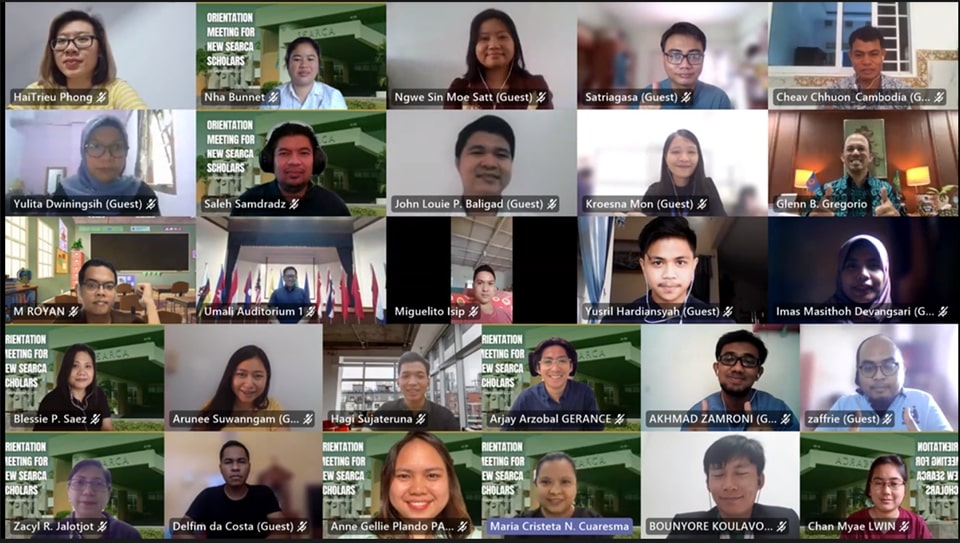 The Education and Collective Learning Department (ECLD) conducted an orientation for new SEARCA scholars for AY 2021-2022 on 20 September 2021, through the Graduate Scholarship and Institutional Development Unit (GSID). The orientation, hosted by Ms. Paula Grace M. Muyco, Program Specialist at GSID, is a regular event held at every start of the semester to acquaint the incoming scholars about SEARCA and their responsibilities as scholars of the institution. Before the pandemic, it was conducted in the different study posts of SEARCA.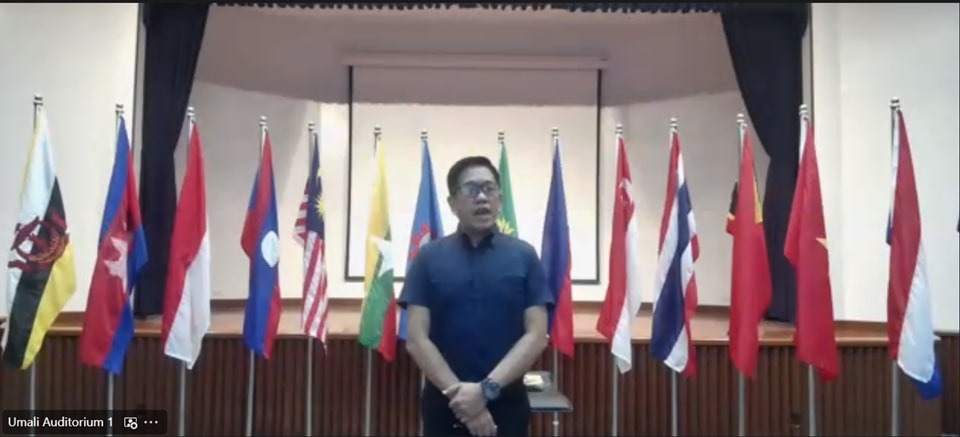 Thirty-two scholars were invited to the orientation where Mr. Joselito G. Florendo, SEARCA Deputy Director for Administration, congratulated them for becoming SEARCA scholars and provided a glimpse of the various activities and learning events they could maximize during their graduate studies. Mr. Florendo also hopes that someday, the scholars will join the ranks of SEARCA's 1,531-strong full MS and PhD alumni.
Dr. Glenn B. Gregorio, SEARCA Director, referred to the SEARCA scholars as champions of Agriculture and Rural Development (ARD) and said that the Center looks forward to the difference that they could make in their home country, the region, and beyond. Dr. Gregorio also advised the scholars to be patient, passionate, and persistent in everything they do.
The new scholars were also able to meet the staff of GSID as Dr. Maria Cristeta N. Cuaresma, Program Head of ECLD, introduced the people behind the unit and its general functions. To make the discussion more interesting, a game was organized by Ms. Blessie P. Saez, Senior Program Associate of ECLD, about the Administration and Management of the SEARCA Graduate Scholarship Program. Each game question was supported by an explanation of the scholarship processes and rules, followed by the open forum with Dr. Cuaresma addressing the clarifications of the scholars.
To formally close the program, Ms. Zacyl R. Jalotjot, Program Specialist for GSID, encouraged the scholars to be confident, to plan for the fulfillment of their dreams, and to not be deterred by hurdles that will surely come their way.